Body camera showed woman pointing gun at officers in busy Henderson intersection
Updated March 6, 2023 - 2:49 pm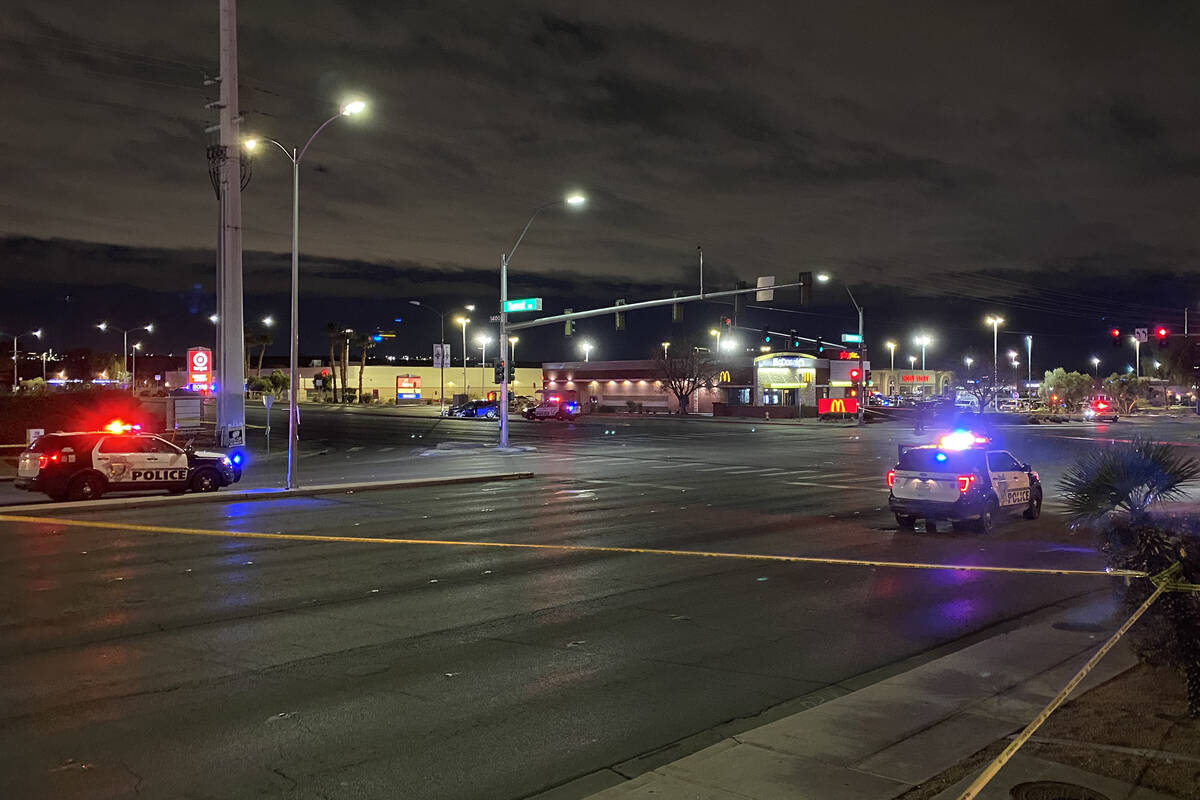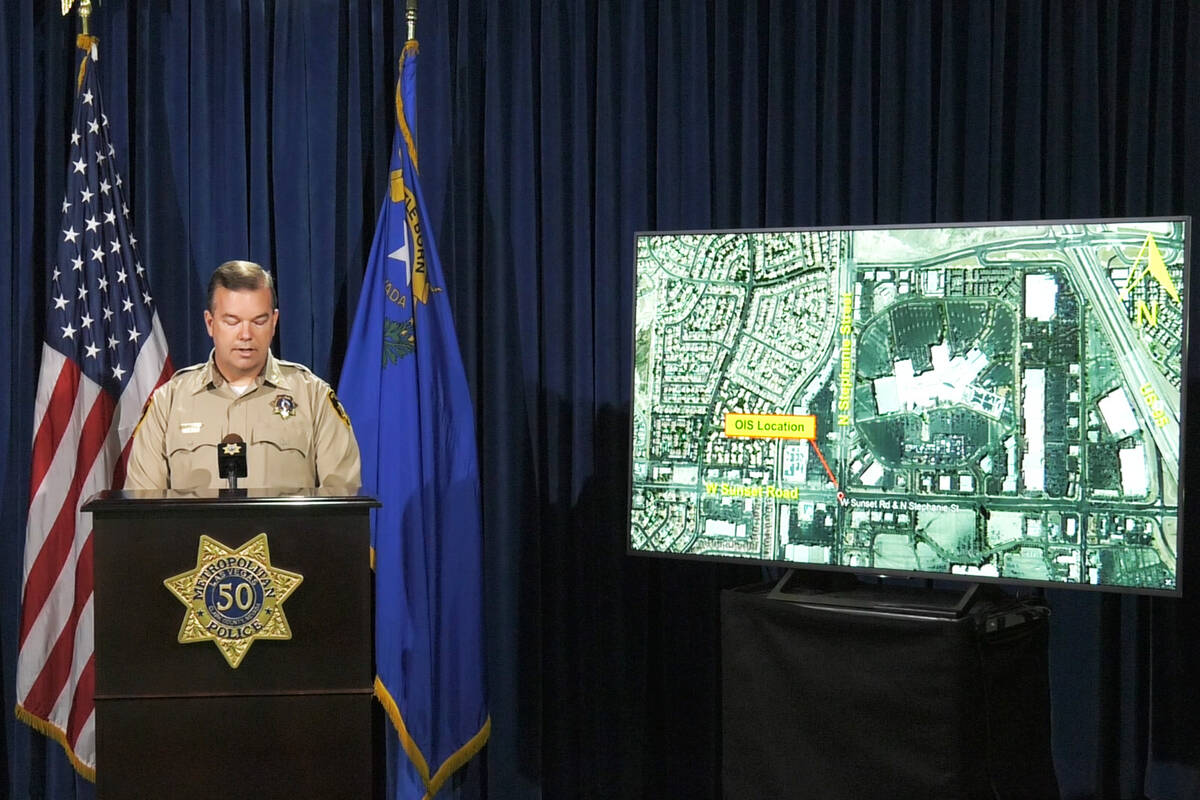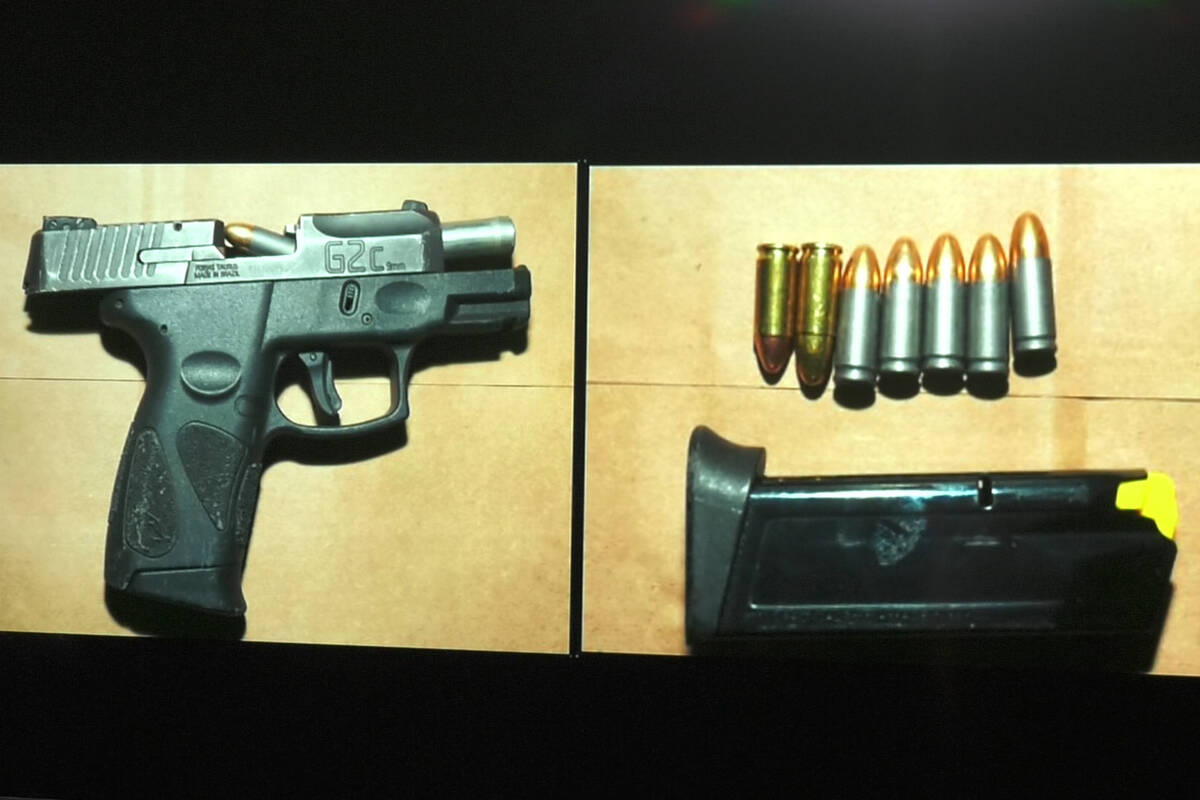 Las Vegas police showed body camera footage Monday of a woman running from officers and pointing a gun in a busy Henderson intersection.
Body camera from Metropolitan Police Department officers Jacob Barr, 29, and Justin Garcia, 26, showed Lorraine Alvarado, 31, running Wednesday evening near West Sunset Road and North Stephanie Street when she turned around and pointed a handgun at Garcia.
Barr's body camera showed Alvarado crouched down in a bush near the road before she aimed her gun at the officers and they opened fire.
"Those officers are displaying the bravery and courage, how they chase down, run towards a person that's pointing a firearm at them to take them into custody," Assistant Sheriff James Seebock said during Monday's press conference. "It represents what our officers are up against each and every day and their willingness to go after these bad people and these suspects that are willing to have no regard for their actions."
Seebock said Garcia used a 9 mm handgun to shoot 12 rounds, and Barr fired four rounds from a 9 mm. Alvarado also was holding a 9 mm gun, but she did not shoot.
Employees at a business in the 4600 block of West Sahara Avenue called police at 6:06 p.m. Wednesday to report three women, including one with a handgun, robbed the business and drove off in a black Mercedes.
Police found the Mercedes, which Seebock said was reported stolen Tuesday, near East Sahara Avenue and Paradise Road, but the driver refused to stop for police and got on U.S. Highway 95. Officers chased the Mercedes to Sunset and Stephanie, where Garcia's body camera showed the car crashed into another vehicle and Alvarado ran off.
Alvarado was taken to Sunrise Hospital and Medical Center, where Seebock said she was booked in absentia. She was still in critical condition as of Monday morning, he said.
The Mercedes' driver during the chase was identified by jail records as Kassandra Alvarez, 29. Mary Nolan, 39, also was booked Thursday in connection with the robbery and the stolen vehicle.
Alvarado served two years in prison in 2011 for conspiracy to commit robbery and burglary with a deadly weapon and two years in 2016 for robbery with a deadly weapon, according to Clark County District Court records.
On Feb. 22, she pleaded no contest to theft, and Justice of the Peace Ann Zimmerman sentenced Alvarado to community service, stay out of trouble and impulse control counseling.
Contact Sabrina Schnur at sschnur@reviewjournal.com or 702-383-0278. Follow @sabrina_schnur on Twitter.