Bodycam, radio traffic released in Christmas Day police shooting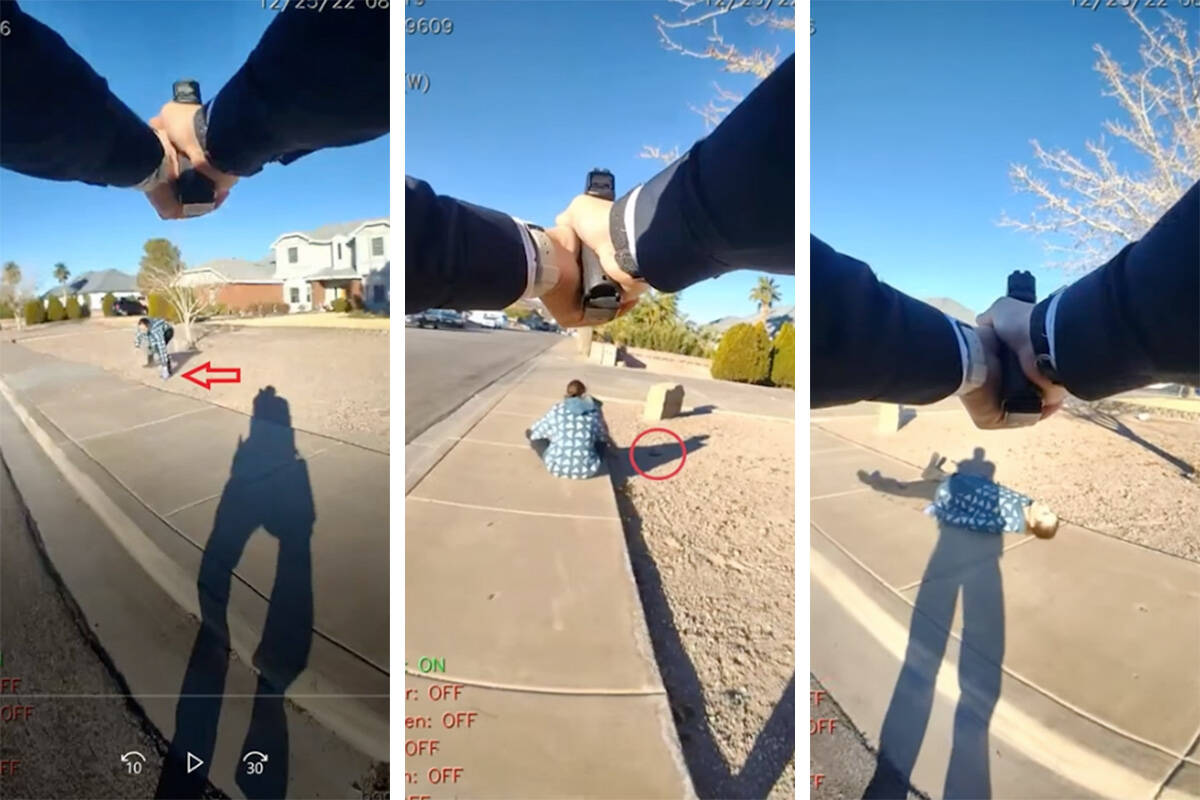 Henderson police released radio traffic and body camera footage Thursday from an officer's Christmas Day shooting of a burglary suspect who was holding a stolen gun.
A resident near Tiger Lily Way and Viewmont Drive called police around 8:20 a.m. on Dec. 25 to say two people suspected of breaking into vehicles earlier that morning were back in the neighborhood. A Glock 19 was stolen in one of the break-ins, police said.
Radio traffic released Thursday showed Officer Jordan Hijar called dispatchers himself to say "they probably have a gun on them," as he headed back to the neighborhood where he took the burglary reports earlier.
Ozzie Seeman, 20, and a 15-year-old boy with him took off running when Hijar pulled up, the officer's body camera showed. Hijar yelled "get over here now," and "let me see your hands," as he ran after the pair.
Thirty seconds into the chase, Hijar's body camera showed Seeman grabbed a gun and turned toward the officer. Hijar opened fire and the boy fell on the sidewalk, sitting down with his legs in front of him.
Hijar told dispatchers he shot the man in the leg and the armpit.
The 15-year-old, who was not identified, was chased by another officer and detained nearby.
Seeman was taken to Sunrise Hospital and Medical Center where police said Thursday he was still hospitalized.
He was charged Wednesday with two counts of burglary of a motor vehicle and one count each of grand larceny of a firearm, possessing stolen property and resisting an officer.
The 15-year-old was booked into the Juvenile Detention Center, and police said he faces charges of auto burglary, conspiracy to commit burglary, grand larceny and resisting an officer.
Henderson police would not say whether the officers involved broke any policies during the shooting because the department was still investigating.
Contact Sabrina Schnur at sschnur@reviewjournal.com or 702-383-0278. Follow @sabrina_schnur on Twitter.