Boy, 16, wounded in shooting in North Las Vegas
Updated November 13, 2018 - 8:10 pm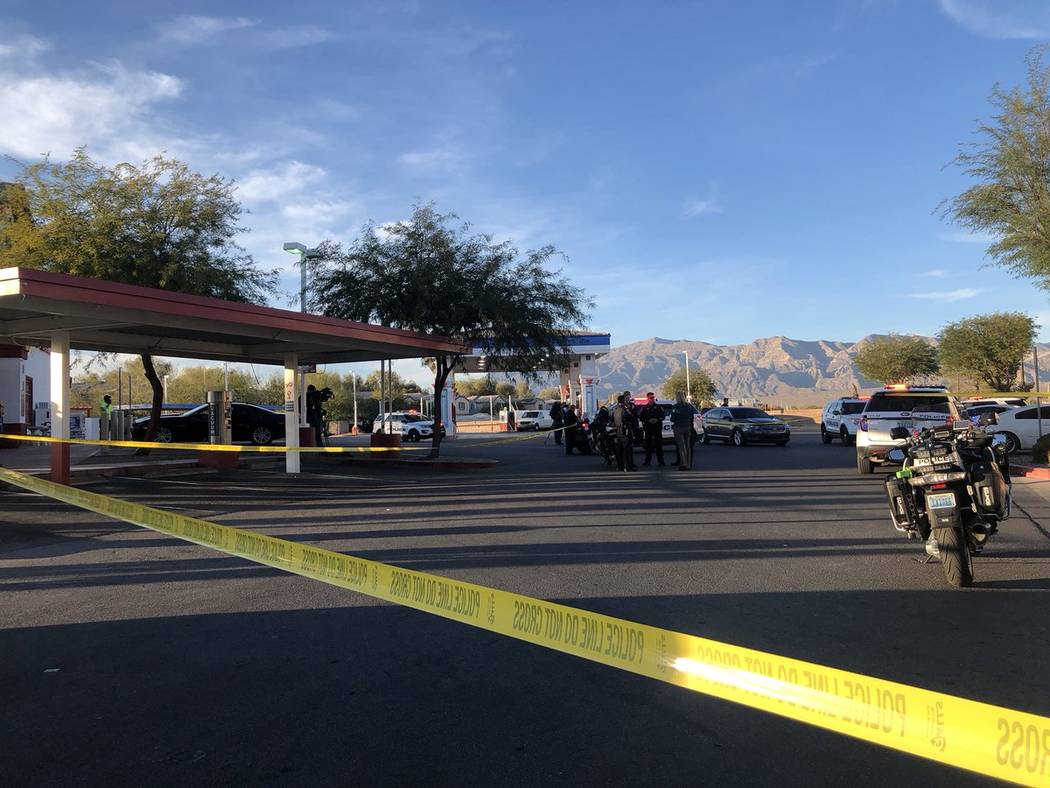 A 16-year-old boy is expected to survive after being shot Tuesday afternoon in North Las Vegas, police said.
Police received calls about the shooting just after 2 p.m., North Las Vegas Police Department spokesman Aaron Patty said. The shooting happened in the parking lot of a strip mall in the area of West Centennial Parkway and North Goldfield Street, near North Fifth Street.
The boy was taken to University Medical Center in critical condition after he was shot at least once. Patty said Tuesday evening that the boy is expected to survive.
Police were looking for one suspect Tuesday afternoon.
Officers were interviewing suspects, including other teenagers, at the scene, which was "down the street" from a school, Patty said Tuesday afternoon. Legacy High School and a campus of the charter school Somerset Academy are within a mile of the scene.
The boy was shot in front of a grocery store and gas station, so officers also will look at the business' security cameras to try to determine what happened, he said.
"There were just a lot of people in the area when it happened. School was getting out at this time," Patty said.
Police had not determined whether the shooting was the result of an argument or whether the boy was the intended target, he said.
"In these types of situations, when we're talking about shootings, especially on teenagers, we have a little bit of fortune on our side where we're able to speak with a lot of students and find out exactly what they saw," Patty said.
Contact Katelyn Newberg at knewberg@reviewjournal.com or 702-383-0240. Follow @k_newberg on Twitter. Review-Journal staff writer Mike Shoro contributed to this report.