County withholds autopsy reports for Las Vegas shooting victims
Updated February 20, 2018 - 7:26 pm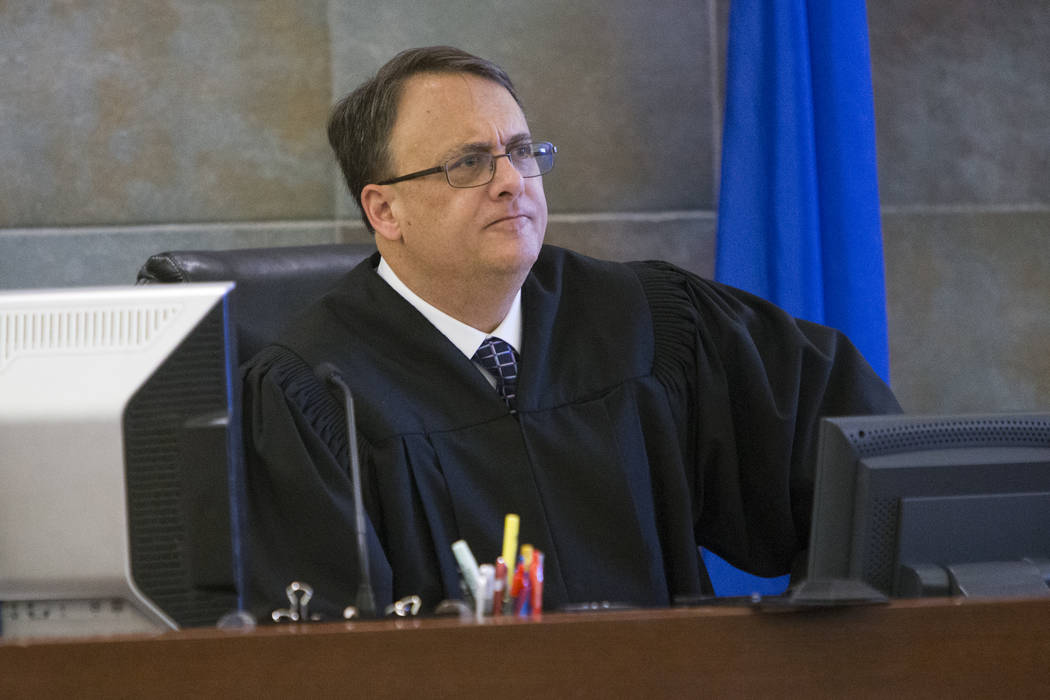 Clark County has stopped releasing autopsy reports for all 58 victims of the Oct. 1 mass shooting, despite a district judge's ruling that the reports are public records.
County spokesman Dan Kulin said the moratorium is in response to an ongoing lawsuit one victim's widow filed against the county coroner's office, the Las Vegas Review-Journal and The Associated Press.
"At this time, we are not releasing the victims' autopsy reports pending the outcome of legal action involving the media and a victim's family, which is pending appeal before the Nevada Supreme Court," Kulin wrote in an email.
This month District Judge Timothy Williams ordered the county to release the victims' autopsy reports after redacting some identifying information — including names, ages, hometowns and racial characteristics. The county released the reports to an estimated 100 members of the media, including Review-Journal reporters.
But last week District Judge Richard Scotti ordered the Review-Journal and AP to destroy the report of slain Metro officer Charleston Hartfield, whose widow sued the two organizations and the county. The ruling also barred the media organizations from further reporting on Hartfield's autopsy details.
Scotti's order did not apply to the autospy reports of the other 57 men and women killed during the Route 91 Harvest music festival.
Emails provided to the Review-Journal by a woman whose request for the victim autopsy reports was denied show the county stopped releasing the reports as far back as Feb. 7. That denial came about five days after Hartfield's widow sued.
First Amendment advocates rebuked the county.
"The fact that Clark County is withholding other autopsy reports clearly goes beyond the scope of (Scotti's) order. The order pertains to one specific autopsy report," said Clay Calvert, director of the Marion B. Brechner First Amendment Project at the University of Florida. "The government is erring on the side of privacy here instead of the public's right to know, which is extremely problematic given the gravity of the shooting in Las Vegas."
Nevada Press Association Executive Director Barry Smith criticized county officials as "misinterpreting the law" to deny access to public records.
"A reasonable compromise was reached to remove personal information from the reports, so what does the county not want people to see?" he asked.
Contact Michael Scott Davidson at sdavidson@reviewjournal.com or 702-477-3861. Follow @davidsonlvrj on Twitter.