Court to decide management of Las Vegas gunman's assets
November 17, 2017 - 2:48 pm
Updated November 17, 2017 - 4:04 pm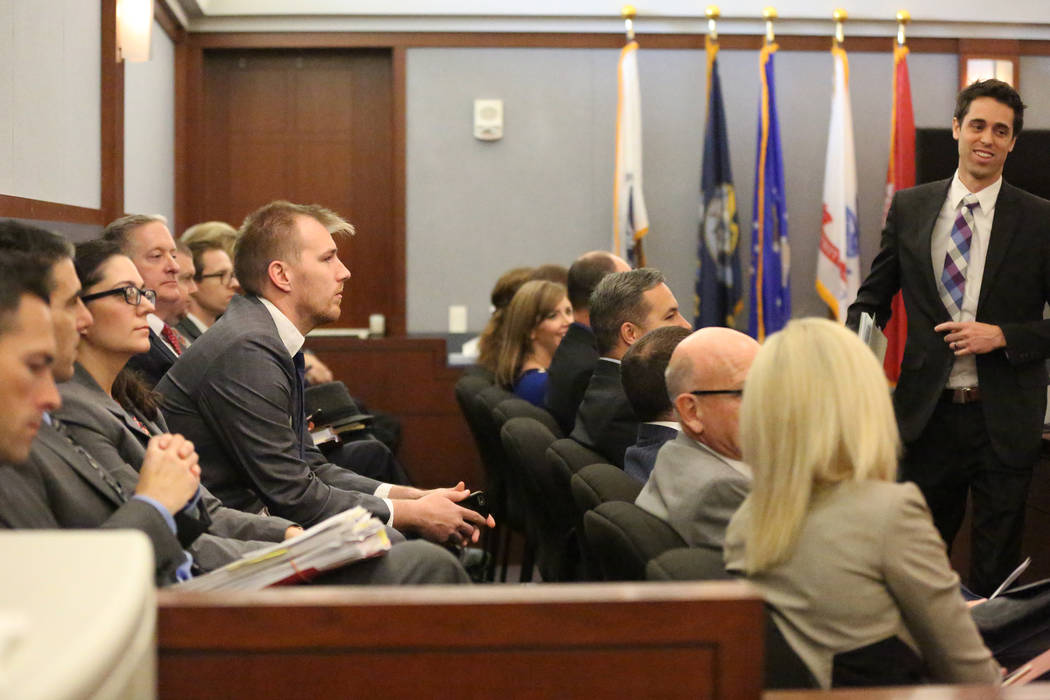 A judge could decide as early as next month how the assets of gunman Stephen Paddock are managed, Clark County Administrator John Cahill said after a court hearing Friday.
Meanwhile, the shooter's brother, Eric Paddock, sat in the back row of a courtroom at the Regional Justice Center, observing probate proceedings.
"I'm here to help the process move along, but I'm pretty much at the end of what I can do," he later told the Las Vegas Review-Journal. "My goal is to get it done as quickly as possible to move funds into a victims fund."
Stephen Paddock killed 58 people at the Route 91 Harvest festival on Oct. 1 before killing himself in his Mandalay Bay suite.
Probate Commissioner Wesley Yamashita assigned the case to District Judge Gloria Sturman and scheduled a hearing for Dec. 7, when either Cahill or a private company could delegate how the gunman's assets will be distributed.
Private fiduciary Donnalyn Vanorman-Wasano, with Estate Fiduciary Services LLC, is willing to handle the matter, said Elyse Tyrell, an attorney for the firm.
"We are offering the fact that this is what she does and if her services are needed, she's available," Tyrell said.
Within a week of the shooting, family lawyers for one of the victims who was killed, John Phippen, asked to freeze Stephen Paddock's assets, which include his Mesquite home, purchased for $369,000 in 2015.
Attorney Alice Denton, who represents five other victims, said she was seeking transparency through a neutral third-party in the distribution to ensure that Stephen Paddock's assets benefit victims and their families.
"All the victims need to see who is the nominated person," Denton said, adding that the assets should be "preserved for the benefit of the victims, rather than spend it on administrative expenses."
Houston attorney James Lee, who represents shooting victim Rachel Sheppard, said he did not want Stephen Paddock's family in control of the assets.
Cahill has opposed taking control of the assets, but he said this week that unless someone else steps forward, he expects to be appointed and would not appeal. He also planned to ask for authority to list Stephen Paddock's home for sale.
Eric Paddock said he is "virtually certain" his brother did not leave a will. Stephen Paddock was a high-stakes gambler, but Eric Paddock said his brother's net worth is unclear. Cahill said no will has been found.
If Cahill is assigned to Stephen Paddock's estate, he said he would work to ensure that the assets are "conserved in such a manner that it'll be clear from the start it's going to be distributed to victims."
Contact David Ferrara at dferrara@reviewjournal.comor 702-380-1039. Follow @Randompoker on Twitter. Review-Journal staff writer Jeff German contributed to this story.