Creator of memorial crosses for gun victims is California bound
Updated November 8, 2018 - 5:45 pm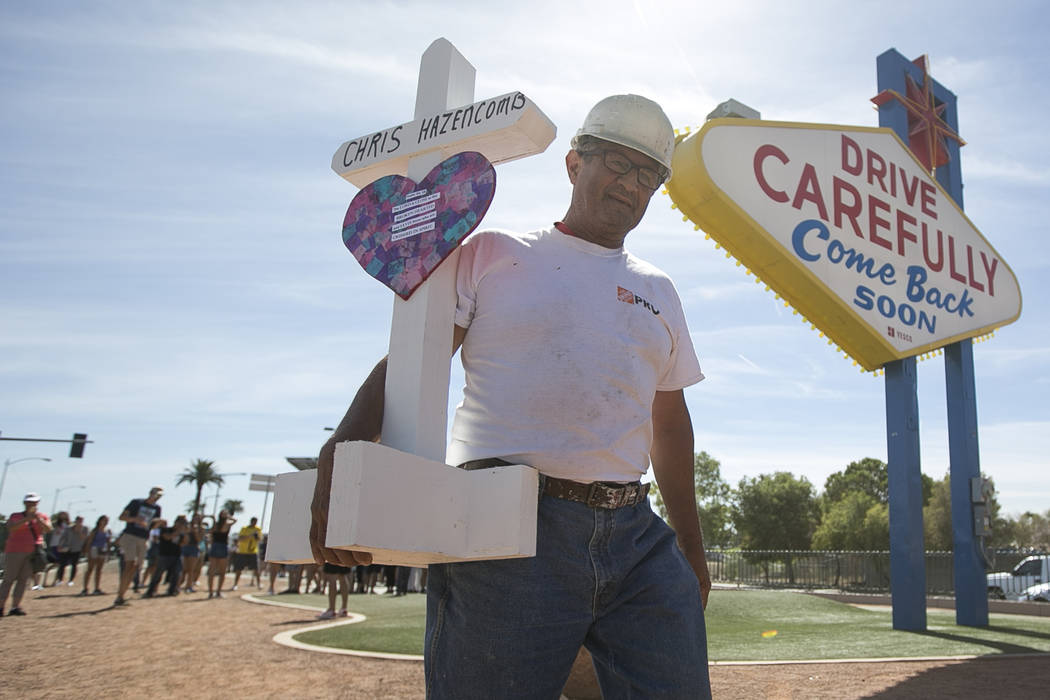 Not even two weeks after delivering 11 wooden Star of David memorials to a Pittsburgh synagogue after the Oct. 27 mass shooting that left 11 dead, carpenter Greg Zanis had 12 cross memorials ready for a trip to Thousand Oaks.
Zanis said in a Thursday interview that he has made more than 26,000 wooden memorials for the dead in the last two decades, including about 5,000 since the Las Vegas shooting, which left 58 dead and hundreds more injured.
Several people have already reached out to Zanis requesting the crosses for victims of Wednesday night's mass shooting at a bar in Thousands Oaks, California, which left a sheriff's deputy and 11 people attending a country music night dead. He said he hopes to deliver to the site by Saturday night or Sunday morning, depending on when he's able to afford the trip.
He said he was struck by the relative lack of emotion in the request he received from one woman who called him.
"She said, 'Greg, there's another one.' That's how it's gotten to be with me," Zanis said.
Zanis, still grieving the loss of his daughter to a drug overdose in January, has found the work increasingly difficult. But it keeps him busy and gives him an opportunity to show support and love to the country, he said.
He grew introspective, saying it was tough to hug the families of the deceased when he delivered 58 new crosses to the Welcome to Fabulous Las Vegas sign about a month ago.
"There's just so much. I don't know how I'm handling this on a day-to-day basis," said Zanis, who wondered aloud, "Am I playing the grim reaper here?"
Contact Mike Shoro at mshoro@reviewjournal.com or 702-387-5290. Follow @mike_shoro on Twitter.