Decades later, San Ysidro still remembers 21 shooting victims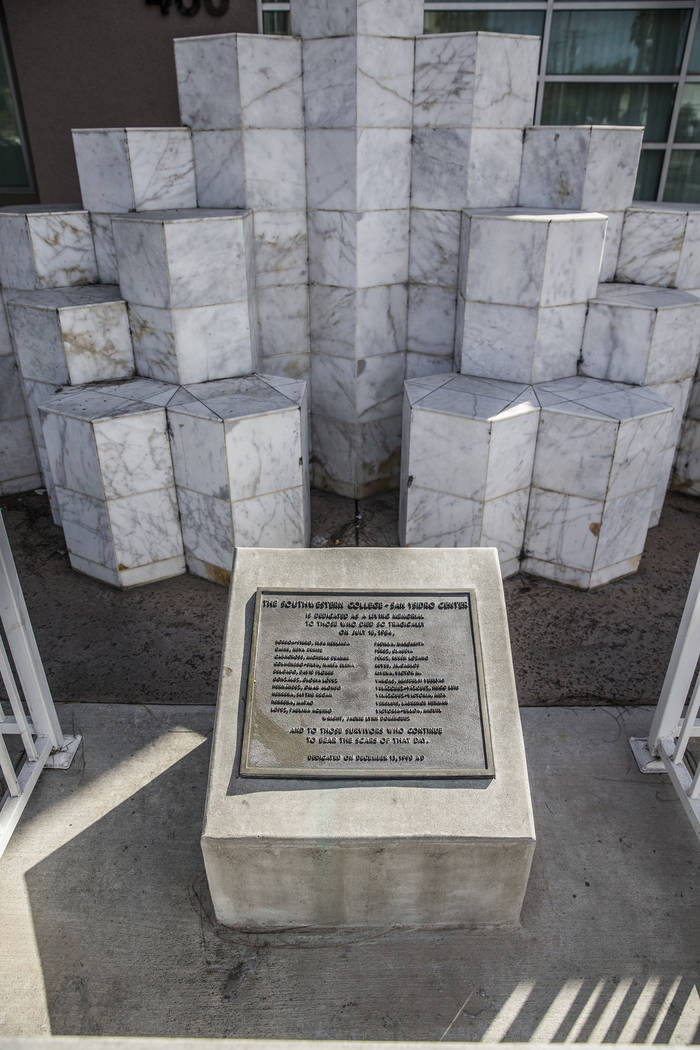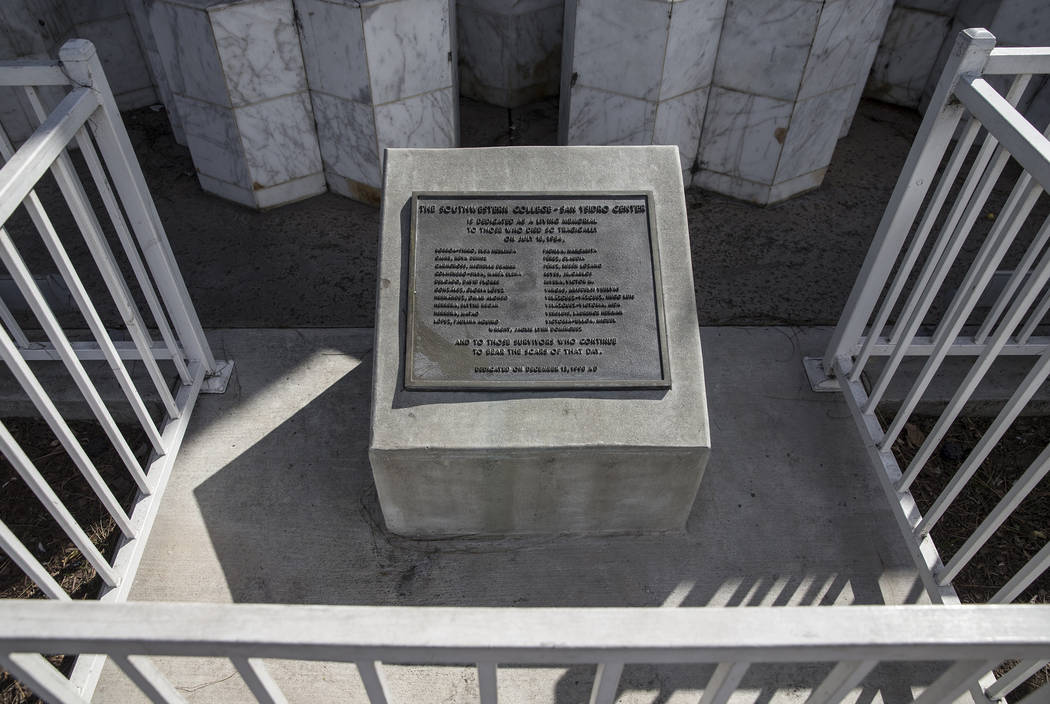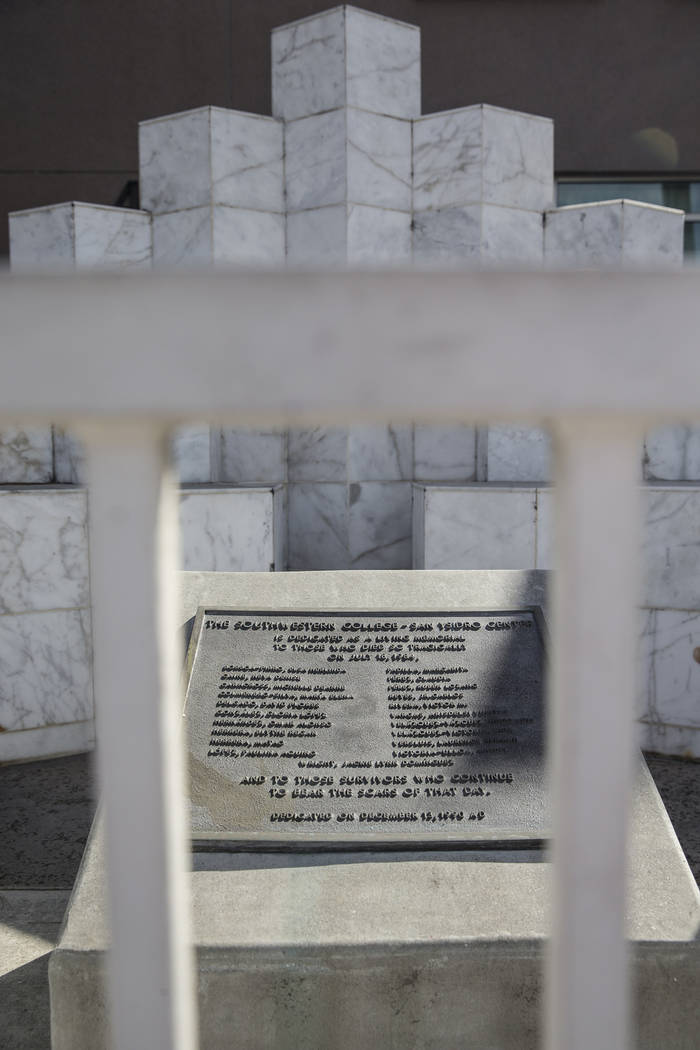 SAN YSIDRO, Calif. — More than 30 years ago, an unremarkable afternoon at a crowded McDonald's just north of the Mexican border was interrupted with gunfire.
It would become an hourslong hostage situation that sent shock waves of panic throughout the tight-knit community. Twenty-one people died.
"It wasn't at a school, but kids were there," said Andrea Skorepa, a community leader who helped spearhead the effort for a permanent memorial at the 1984 mass shooting site. "It had everybody — children, adults, babies."
And after all this time, the pain is still fresh.
Shortly after the tragedy, McDonald's wanted to repaint, remodel and reopen the restaurant, but the community wouldn't allow it.
The building was knocked down. A satellite campus for a local community college was erected. And a modest memorial, designed by a student, was placed front and center — 21 white pillars, each representing a life lost. A plaque lists each of their names.
"Every pillar represents a person — a person — who, just because time has passed, doesn't mean their significance, or the devastation that their death left on their families and friends and the community, is not there," Cynthia Nagura, the director of the campus, told the Las Vegas Review-Journal.

Nagura said many people have stopped by over the years — on birthdays or the July 18 anniversary — to share their stories or quietly pay their respects.
"It's tremendous to me that all these years have passed, but we'll still see people leave framed pictures, flowers, teddy bears," she said. "Whenever you lose somebody you love, you grieve forever. That grief doesn't go away. And it is, for me, a reminder of how important the memorial is, to remember people."
Contact Rachel Crosby at rcrosby@reviewjournal.com or 702-387-5290. Follow @rachelacrosby on Twitter.
San Ysidro mass shooting
Date: July 18, 1984
Twenty-one people died and 19 more were injured when a 41-year-old man opened fire in a crowded McDonald's restaurant in San Ysidro, California, a town near San Diego, just north of the Mexican border. A SWAT team sniper killed the gunman.