Downtown Las Vegas drive-by shooting followed threats, scuffle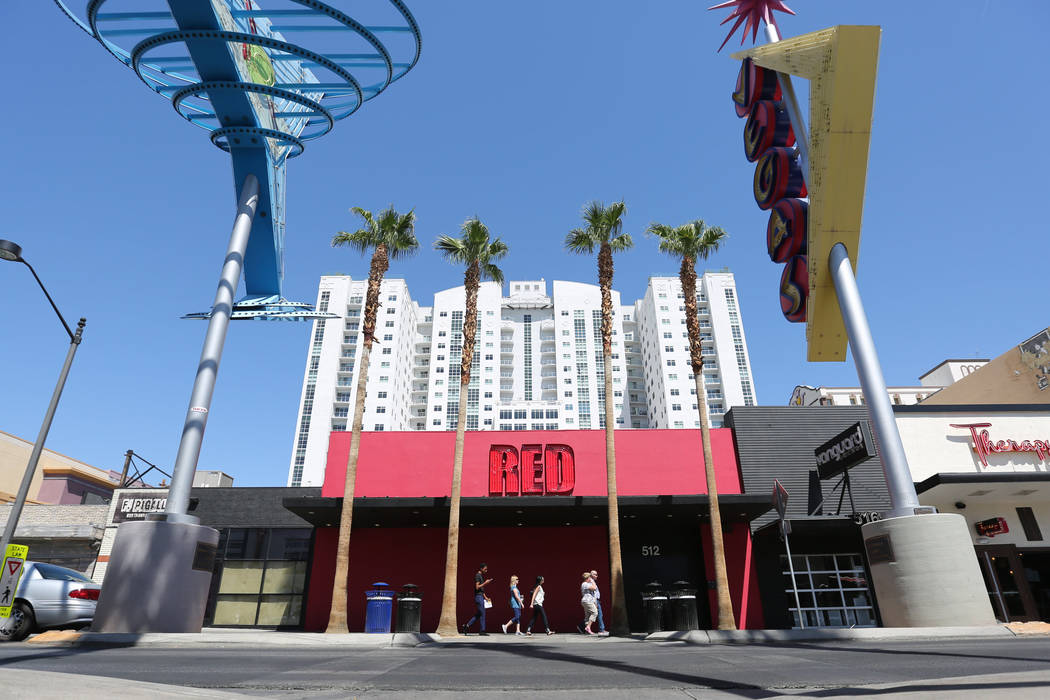 A late December drive-by shooting of a security guard outside a downtown pizza restaurant followed threats and a scuffle in front of a next-door nightclub, Las Vegas police documents show.
Although documents indicate Brederick Freddy Morgan, 35, didn't pull the trigger and was in the back seat during the Fremont Street East shooting at about 3:20 a.m., prosecutors charged him with several shooting-related counts last week, including attempted murder and conspiracy to commit murder, court records show.
Morgan's arrest report shows he was in a fight about 2 a.m. Dec. 23 with several other men and security guards outside Red, 512 Fremont St.
Police said staff found one of the men inside an employee-only area, and security escorted the other men out of the bar. Another man in the group punched a security guard, prompting a fight with the men and several security guards, an arrest report said.
Witness accounts and security footage showed Morgan came back and tried to start another fight, police wrote in a report. A Red security guard told police he heard Morgan threaten "to come back and shoot the place up" shortly before a security guard for next-door Evel Pie was shot four times, the Metropolitan Police Department report shows.
"He did not doubt the threat and conveyed this to management who agreed to move the security (guards) inside and closed the door," the arrest report said.
Security footage showed a silver Toyota car driving slowly west on Fremont Street past Red and Evel Pie. The report said the front passenger shot multiple times and hit the Evel Pie security guard. The Toyota sped off, turning north onto Las Vegas Boulevard.
Morgan told police he was in the Toyota during the shooting, and Metro's investigation indicates he was in the rear passenger seat.
The arrest report did not include information on the security guard's condition.
Contact Mike Shoro at mshoro@reviewjournal.com or 702-387-5290. Follow @mike_shoro on Twitter.