Family of teen shot, killed by police seeks answers a year later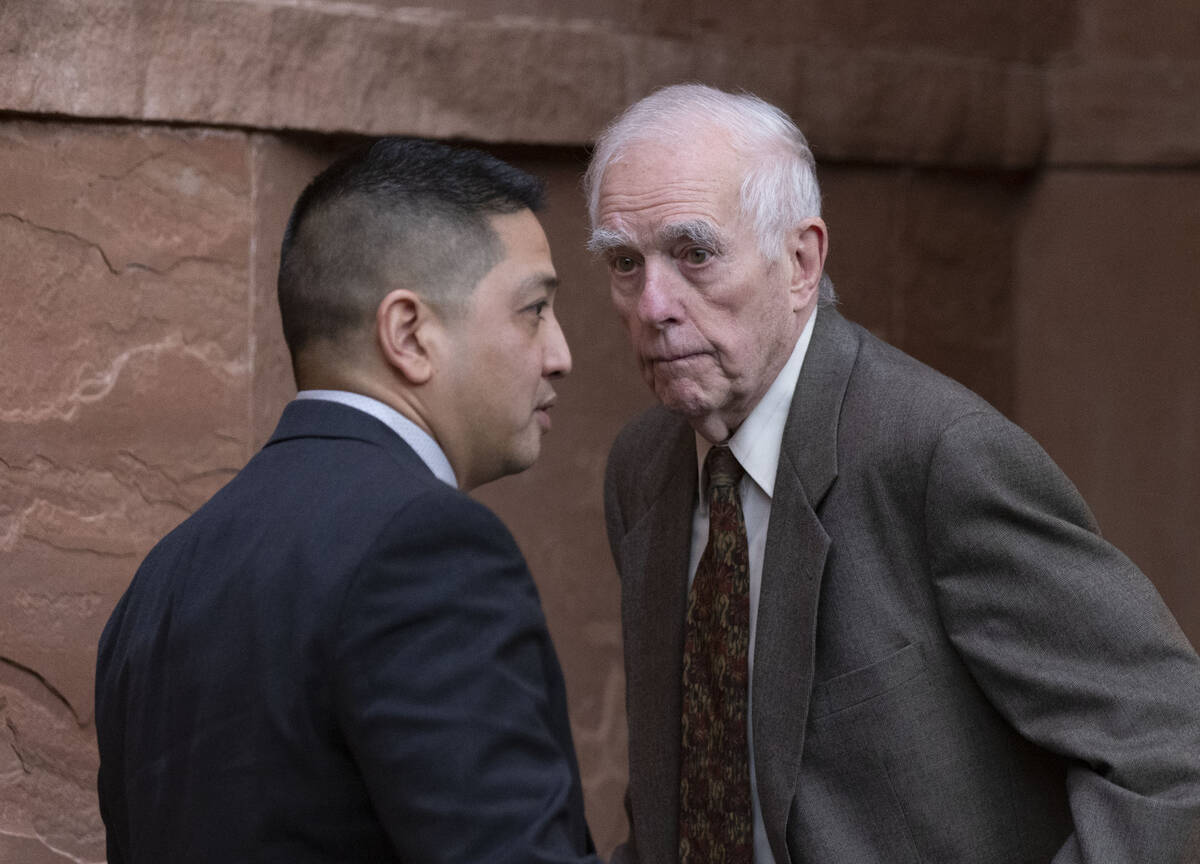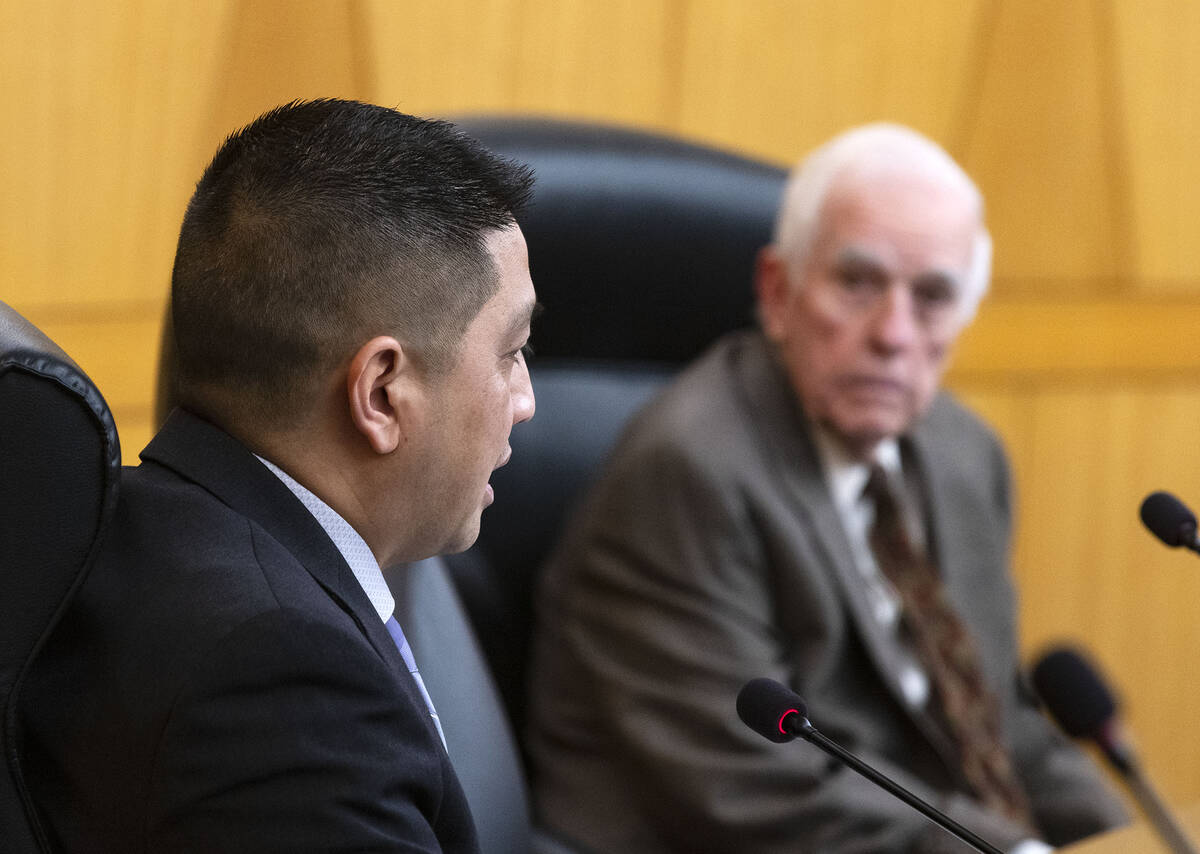 A year after his death, the family of a 19-year-old man fatally shot by police still has questions about how he died.
But the Metropolitan Police Department said during a public review of the killing on Monday that they could not provide the Isaiah Williams' family with answers because of an ongoing homicide investigation that led officers to an east Las Vegas apartment the morning the teen was killed.
Williams was shot 17 times on January 10, 2022 in an apartment at 3050 S. Nellis Blvd. Williams fired 18 rounds at officers Kerry Kubla, 50, Brice Clements, 36, Alex Gonzales, 39, James Rothenburg, 39, and Sgt. Russell Backman, 46.
During a two-hour fact-finding review on Monday, Metro officials presented body camera from the shooting, and the family asked dozens of questions about the case. The fact-finding review is scheduled after police fatally shoot a person, and the Clark County district attorney's office rules that the officers will not face criminal charges.
On the day Williams was shot, officers were looking for evidence in a homicide that happened two months earlier in east Las Vegas. The suspected killer was not home, and neither Williams nor another man inside the apartment were involved in the killing, Metro Det. Scott Mendoza said during Monday's hearing.
"SWAT did not enter that apartment in pursuit of Mr. Williams thinking he, Mr. Williams, was committing any crime," ombudsman Richard Tanasi said during the hearing.
Kubla's body camera footage showed officers yelling "police department, search warrant" at least seven times before busting down the door and facing immediate gunfire from Williams, who was laying on the couch to the right of the door.
Kubla, who entered first, fired one round before he fell, according to his body camera footage. Williams shot Kubla in both arms and a thigh.
Mendoza said Monday that former District Judge Michael Villani signed a search warrant on January 7, 2022 that allowed officers to enter the apartment. They were searching for evidence related to the death of Nicolas Thomas, who was shot on November 18, 2021 at a bus stop near Sam's Town.
Mendoza said two men were involved in the homicide, and that one of them also was involved in a shooting in December 2021 in the parking lot of 3050 S. Nellis Blvd. Officers watched the apartment twice in December and for more than an hour beginning at 3 a.m. before breaking down the door on the day Williams was killed.
Neighbors in an upstairs apartment, a couple sleeping with their 7-month-old daughter, told police after the shooting that they heard officers announcing they were outside and that bullets started coming through their floor.
Williams was pronounced dead within nine minutes of officers breaking down the door.
Wattsel Rembert, 23, was identified by his step-mother, who called police to report his involvement in the killing near Sam's Town, according to an arrest report released last year.
Rembert was arrested on January 12, 2022 and booked on a murder charge but the charge was dismissed within the month. Rembert pleaded guilty to discharging a firearm in the December shooting and was sentenced in July to three years of probation.
His mother, Latia Alexander, told police at the time that she had not seen her son in almost a month, and she had never seen him with a firearm. Mendoza said North Las Vegas police conducted a search at her home in December looking for evidence related to armed robberies they suspected Williams of committing.
Williams' mother and several members of More Than a Hashtag, an activist group that protests police brutality, attended the fact-finding review. Alexander asked 27 questions during the hearing through Tanasi, who was appointed to represent Williams' family.
Alexander asked why police handcuffed her son after shooting him, whether officers performed CPR, if police had photos of the suspected killer and whether they attempted to de-escalate before killing Williams.
"Prior to going in and not being a no-knock warrant, they announced, they were roughly outside for 16 seconds before making entry," Mendoza said. "As far as de-escalation, announcing your presence in itself would be a de-escalating tactic."
Several questions regarding the search warrant and the investigation that led officers to the apartment could not be answered, because Mendoza said the homicide investigation was still open.
Alexander said she had more questions, but Hearing Officer William Jansen announced that he had eliminated certain questions he felt were irrelevant, redundant or an abuse of the fact-finding process.
"The fact that all charges were dropped on Watsell and you're still saying it's an open investigation doesn't make sense to me," Alexander said after the hearing. "Why are you not providing the warrant?"
Alexander said she plans to file a civil suit against Metro, but she had not hired an attorney as of Monday.
"They're trying to aim it toward them being right," she said, "and it still wasn't right."
Contact Sabrina Schnur at sschnur@reviewjournal.com or 702-383-0278. Follow @sabrina_schnur on Twitter.