Feds will reimburse Nevada $2M for Las Vegas shooting costs
Updated June 25, 2018 - 12:59 pm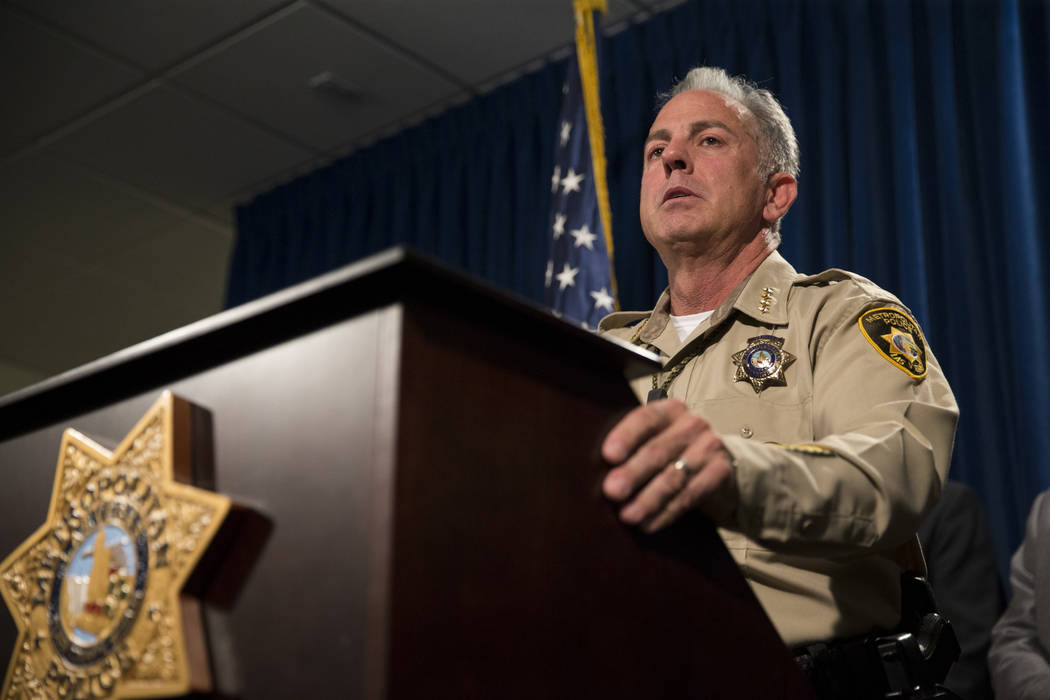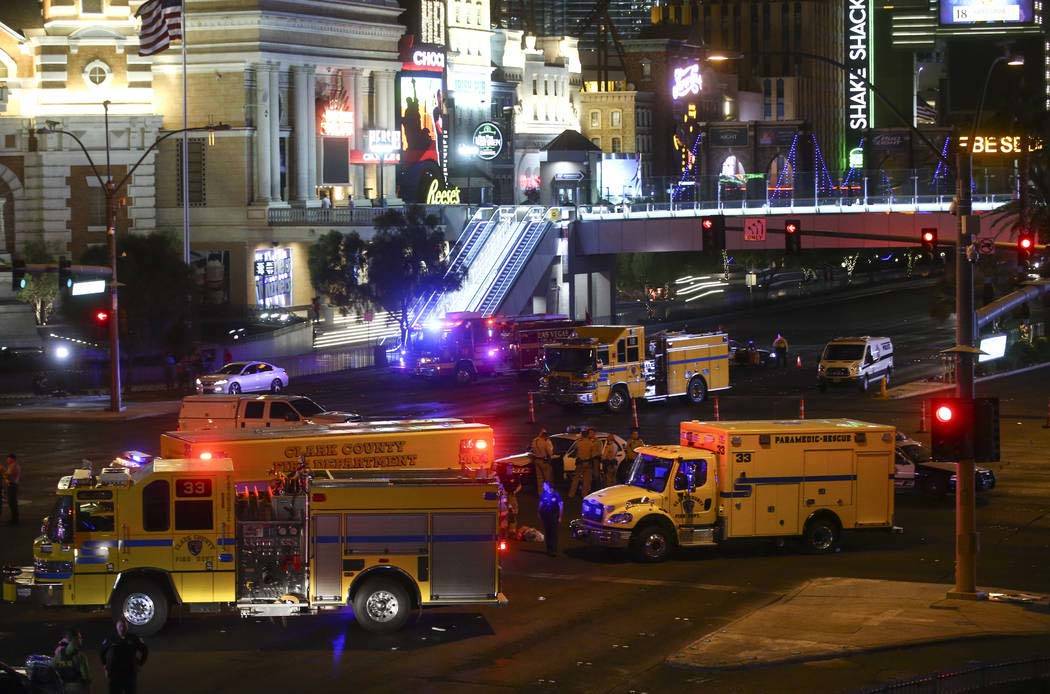 WASHINGTON — Nevada will receive full reimbursement from the federal government for overtime costs through a Justice Department program that helps states and communities with extraordinary events, like the Oct. 1 mass shooting on the Las Vegas Strip.
Attorney General Jeff Sessions made the announcement Monday during a speech to the National Association of School Resource Officers conference on school safety at the Peppermill Resort in Reno. The Justice Department provided $2 million in assistance through grants following the mass shooting, the worst in U.S. history.
Sen. Dean Heller, R-Nev., and Rep. Dina Titus, D-Nev., sought more funding for local law enforcement when overtime costs far exceeded the amount reimbursed. The entire congressional delegation backed requests for more federal aid.
Heller said the reimbursement was good for the state and the first responders.
"They selflessly ran toward danger, chaos, and uncertainty in order to help others, and as a result they saved many lives on that horrific October night," Heller said.
Heller asked Sen. Richard Shelby, R-Ala., chairman of a Senate Appropriations subcommittee, that oversees justice, to increase the amount of funding in a grant program used to assist local states and cities with costs for emergency events.
An increase in grant funds were included in the overall spending bill for fiscal year 2018, which ends Sept. 30.
Heller said the attack, in which 58 people were killed and hundreds more were wounded, prompted an "all-hands-on-deck" response from federal, state and local law enforcement agencies, as well as first responders and emergency medical technicians and hospitals.
Contact Gary Martin at gmartin@reviewjournal.com or at 202-662-7390. Follow @garymartindc on Twitter.