Footage shows man asking Las Vegas police officers to shoot him
Updated April 9, 2018 - 9:56 pm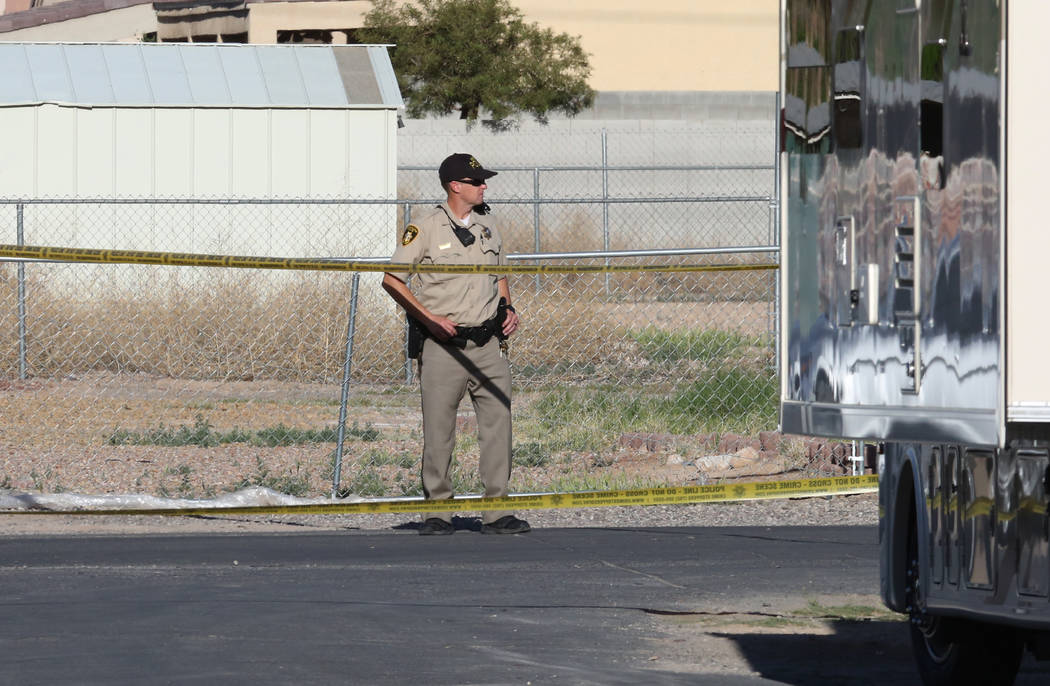 The man killed by Las Vegas police late last week told officers to shoot him before he reached for a handgun, body camera footage shows.
Officers stopped North Las Vegas resident Junior Davis Lopez, 22, just before 4:45 a.m. Friday on the 200 block of Madge Lane, near Charleston and Nellis boulevards. The officers, who were on their way to another call, noticed Lopez was driving recklessly, police said.
Immediately after being stopped, Lopez exited the car and a handgun fell to the ground. Officers repeatedly told Lopez to stay away from the gun, but he dropped to his knees near the firearm. The gun had five rounds in the magazine and one in the chamber, police said.
"Shoot me!" Lopez can be heard yelling in body camera video.
"Don't reach for the gun, man!" an officer yells back. "Do not reach (for) the gun!"
Seconds later, Lopez grabbed the gun and the officers fired three shots.
Lopez was injured but still alive and lying next to his gun. Officers called for medical personnel while repeatedly yelling at him not to touch the weapon.
Lopez rolled toward the gun, and an officer fired a final shot. Lopez was taken to Sunrise Hospital and Medical Center, where he died.
The officers who shot Lopez were identified Sunday as Francisco Rivera, 28, and Padilla Mills, 23. Both officers shot twice, and Lopez was hit three times. The officers are on routine paid leave while police review the shooting. Both have been with the department since May 2016.
This was the Metropolitan Police Department's fifth police shooting this year and its third fatal shooting.
Contact Blake Apgar at bapgar@reviewjournal.com or 702-387-5298. Follow @blakeapgar on Twitter.
Deadly force
This was the second time in less than two weeks that Las Vegas police have used deadly force. On March 29, two officers shot and killed Christopher Gatewood, 39, at a central valley apartment complex after he refused to drop a knife and lunged at officers.