Grief gives way to excitement as Aurora memorial nears completion
Updated April 2, 2018 - 9:55 am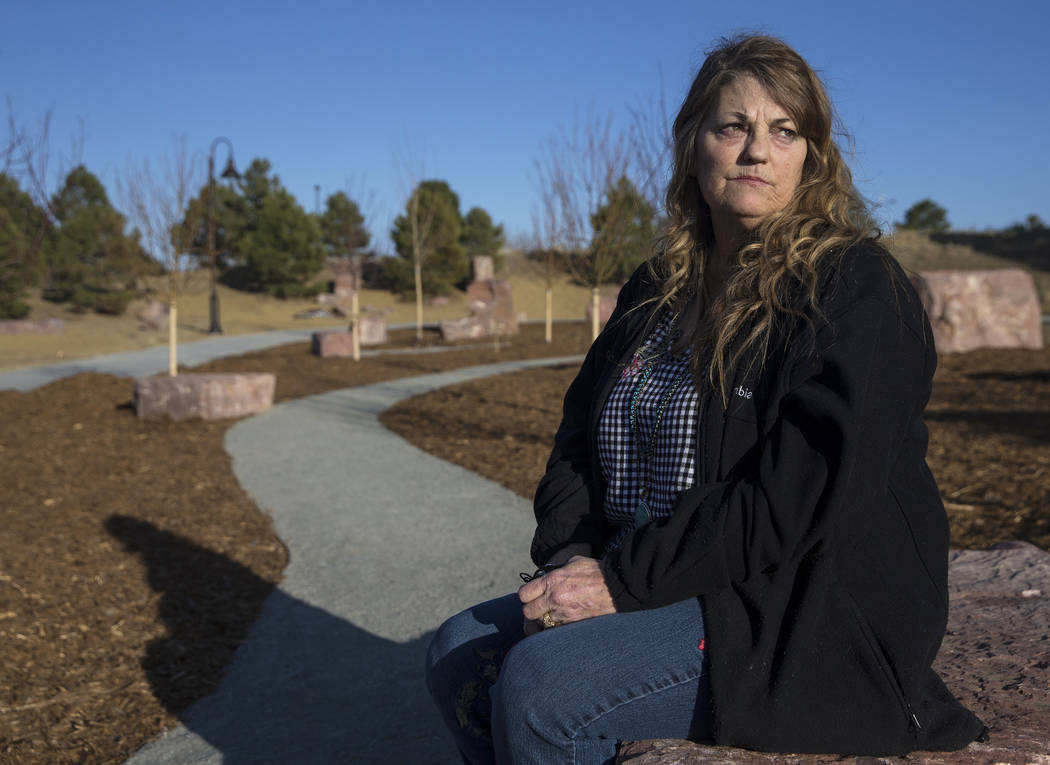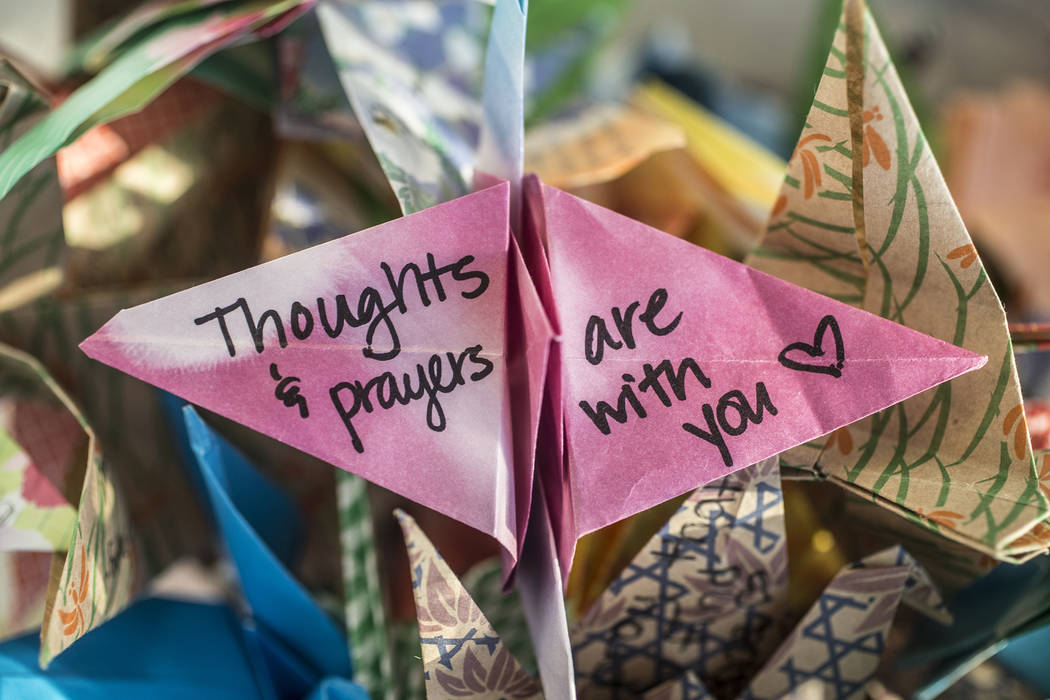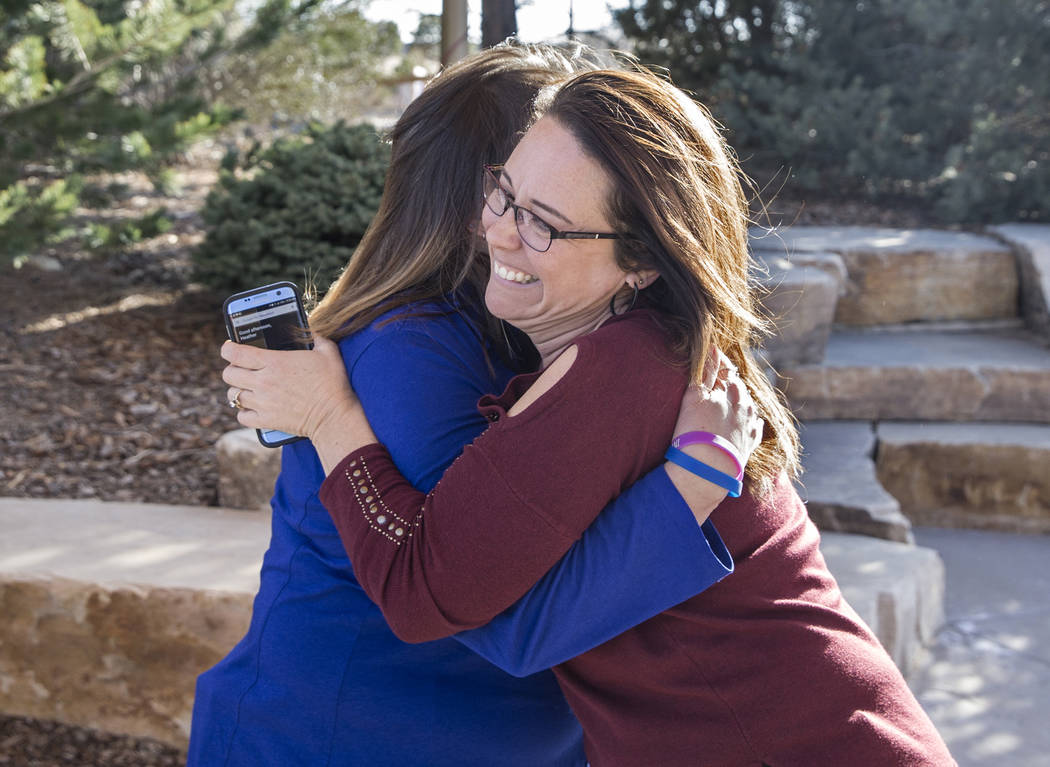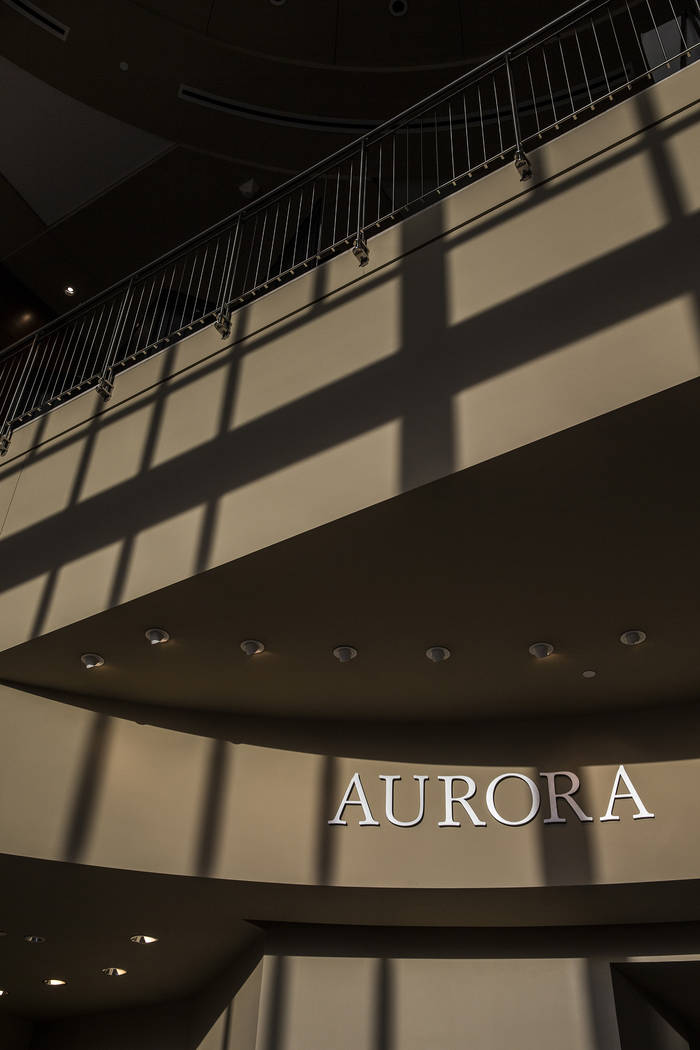 AURORA, Colo. — Living in the shadow of a mass shooting is hard to shake.
"We're all pretty tight — I mean, just the city itself," Theresa Hoover, whose son AJ Boik was killed in the shooting, told the Las Vegas Review-Journal. "You can talk to any stranger and say, 'Do you remember the Aurora theater shooting?' And they'll go, 'Yeah.' And I'm sure it's the same way in Vegas, too."
But now, with a memorial due for completion in just a few short months, excitement in Aurora is gradually beginning to stifle the somber lingering of grief.
The journey was not easy. But the city helped.
In the wake of the tragedy, officials created a nonprofit organization solely to collect funds for a future memorial. The organization sat dormant for some time. But when the victims' families and survivors were ready, the city handed over the reins.
"For us to raise the money by ourselves and go to the different city of Aurora events and connect with people in the way that we did, it was so healing for us," said Heather Dearman, whose cousin Ashley Moser was left paralyzed and lost her 6-year-old daughter, Veronica, and unborn baby in the shooting.
Right now, the spot where the memorial will stand doesn't look like much. There is a paved sidewalk that weaves through it and a series of 12 boulders — one for each family who experienced loss.

But come July, each boulder will be surrounded by flowers, handpicked by the victims' families. And in the center of the lot, a sweeping public art piece will feature 83 paper-crane sculptures — 12 for the people killed, one for the unborn baby lost and 70 for those injured.
The city of Aurora will maintain the landscaping.
"I think I always thought — and I think my family thought, too — that there needs to be some place other than the theater, and other than across the street from the theater," Hoover said. "Because that is the last place I ever want to go — ever."
Instead, the final result is something everyone involved — and the city of Aurora — can be proud of.
"I think it's a place that we'll be able to come and have peace and just have some tranquility," said Heather Bailey, whose young daughter — Veronica's baby sitter — was wounded in the shooting. "And know that our loved ones are finally at peace."
Contact Rachel Crosby at rcrosby@reviewjournal.com or 702-387-5290. Follow @rachelacrosby on Twitter.
Aurora theater shooting
Date: July 20, 2012
Twelve people were killed, one unborn baby was lost and 70 others were injured when a gunman opened fire during a midnight screening of The Dark Knight Rises at the Century Aurora 16 movie theater in Aurora, Colorado. The shooter was arrested in his car outside the theater minutes later and in 2015 was sentenced to life in prison without the possibility of parole.