Gunshot death of fleeing suspect under investigation by Las Vegas police
March 25, 2016 - 10:51 pm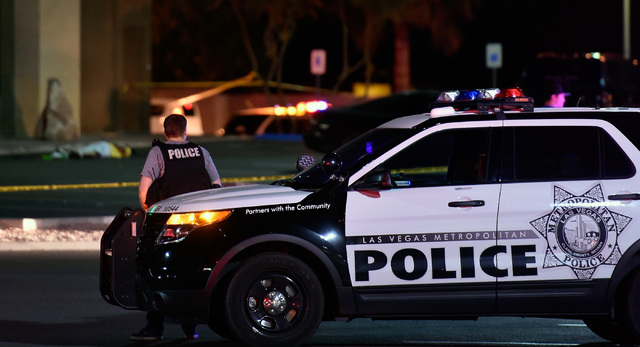 Las Vegas police are investigating the death of a suspect whose gun went off, shooting him in the head, as he ran from officers Friday night outside a southeast valley strip mall.
Plainclothes officers initially responded to strip mall in the 3000 block of East Tropicana Avenue for suspicious, possibly drug-related activity involving three people near a Dollar Tree store. When officers confronted the men, one surrendered, another drove off in a car and a third person pulled out a gun and ran, police said.
As he was running, the gun went off, shooting the man in the head and killing him, police said.
Police were investigating it as a suicide, but it was unclear whether the gunshot was intentional.
The person who drove off was not in custody as of Friday night, police said.