Henderson school dedicates basketball jersey in Oct. 1 victim's memory
Updated January 17, 2018 - 10:40 pm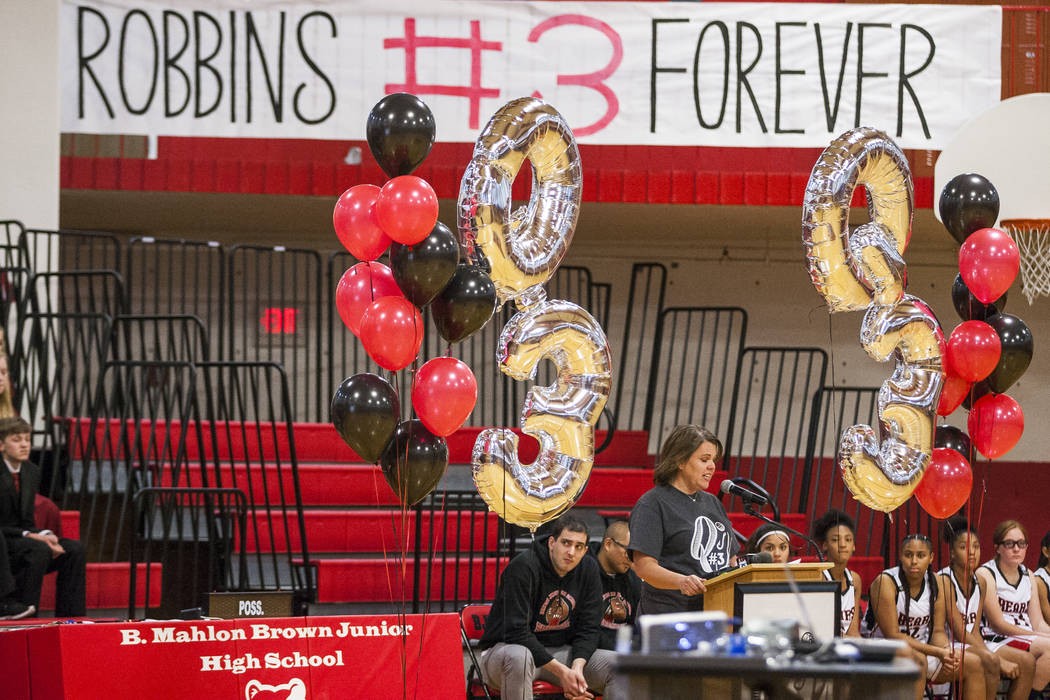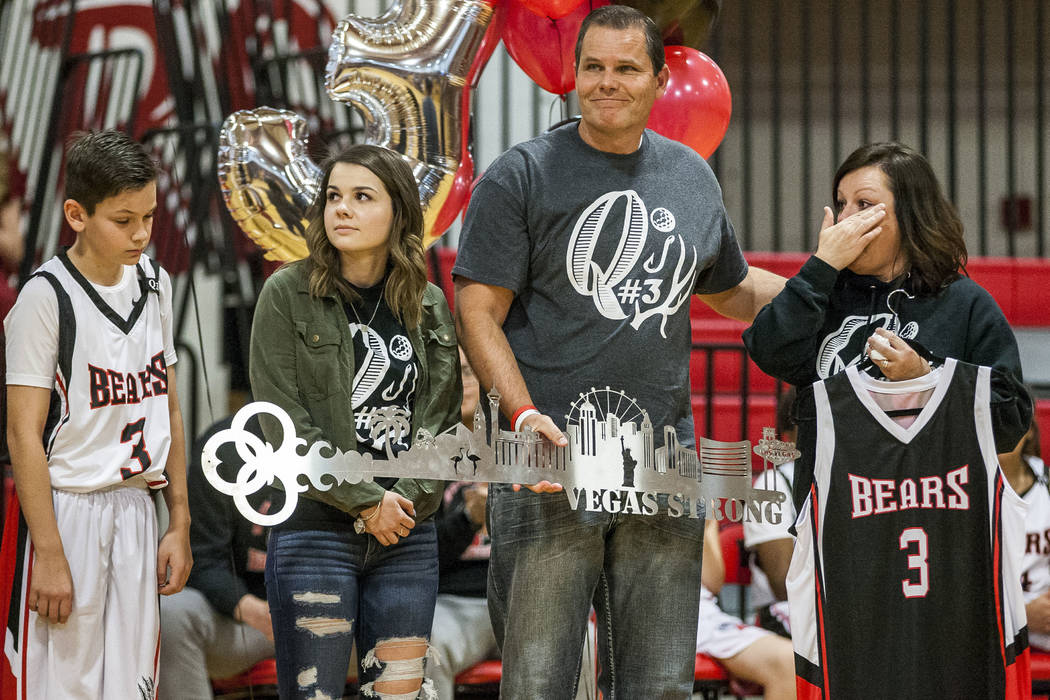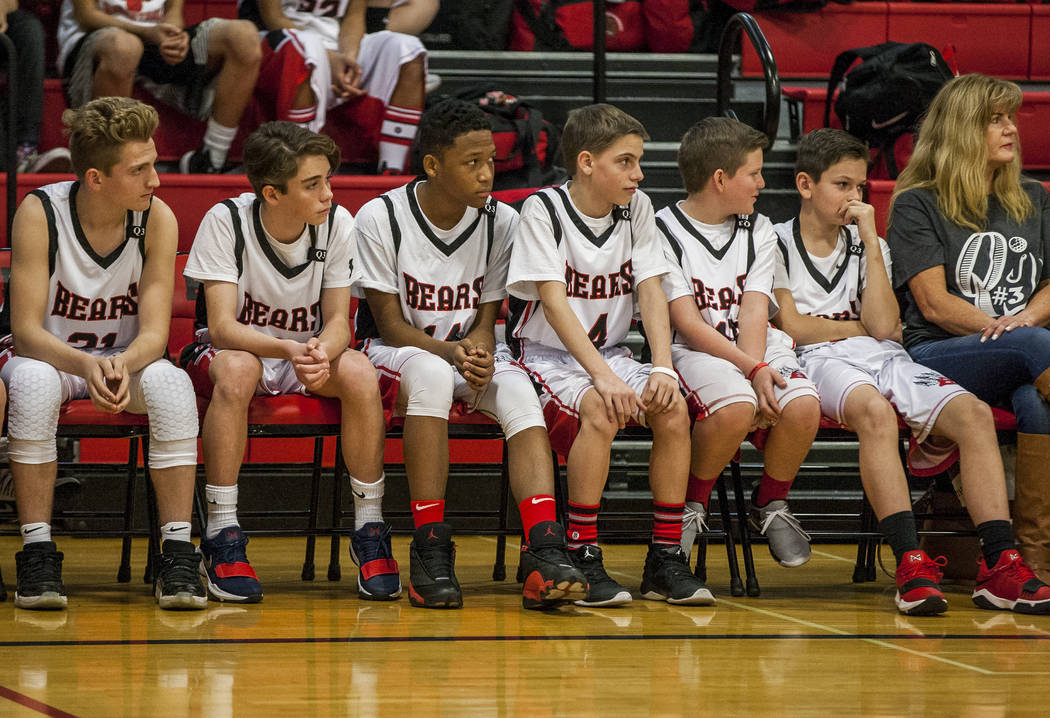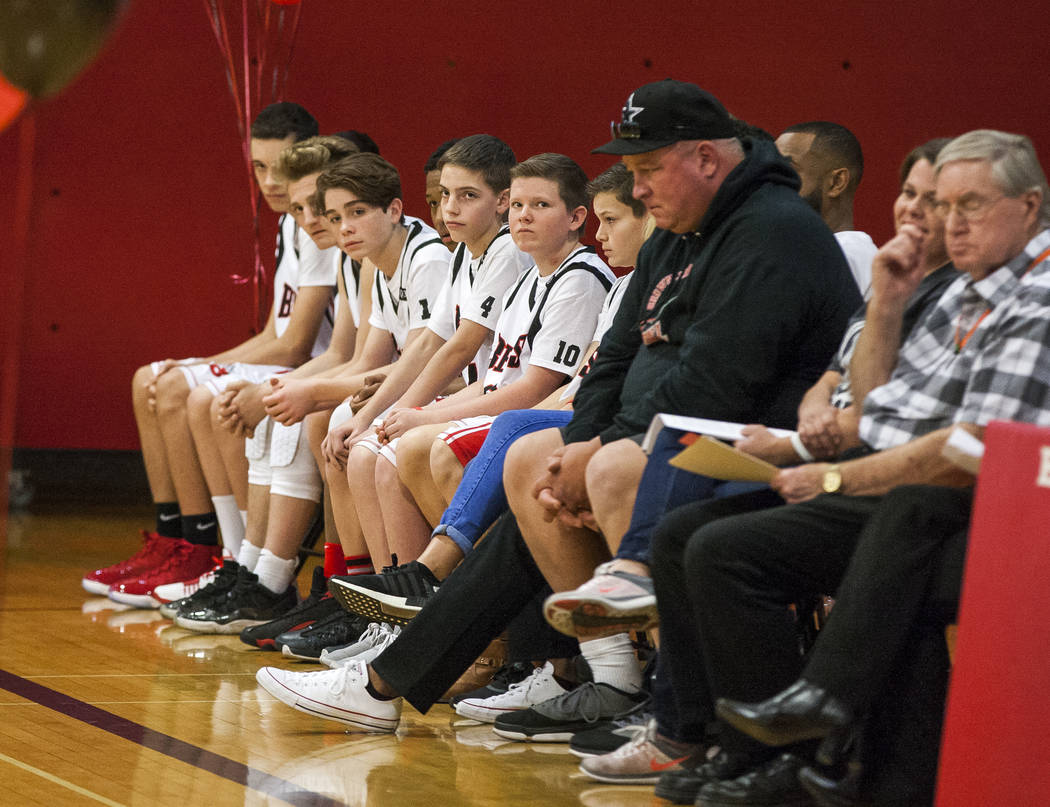 Quinton Robbins will forever be No. 3.
That's how Brown Academy in Henderson remembered the 20-year-old Oct. 1 shooting victim Wednesday in a ceremony dedicating that jersey in his memory.
Family and friends gathered in the school's gym before a basketball game against Burkholder Middle School to remember Robbins as a leader of the pack and a student who loved making friends.
Scott Berg, who coached the basketball team when Robbins was in eighth grade, remembered his upbeat spirit.
"We did not fare so well that year. We had a team of baseball players plus Quinton," Berg said. "But Quinton showed up every day with that smile of his, and he made the most out of it the best that he could."
Robbins, who later graduated from Basic High School, was the "unofficial leader" of a group of steadfast friends at the school, Berg said.
"They were a group of friends that were always together, got good grades, and made good choices — for the most part," he said.
The No. 3 jersey will be hung on the gym wall at Brown, although Robbins' younger brother, Quade, will wear it for the remainder of his middle-school career.
Robbins, who grew up in Henderson, also played on the basketball and golf teams at Basic and remained an avid athlete after graduating. He also worked as a lead recreational assistant for the city.
In October, basketball players and coaches from Basic honored Robbins by painting a Q in the hills behind Racetrack Road in Henderson.
The Robbins family is establishing the PlayitForward foundation in his name to provide athletic scholarships for students at both Brown and Basic.
Quinton's father, Joe, said the family was extremely grateful for the support of the school and community.
While recovering from the loss of their son has been tough, he said seeing Quinton's jersey hanging on the wall will help them move forward.
"The community's been very supportive of everything that we've done," he said. "It's an emotional feeling. I look forward to seeing it every time I come in."
Before Wednesday's game, Quinton's aunt, Merridee Turner, turned to the current middle-school team and urged them to play with all they have, just like he did.
"He would never live it down if there wasn't a banner up there while he was on the team," Turner said. "So Bears, let's go get that banner. Let's do it for Q."
Contact Amelia Pak-Harvey at apak-harvey@reviewjournal.com or 702-383-4630. Follow @AmeliaPakHarvey on Twitter.