Homeland security officials praise Las Vegas shooting response
December 6, 2017 - 3:07 pm
Updated December 6, 2017 - 7:11 pm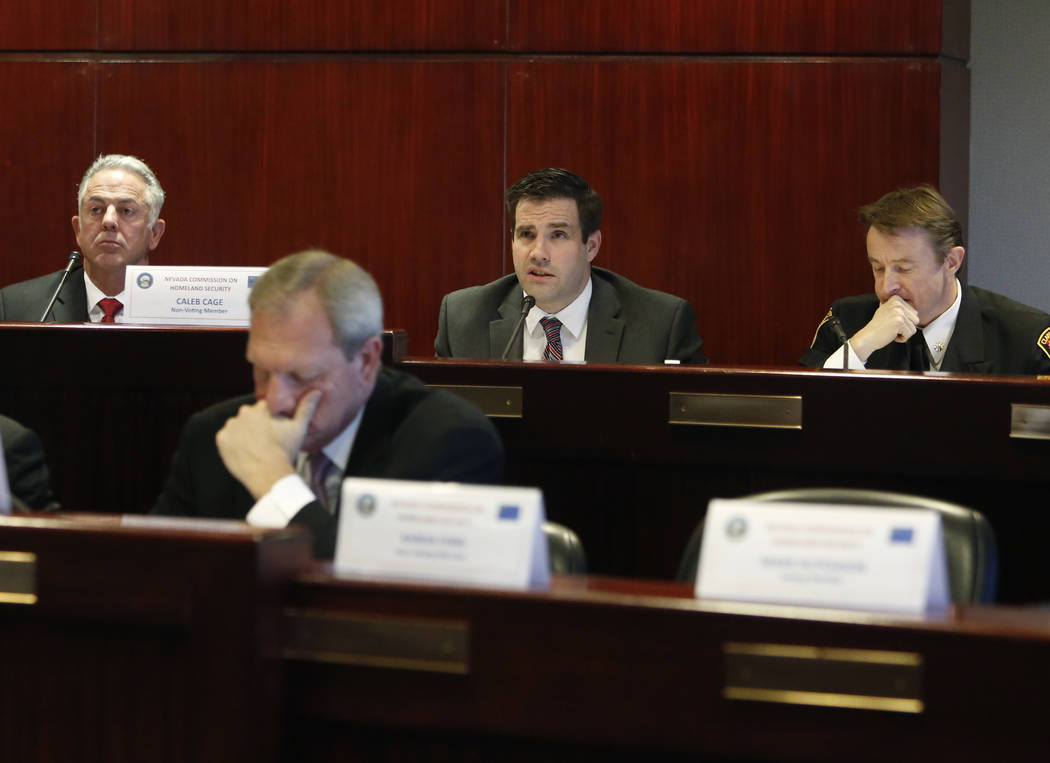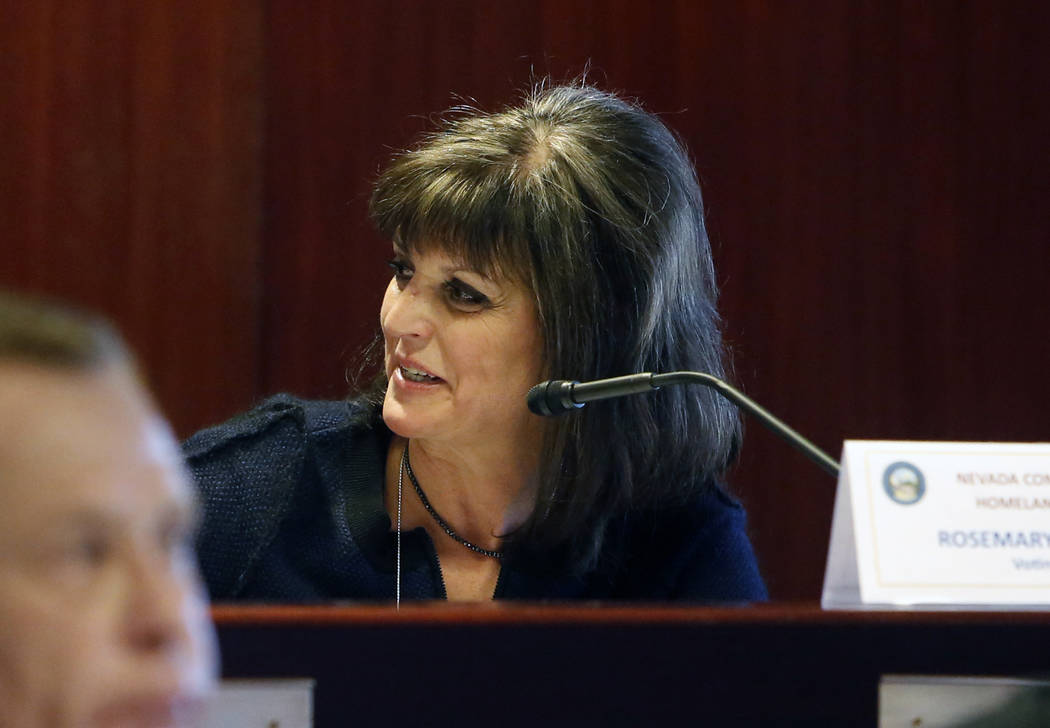 Emergency responders drew praise Wednesday at a Nevada Homeland Security Commission meeting for their heroic work during the Oct. 1 mass shooting outside Mandalay Bay.
"Situations like these really bring out the best and the worst in people, and we truly saw the best," said Gov. Brian Sandoval, who chairs the commission. "We are a family, a Nevada family, and we came together unlike any other time."
The shooting, the worst in modern American history, left 58 people dead and more than 500 injured at a concert site across from Mandalay Bay. The gunman, Stephen Paddock, was found shot to death in his 32nd-floor Mandalay Bay room.
Sandoval said the strong response to the massacre was the result of ongoing training by emergency responders.
Caleb Cage, chief of the Nevada Division of Emergency Management, echoed the governor's words, calling the response "textbook" and something that will be seen as a model for success in communities for years to come.
John Steinbeck, a deputy fire chief who serves as Clark County's emergency manager, said police, firefighters and paramedics responded with unprecedented cooperation that he described as "truly remarkable."
But Steinbeck pointed to some communication problems.
He said it was a challenge early in the mass shooting to get accurate information to victims and first responders. Erroneous reports of multiple shooters surfaced.
How well first responders communicated during the Route 91 concert massacre will be analyzed in an ongoing review of the shooting, Steinbeck said.
Clark County Fire Chief Gregory Cassell, a member of the Homeland Security Commission, said the regional cellphone system was overloaded and hampered communication at the site of the shooting and across the valley.
"There were so many phones calls, there were so many people who jumped on board, that we lost services for a while," he said.
Federal authorities are now trying to determine how the cellphone system can be improved in times of heavy use, Cassell said.
Sheriff Joe Lombardo and Lt. Gov. Mark Hutchison, both commission members, said authorities need to consider what they've learned from the response to the shooting when they apply for new homeland security funding in 2018.
Even as the praise flowed Wednesday, questions about the shooting remain, including when Mandalay Bay security officer Jesus Campos was shot in the leg outside Paddock's hotel room.
Las Vegas police initially reported that Campos came under fire from Paddock sometime after the shooting, which began at 10:05 p.m. on Oct. 1. But they changed that narrative after MGM Resorts International, which owns the Mandalay Bay, disputed it. Police then said Campos was struck sometime within 40 seconds of the shooting.
Authorities have yet to clarify when exactly Campos reported the shooting to hotel staff, when exactly Campos reported that he had been shot and when exactly hotel staff reported the shooting to police.
The time line has become critical in the growing litigation over whether MGM Resorts, one of the state's most politically powerful companies, was negligent in the shooting.
Questions remain about whether Mandalay Bay should have done more to track the movements of Paddock, a high-rolling slot machine player who was able to sneak a cache of high-powered weapons into his room.
Contact Jeff German at jgerman@reviewjournal.com or 702-380-4564. Follow @JGermanRJ on Twitter.