Identical twins, hurt in Las Vegas shooting, hope to help others
December 30, 2017 - 7:36 am
Updated December 30, 2017 - 5:48 pm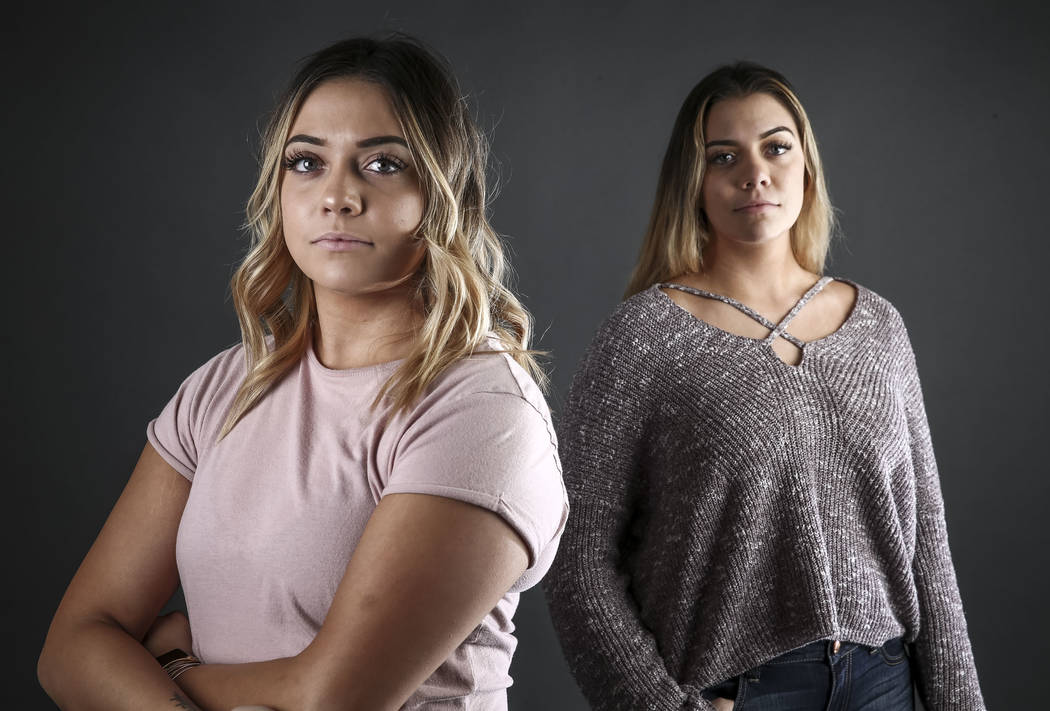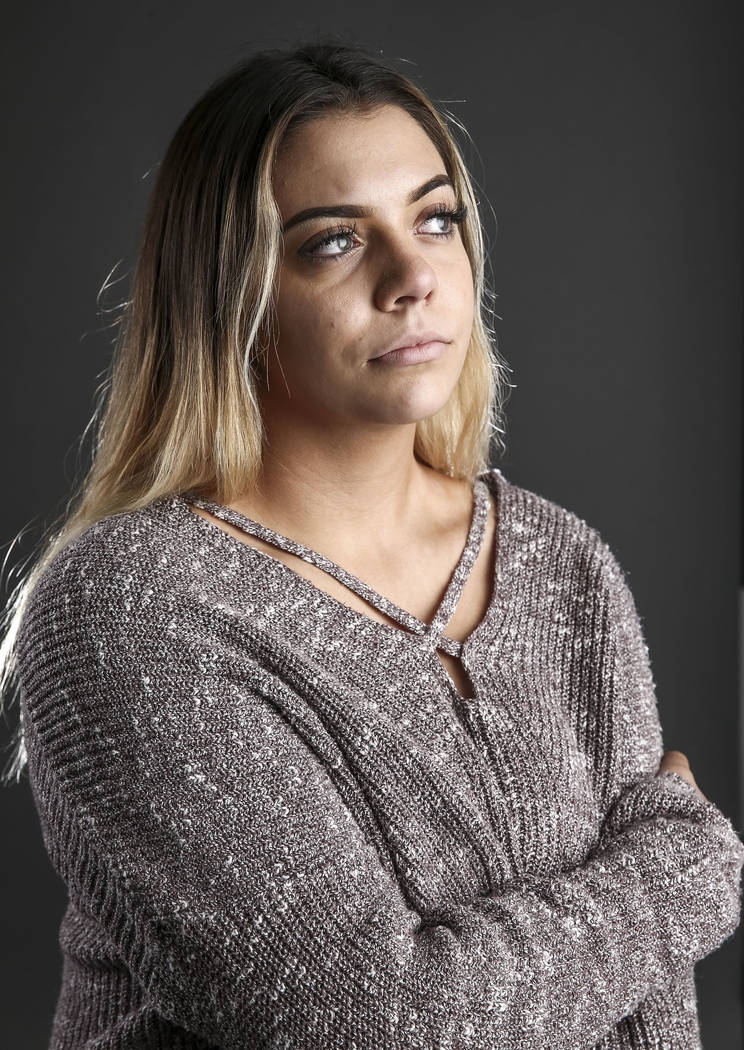 Some days Natalia Baca wonders if it was all a dream.
To make sure it wasn't, she reads articles on her phone about the Oct. 1 shooting.
"I have to look it up to see if it was real," Natalia said. "Some days you don't want to think about it, but other times I catch myself watching or reading the news over and over again. It still feels unreal."
Las Vegas residents and identical twins Natalia and Gianna Baca were shot that day but survived the deadliest mass shooting in modern U.S. history.
The Faith Lutheran High School seniors, who turned 18 in November, were at their first large music festival without their parents. They were having a good time singing and dancing along to one of their favorite singers, Jason Aldean, when shots were fired.
It was in those few moments after the initial burst of bullets that Natalia first felt that dreamlike state.
"I went blank," Natalia said. "I couldn't tell if this was real or if I was in a dream. It just felt fake."
Gianna was trying to figure out the popping sounds — maybe it was fireworks or someone trying to pull a prank, she thought.
But once everyone started running and people began screaming "Get down!" the sisters knew something was wrong.
Gianna's boyfriend, Parker Marx, 20, got on top of her in an effort to shield her. A bullet went through his inner thigh and pierced Gianna's left buttock. Natalia's injuries were more serious: A bullet hit her right shoulder blade and went through her left shoulder blade, causing a lung to collapse.
Dean McAuley, an off-duty firefighter from Washington state, met Natalia inside a medical tent and helped take her to Sunrise Hospital and Medical Center. Gianna was taken there as well.
Natalia was cut open and had a tube shoved between her ribs to drain the air and blood from her collapsed lung. There was no time for medication.
"It hurt really bad," said Natalia, who spent three days in intensive care but has since recovered. "I even remember meeting one guy during the Route 91 Thanksgiving event who told me he remembers my screams."
Amid the chaos of that night, Gianna's X-rays were lost. After she spent 12 hours in the hospital, a doctor said she was fine.
Weeks later she noticed the injury wasn't healing properly. An X-ray showed she still had a large piece of bullet embedded in her. Gianna is set to have surgery in early January to remove the shrapnel.
Struggles, support
Three months later, the sisters admit having mixed feelings about the shooting's effect on them.
At first they felt fine.
"We thought, maybe this wouldn't affect us, but over these past months it feels like it gets better and then it gets worse," Gianna said.
Going back to school was difficult. There were plenty of stares and a lot of questions. Focusing in class and completing homework became challenges.
"Some days there is just no motivation to get up out of bed," Natalia said. "You see those memories, and yeah … it's tough."
Each saw a counselor at their school once a week for about a month, but the sisters have not continued with therapy.
"It's crazy thinking about it now," Gianna said. "None of our friends really talk about it anymore."
It's a stark difference from the month of October, when the sisters were bombarded with requests for interviews from local and national media outlets. Their story was featured on ABC News, "Inside Edition" and The Washington Post, among others.
After the shooting, their social media accounts were flooded with caring messages from friends and strangers. In the weeks that followed, the sisters said, they received plenty of community support.
Sometimes strangers paid for their meals or for the sisters to get their nails done.
"Everywhere we went, eyes were on us," Gianna said.
But the attention also attracted disturbing messages from internet trolls. The sisters said they were featured in a conspiracy video that questioned their every move.
"I don't even look at those messages anymore," Gianna said. "We have enough to deal with."
Triggers
Certain images are hard to forget.
Gianna recalls being inside a police car and sitting next to a woman with a bullet wound to her mouth.
"She held my hand and said something like, 'It's going to be OK,'" Gianna said. "I think she was in shock. Pretty soon she stopped talking and let go of my hand."
Natalia said she remembers everything.
"Sometimes I close my eyes and just see blood everywhere," she said. "There wasn't a single person that didn't have blood on them."
Certain noises will trigger fear and anxiety in Natalia — whether it's the slamming of a door or loud people. Other times it's being in a crowd. It really depends on how the day is going, she said.
Gianna, on the other hand, said loud sounds don't affect her anymore, but she struggles with nightmares.
Every other day, she said, her mind takes her back to that same spot.
Moving forward
This month the sisters attended their first concert since the shooting: country singer Dustin Lynch.
They recalled the "tears of happiness" that fell after Lynch, who played at the Route 91 Harvest festival in the past, mentioned the Oct. 1 shooting and performed Cole Swindell's "You Should Be Here." A recording of the song performed by shooting victim Brennan Stewart went viral after his death.
That night, there were no triggers.
One week before Christmas, the sisters received another surprise. Their mother, Cindy, drove them to a house where a woman came out with French bulldog puppies. They picked a white and black dog and named her Aldeana, after Jason Aldean.
They plan to certify their new pup as a service dog — not just for themselves, but to comfort people who are hospitalized.
They wish they knew more about the motive behind the shooting, but they realize they may never know why the gunman took aim on the crowd. Instead, they look ahead.
The sisters are excited to start new chapters in their lives. After high school, Gianna plans to become a makeup artist for Las Vegas performers, while Natalia's experience in the hospital has her focused on a nursing career.
"All we can do is move forward," Natalia said.
Contact Sandy Lopez at slopez @reviewjournal.com or 702-383-4686. Follow @JournalismSandy on Twitter.
Related
Las Vegas friends find strength in one another after shooting
Therapy helps Las Vegas shooting survivor with panic attacks
Las Vegas woman survives shooting, struggles with emotional scars
Las Vegas shooting survivor finds courage to race again
Las Vegas shooting still shaping life for Summerlin couple