'It hurts, it hurts': Woman recounts dramatic moments after 2 kids shot
Updated May 11, 2023 - 8:59 pm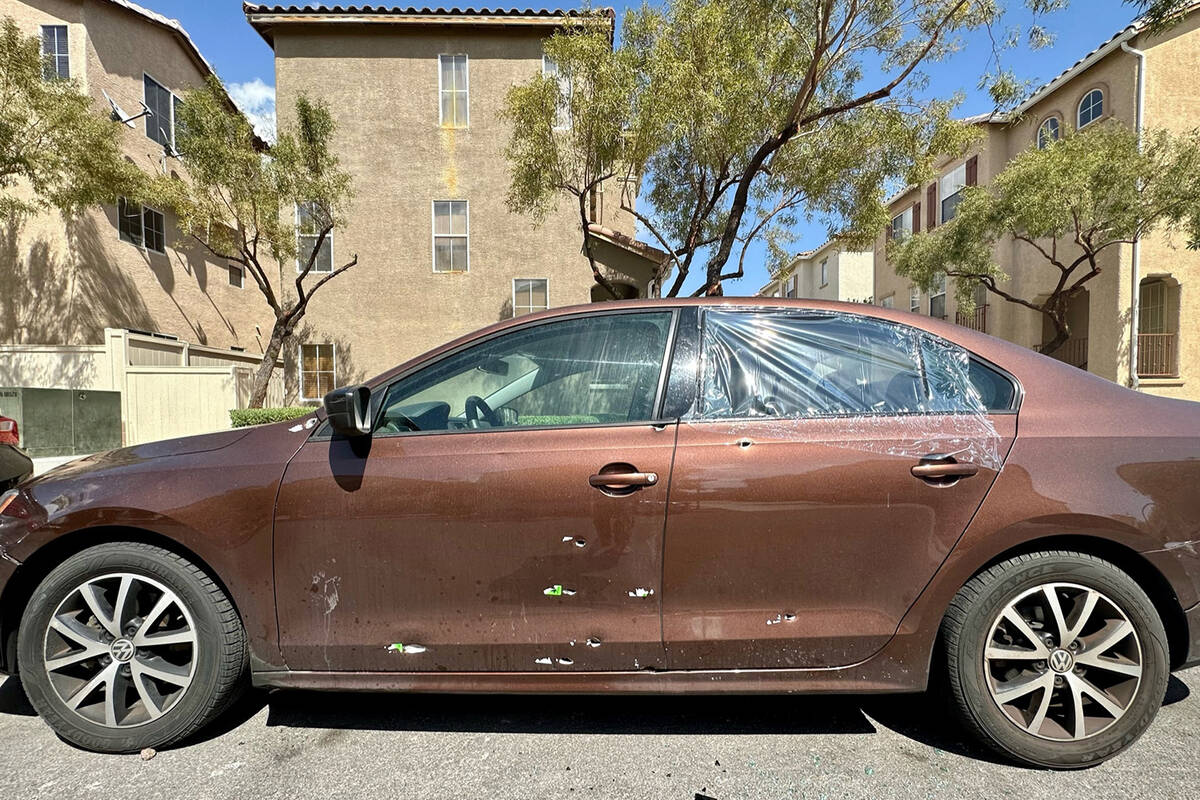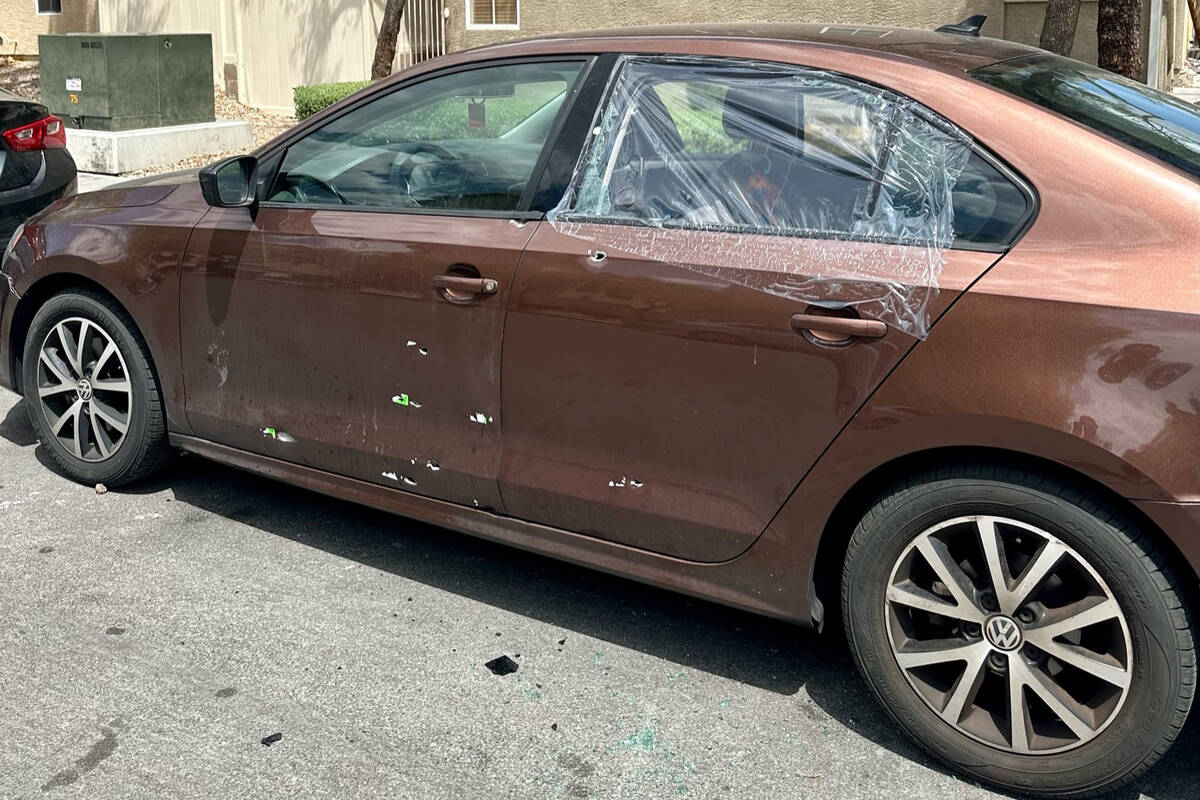 Kathy Copeland heard the gunshots and ran out of her house. Two children, a boy and girl whom she knew from the neighborhood, were bleeding on the pavement. She wasn't sure of their ages, but she guessed they were 12 or 13.
"At one point the young boy said, 'It hurts, it hurts,'" said Copeland, 67, on Wednesday, as she stood a few feet from where the kids were shot a day earlier. She and the other neighbors who ran out of their houses to help them told him to "hold on," she said.
The shooting happened near the 8900 block of Jamie Lee Avenue, which is in northwest Las Vegas near North Durango Drive and West Elkhorn Road, about 3:55 p.m. Tuesday, the Metropolitan Police Department said.
One child's injuries were life-threatening, while the other child's injuries were not, Metro police Lt. Greg Phenis said at the scene on Tuesday. Police haven't released the names of the children.
As of Thursday morning, the child who suffered life-threatening injuries was recovering and the shooter was still out there, police confirmed.
"This is not a homicide and no arrest have been made at this time," stated an email from Metro's public information office.
A police spokesperson said in an email Thurs the investigation is ongoing. Copeland heard the shots and then came outside to see the wounded children on the pavement on Camile Crest Street between Jennifer Anne and Jamie Lee avenues.
Copeland said the children had been coming home from school. The boy, she said, had what appeared to be three gunshot wounds and was going in and out of consciousness. She said the girl remained conscious the whole time.
She said the two come from different houses in the neighborhood, a tight-knit network of streets and townhouses where the kids are often playing and laughing outside. Another boy whom she described as the girl's brother was with the victims when they were shot, but he appeared to be uninjured.
According to Copeland, another neighborhood resident, a man she heard had been a U.S. Air Force medic, was already there helping the kids when she got to them.
"I mean he was a blessing from God is what he was actually," she said.
Copeland, and another neighbor who didn't want to be identified, both said in separate interviews that the shots sounded like they came from an assault rifle. Both said they heard it was a drive-by shooting.
Copeland's son's car, a brown Volkswagen Jetta SE that had been parked along the curb on Camile Crest, was peppered with at least nine bullet holes, its back rear passenger window shot out. It was still parked on the street Wednesday, but as Copeland recounted what happened, the car was towed away to be fixed.
One of the neighbors drove the children to the hospital, Copeland said. Police said they were first brought to Centennial Hills Hospital, just a short drive from the shooting scene. They were transferred to University Medical Center, which has a trauma unit.
Copeland was upset about what happened and wanted to have a "really good cry" about the whole situation.
"I mean, I see these kids all the time," she said. "You know, some of them have asked if they could help me carry in my groceries. I mean, they're good, respectful kids."
Copeland said that she hugged the mother of the boy and tried to console her. She said she also saw a man who appeared to be a relative of the girl, possibly her father, run over to the scene.
"Not well," Copeland said when asked how the victims' parents reacted to what happened. "I mean, their babies had just been shot."
Contact Brett Clarkson at bclarkson@reviewjournal.com.