Jet fuel tank targeted by Las Vegas shooter will soon be inspected
October 19, 2017 - 5:07 pm
Updated October 19, 2017 - 5:08 pm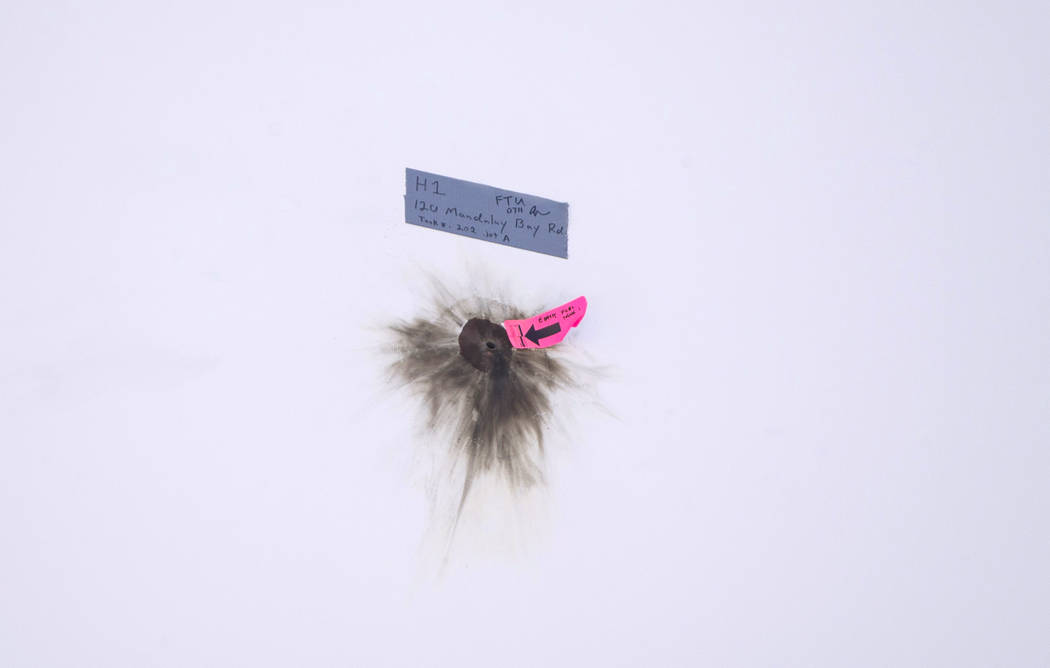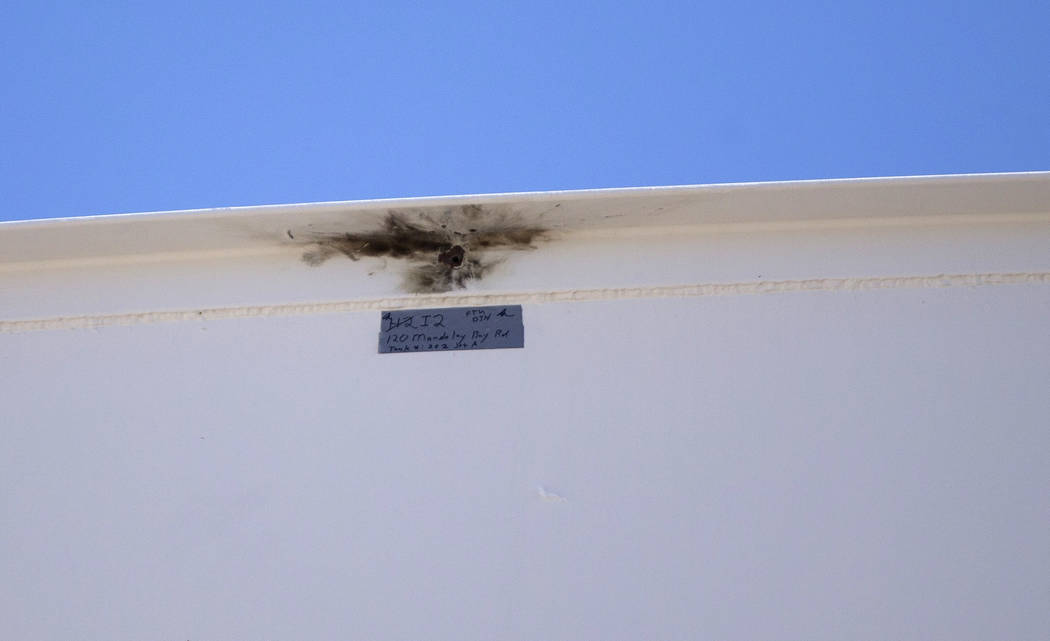 The giant jet fuel tank struck by rifle fire during the deadly Strip mass shooting has been drained and McCarran International Airport officials are close to hiring a safety expert to inspect it.
Airport officials hope to hire the consultant by the end of the month, spokesman Chris Jones said Thursday.
"We believe we are already fulfilling industry best practices in terms of the security and safety of the tanks, but whenever something happens, its prudent to assess and reevaluate," Jones said.
The fueling system, which supplies small aircraft users nearby, has "remained functional," Jones said.
But Clark County Sheriff Joe Lombardo told the Las Vegas Review-Journal last week that the 43,000-barrel tank and an adjacent twin tank, "need another layer of protection" in the wake of the Oct. 1 mass shooting across the street from the Mandalay Bay.
The Review-Journal reported earlier this month that the shooter had fired at the tanks from his 32nd -floor Mandalay Bay room, striking and penetrating one of the tanks but causing no fire or explosion. Experts have said it is virtually impossible for rifle fire to ignite jet fuel.
Richard Brenner, the Clark County Fire Department's expert on hazardous materials, said Thursday the tanks present a "low potential for a problem" and are designed to withstand "extreme forces."
Undergound pipelines from the tanks carry the fuel to nearby pumps, he said.
Two bullet holes on what is known as Tank 202, along with black powder burns and markings from investigators, were still visible Thursday near the top of the tank, which airport officials said was partially filled at the time of the shooting. Only one bullet made its way inside the tank, officials said.
Lombardo said the gunman may have tried to create an explosion or diversion by firing at the tanks before he sprayed the crowd of 22,000 at the Route 91 Harvest country music festival. Fifty-eight people were killed and more than 500 were injured, and the shooter later killed himself.
County Commissioner Chris Giunchigliani, who announced a Democratic bid for governor this week, was the first to call for a security review of the jet fuel tanks, which are about 1,100 feet from the Las Vegas Village venue where the festival was held. The tanks, which are surrounded by a chain-link fence with barbed wire, sit on airport property and are operated by Swissport Fueling, which has declined to comment.
"We have to minimize the risk as much as we possibly can," Giunchigliani said Thursday. "Who would have thought that a massacre like this would have occurred, let alone the individual had cased everything up to the point of knowing where our fuel tanks are located?"
Several airplane hangars belonging to prominent corporations are near the tanks.
Contact Jeff German at jgerman@reviewjournal.com or 702-380-4564. Follow @JGermanRJ on Twitter.