Judge OKs restraining order to protect evidence in Las Vegas shooting
October 19, 2017 - 10:06 am
Updated October 19, 2017 - 4:51 pm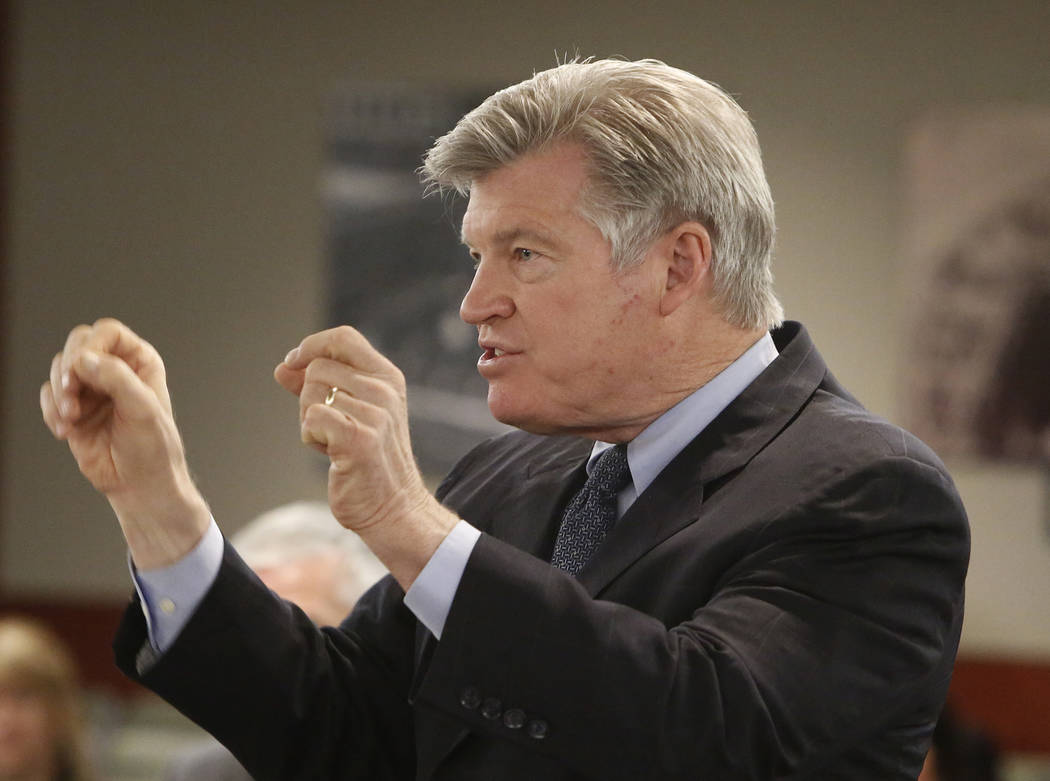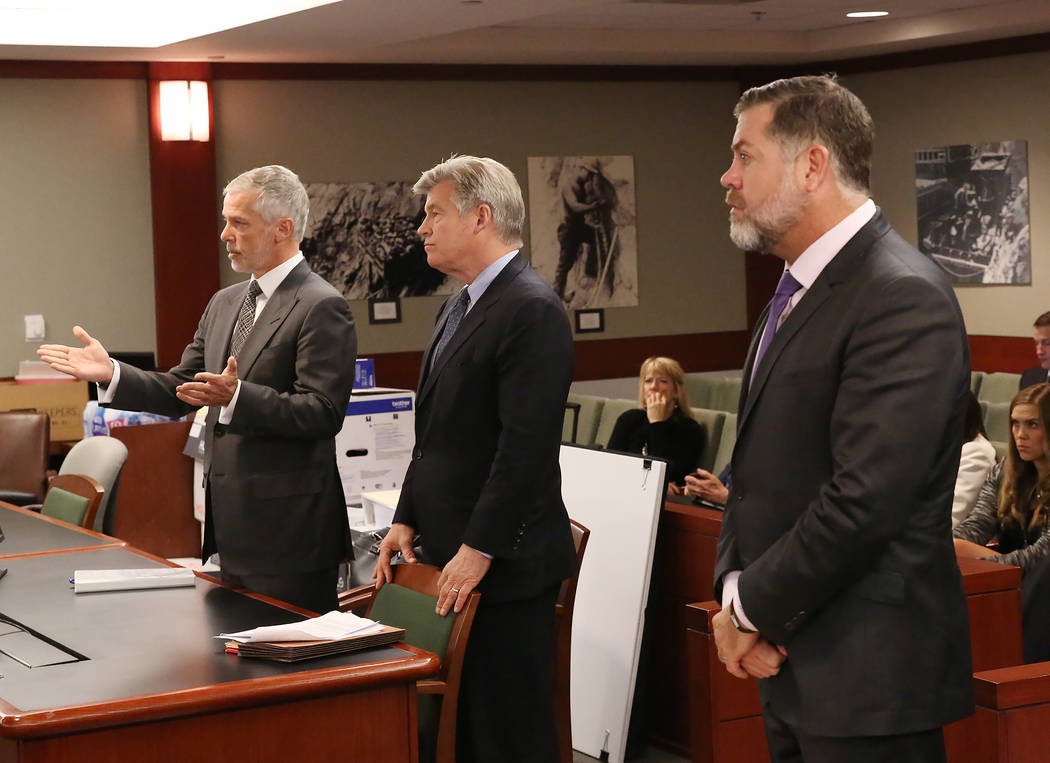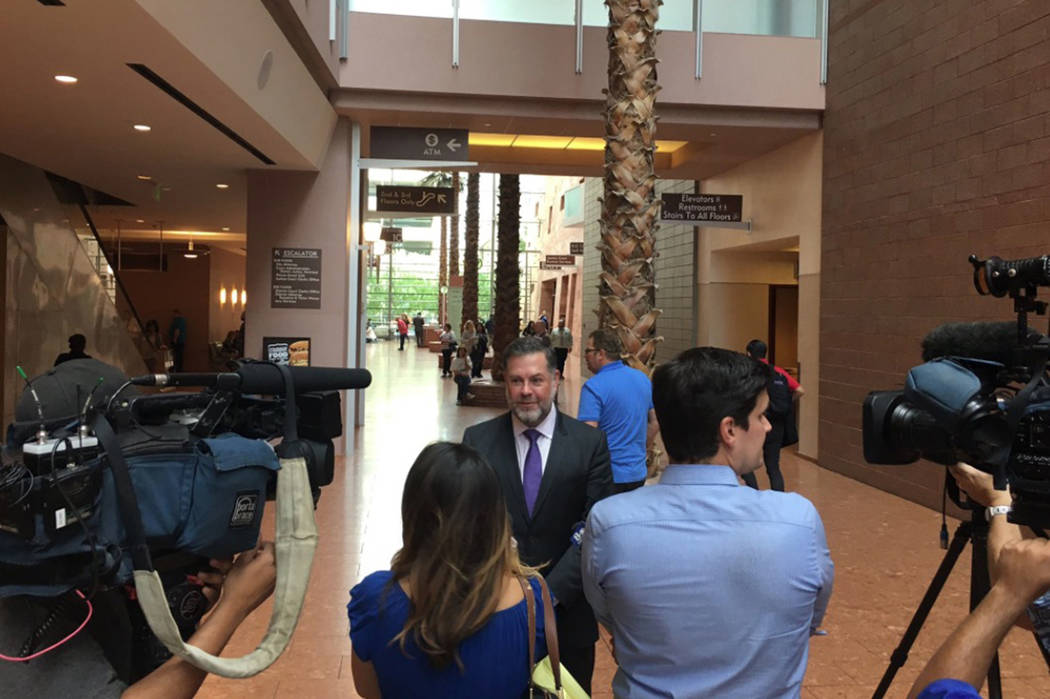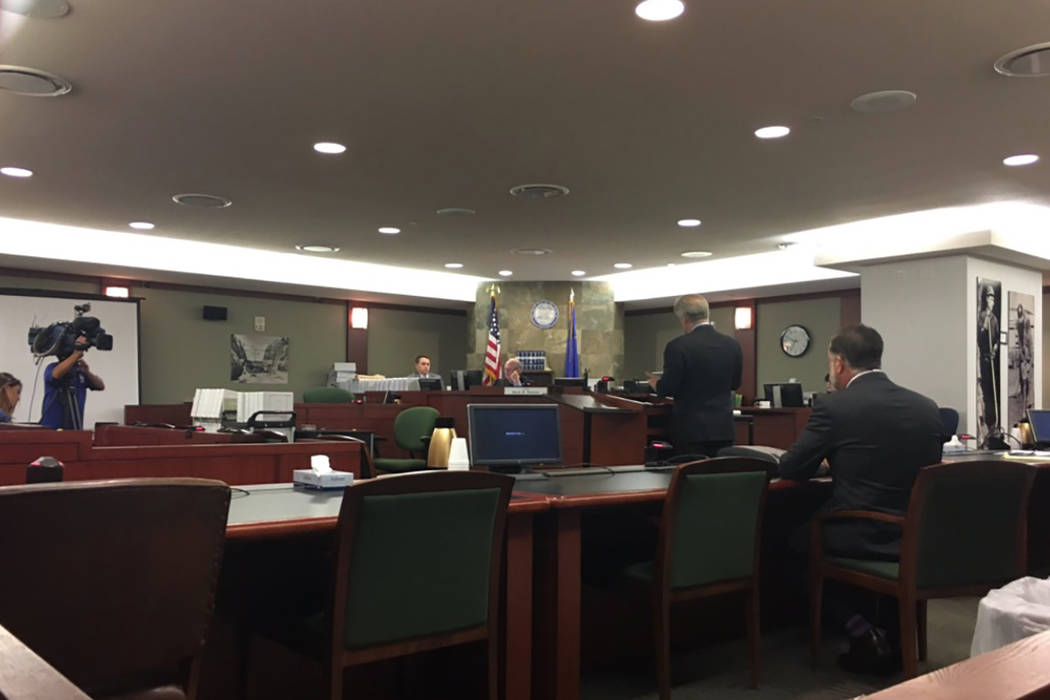 A Clark County judge granted a temporary restraining order Thursday to prevent MGM Resorts International from destroying any evidence related to the massacre at the Route 91 Harvest music festival.
Lawyers for a California woman who was shot and critically wounded during the Oct. 1 concert filed a lawsuit last week, asking for a judge to stop MGM from destroying video surveillance or any information the casino operator may have related to gunman Stephen Paddock, who authorities have said frequented gambling establishments and fired on the festival crowd from a suite at Mandalay Bay.
"There are so many victims that need answers," said Brian Nettles, representing Rachel Sheppard, who was shot and critically wounded during the attack. "This community needs answers. This nation needs answers… This isn't simply about compensation. This is about answers, it's about changing the way that we do things in this country, and that these hotels in these events protect their guests."
District Judge Mark Denton approved the request and scheduled another hearing for Oct. 30.
Brad Brian, a Los Angeles attorney representing MGM, resisted a broad restraining order, and told the judge that FBI agents had taken over the gunman's suite, collecting evidence including Paddock's records with gaming companies.
"There's been absolutely no showing that my clients are failing to comply with their obligation to preserve evidence," he said. "But if they're asking us, for example to preserve and not alter the rooms in which this crime was committed, that's impossible. The FBI has already altered the rooms, as you would imagine."
The casino company later released a statement through a public relations firm.
"This was a terrible tragedy perpetrated by an evil man," the statement read. "We have no intention of renting that room. We've been cooperating with law enforcement from the moment this happened, which includes preserving evidence."
Other defendants named in the lawsuit are Live Nation Entertainment, the concert host; Slide Fire Solutions, a Texas company that manufactures bump stocks; and Paddock's estate.
Bump stocks are devices that effectively convert semi-automatic weapons into fully automatic weapons. Police said Paddock used such devices when he shot at the festival crowd from his Mandalay Bay suite before killing himself. Mandalay Bay is owned by MGM Resorts.
Sheppard, 26, suffered three gunshot wounds in the attack, which killed 58 people.
Nettles said Sheppard's condition "continues to improve daily." On Wednesday, she was transfered to a rehab facility near her home in Bakersfield, California. "However, the long-term implications remain to be seen. She still has two bullets in her body and is facing a long recovery process."
The attorney added that evidence from the festival grounds should be preserved along with anything in the hotel suite.
"For my client, for this community, it will give them peace of mind," Nettles said. "That's what people need right now. They need peace of mind, and they need answers. That's exactly what my client gets. That's all we're looking for in this case."
Contact David Ferrara at dferrara@reviewjournal.com or 702-380-1039. Follow @randompoker on Twitter.