Kingman police officer remains hospitalized after deadly gunfight last week
October 4, 2016 - 1:38 pm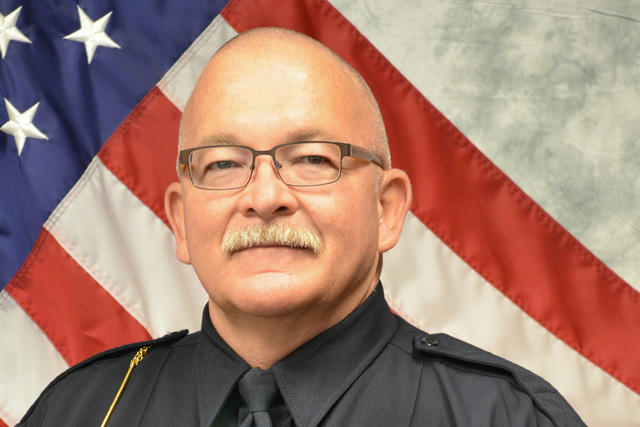 KINGMAN, Ariz. — A police detective remained hospitalized Tuesday, recovering from a bullet wound suffered in a gun battle that claimed the life of a local resident last week.
Officials said Dennis Gilbert, 57, is expected to recover but that complications have delayed his discharge.
Gilbert and three other police officers were attempting to execute a search warrant for a stolen weapon at the home of Jeffrey Cave, 53, at 1716 Miami Ave., on Sept. 29 when the shooting occurred.
Video captured by an officer's body camera showed Cave was armed when he answered the door and refused repeated commands to drop the handgun, police said.
Officers were preparing to use a Taser when Cave allegedly opened fire, striking Gilbert. Another bullet passed through the clothing of police Lt. Jim Brice, who was not injured.
Gilbert and Detective Nicholas Schmitz returned fire, critically wounding Cave, who was pronounced dead at the scene.
The Bullhead City Police Department is conducting an independent investigation of the shooting. Its report will be reviewed by the Mohave County Attorney's Office.
The search warrant was issued after police received a report that Cave had pointed a gun at another citizen on Sept. 12 when the man attempted to reclaim a weapon he had loaned him. The man also told police that Cave had information about the disappearance of Sid Cranston, a Kingman real estate agent who has been missing for more than a year.
Court records reveal that police found marijuana, prescription pill bottles, a ledger and an assortment of drug paraphernalia in Cave's home. They also seized an Uzi and another firearm as well as cellphones and several computers.