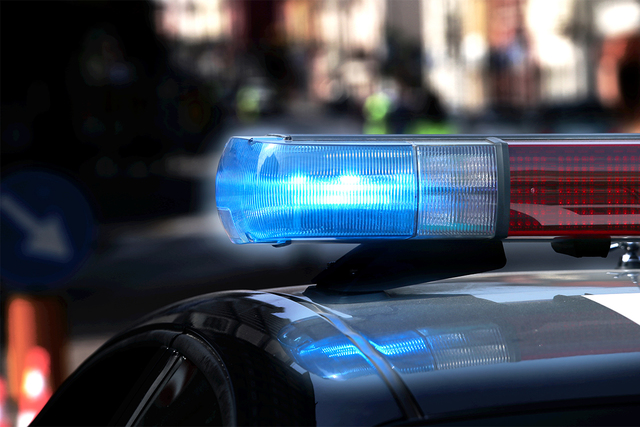 A Las Vegas man is accused of an attempt this week to shoot a woman who is expected to testify against him and his brother, according to an arrest report the Las Vegas Review-Journal obtained Thursday.
Donte Sudduth, 18, who also goes by Dontz, according to police records, was charged Wednesday with two counts of assault with a deadly weapon and one count of discharging a gun into an occupied structure in connection with the Sunday incident.
Sudduth and the woman, Rodericka Hicks, were arguing about 6:20 p.m. outside Hicks' apartment building, 5385 Austin John Court, near Flamingo Road and Nellis Boulevard. Witnesses saw him fire a gun and jump over a wall near the west end of the building, according to the arrest report.
At the time, Hicks and a friend were picking up Hicks' aunt, Shavonda Oliver, from her apartment, she told police.
Hicks told police Sudduth and two other men approached her near her apartment Sunday to convince her not to testify against Sudduth's brother, Demario Sudduth, who is facing at least two counts of attempted murder and 26 counts of discharging a gun into an occupied structure.
Demario Sudduth is also Hicks' ex-boyfriend and the father of her children, Hicks told police.
Hicks' friend, Savannah Williams, told police she heard shots hit Hicks' vehicle, according to the report, but did not see the incident occur. Hicks drove from the scene.
Police recovered two shell casings from the apartment and identified bullet markings on the apartment walls. According to a witness, a child was present at the time of the incident.
Police located Sudduth the next day. His preliminary hearing is scheduled for Thursday.
Contact Jessie Bekker at jbekker@reviewjournal.com or 702-380-4563. Follow @jessiebekks on Twitter.
5385 Austin John Ct, Las Vegas, NV 89122