Las Vegas man's journey from stalwart Marine to PTSD time bomb
October 2, 2016 - 8:39 am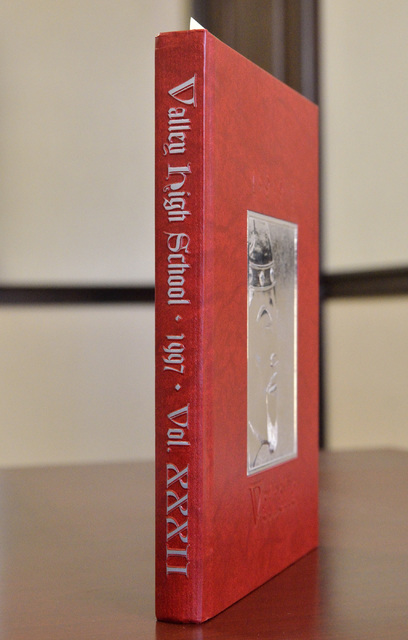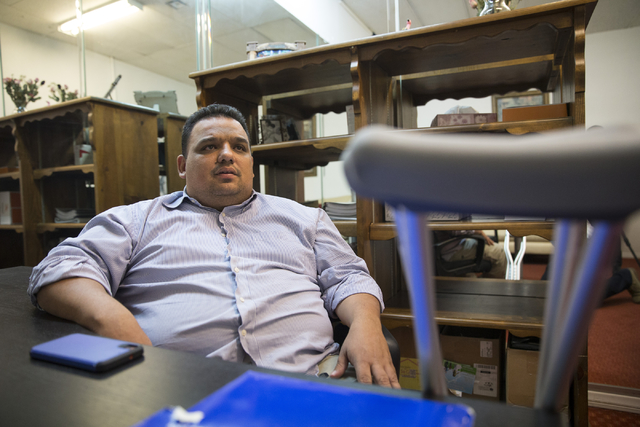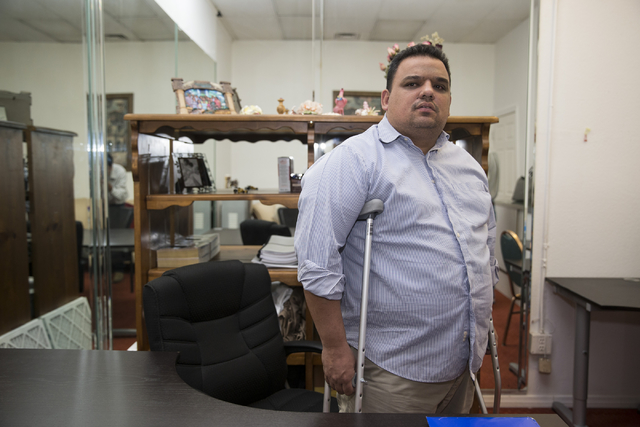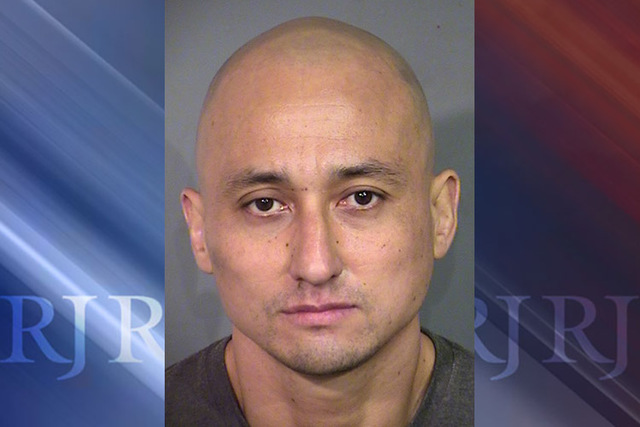 The horrors of war came home with Walter Laak when the Las Vegas Marine returned from two tours of combat duty in Iraq with a severe case of post-traumatic stress disorder.
Today he sits in a jail cell, charged with beating and attempting to run over a Las Vegas pastor with his vehicle, then driving back to his victim's home and firing multiple gunshots into it while the pastor's wife and children hid inside. It is the third serious crime Laak has been charged with since his return from the battlefield. He was given a general discharge in 2005.
In two jailhouse interviews last week, Laak, 36, said he carried out the unplanned attack because he believed the pastor, a former neighbor, was an FBI "snitch" trying to interfere with his efforts to expose what he says were war crimes committed by U.S. military officials during the Iraq War.
In the interviews at the Clark County Detention Center, where he awaited a court appearance Monday to face charges of attempted murder, battery with a deadly weapon and discharging a firearm, Laak spoke calmly about his war experiences and made some seemingly bizarre allegations about "friendly-fire" Marine deaths.
His first tour of duty began at the onset of the invasion of Iraq and lasted through his unit's arrival in Nasiriyah, where he says his experience led to his ongoing struggle with what he calls "delusional" PTSD.
"It was heinous," he said. "Nothing but dead people from air combat attacks, artillery and high-caliber weapons. We'd come in and sweep up the remnants."
In a second interview, he spoke about the Battle for Najaf, a bloody fight between the 1st Battalion, 4th Marines, and Iraqi militiamen from the so-called "Mahdi Army" in August 2004.
"I was in purgatory," he said, his brown eyes peering into the video monitor connecting him with a reporter. "We had a lot of troublemakers out there that were dying."
He was among the "troublemakers," he said, alleging that he and other Marines who had been disciplined for various infractions – beating Iraqi POWs in his case – were granted clemency so they could return to fighting.
He had been court-martialed as a result of his infraction, violating orders not to torture enemy prisoners by beating POWs he was guarding at al-Hillah along Iraq's Euphrates River, according to the special court-martial trial record.
He testified at the time he was frustrated when he found out that his unit's deployment had been extended a few months. So on the night of June 3, 2003, with his bare fists, he hit some enemy Iraqi prisoners who were blindfolded with their wrists bound by zip-ties.
"It was dark and I went to the back and just struck one a couple of times," he said at the proceeding at Marine Base Camp Pendleton, California, on Nov. 19, 2003. "I went to the next and hit him like two times. The third one just, like, two times and then I just walked back out, sir."
PTSD AND PISTOLS
Since his general discharge from the Marines under honorable conditions in January 2005, Laak said his Veterans Affairs service-related disability rating for PTSD has been increased in stages from 30 percent to 100 percent. At one time, he said, he was taking medication for nightmares but stopped, without explaining why he turned away from the VA's efforts to help him cope with the mental illness.
As his condition worsened, he began having run-ins with the law and found himself increasingly unable to mesh with civilian life and get along with his neighbors. That hasn't stopped him from possessing handguns.
On June 5, 2007, he shot and killed Juan Cordova in Las Vegas, but was acquitted a year later by a jury on grounds he acted in self-defense.
Laak said authorities returned his 9 mm Beretta handgun a month later, but he sold it because of "bad memories."
In 2009, he was arrested with another man and charged with multiple felony counts of sexual assault with use of a deadly weapon. He received probation in 2012 after pleading guilty to a single gross misdemeanor charge of conspiracy.
About a year later "in late 2013 or early 2014," he said, he paid about $500 at a local gun store for a Springfield XD handgun. "It's registered to me," he said.
That is one of the weapons that he used on Sept. 14, when his paranoia that people were following him because of his social media claims about "friendly" casualties in Najaf reached a tipping point, according to police.
The other weapon was the black 2002 Toyota Camry that he allegedly used to try to kill Andres Charry-Arana, pastor of Iglesia Ministerio Cristiano Misericordia y Verdad, who was sitting in a car talking on a cellphone in the parking lot of an apartment complex off East Harmon Avenue near UNLV.
A Metropolitan Police Department arrest report says Laak "walked around to the driver side and began punching Andres in the chest through the open driver's window."
After pulling him from the car, "Laak got into his vehicle and drove toward Andres, striking him" on his right leg and causing him to fall, then put the Toyota in reverse and tried to run over him, the report stated. He later drove to Charry-Arana's residence and fired several shots into the building while his wife and children were inside, it said.
In the interviews, Laak did not discuss specifics of the charges against him, except to say that he didn't initially hit the victim. "I didn't punch him. I tried to take the cellphone out of his hand," he said.
He added that he believes Charry-Arana is an FBI informant who was spying on him because of his accusations about official wrongdoing during the Battle for Najaf.
Charry-Arana, a native of Colombia, denies he has any connection to the FBI. In an interview Thursday at his church he said he and his family are still terrified from the attack by Laak, who he described as a "crazy" man who injured his knee so badly he must use crutches to get around.
In Facebook posts days before the attack, Laak referenced the FBI's counter-intelligence program and suggested in the jailhouse interviews that he was being "gang stalked."
"I had the FBI electronically stalking me," he said in a quick, matter-of-fact delivery. "I was getting these subliminal messages. They're trying to shut me up."
"As long as The Feds keeps Walter Laak in the lower half of middle class life, he won't talk about the Najaf Cemetery Scandal of 2004," he wrote in a Facebook post on Sept. 12. "Walter Laak does not want any more bribes, so please stop."
In the interviews, he explained that the so-called bribe was a reference to the $2,900 a month VA disability check that he's been using since June to pay the mortgage on a house in northwest Las Vegas near Hualapai Way and Grand Teton Drive. That's where he was taken into custody after the Sept. 14 attack and where neighbors had complained about Laak's outbursts and unusual behavior.
NEIGHBORHOOD TURNED WAR ZONE
"Terror in my neighborhood," read a tip the Review-Journal received from a neighbor on Sept. 15.
"Over the past 3 weeks my neighbors and I have called the police over 50 times on a neighbor that is terrorizing our families," the tipster wrote. "Walter Laak is the suspect, we have witnessed him throwing beer bottles at our houses, my head, my neighbor's truck as he was driving. He broke my … window shield with a rock. My kids had to go stay with my parents."
Another person who spoke on the condition of anonymity because she feared for her safety said her family had temporarily moved out of the neighborhood because of Laak's outbursts.
"He was just being crazy. It started with loud music. He would open the garage door and sit in the middle of the garage," she said. "People would ask him to turn off the music but that would set him off. … We were really scared. We felt like we were under siege."
But Laak said he felt like he "was being harassed on a daily basis" after moving into the house.
"When I'd walk the dog to the park, people were following me," he said, adding that when he would drive somewhere "cars with tinted windows would block me in. I'm a whistle-blower, anti-war. If they want to push back, I'll push back harder."
Though one neighbor wrote in a tip to the Review-Journal that Laak once "grabbed a gun and started yelling, 'I'm going to burn this neighborhood down'" as he drove off "waving the gun in the air," police say they lacked authority to seize his firearm.
"We can't violate somebody's rights based on what might happen in the future," Metro police spokesman Michael Rodriguez said , explaining that officers can confiscate a weapon only if a person is an ex-felon, an illegal immigrant, adjudicated mentally ill or a fugitive from justice .
The Marine Corps, meanwhile, says it cannot yet confirm that Laak fought in Najaf or find any evidence to support his other claims.
"We are not aware of other allegations to corroborate Laak's account of friendly casualties in Najaf, but we are in the process of looking to see what files are on record and if the command conducted an investigation," read a statement from 1st Marine Expeditionary Force spokesman Lt. Col. Chris Perrine. "If an investigation was not previously conducted, we will take appropriate action, which could include the initiation of an investigation."
As for Laak, he is making plans for life after his court case and indicates that he wants to leave the United States once he gets out .
"I want to go to Russia or Israel," he told the Review-Journal.
Contact Keith Rogers at krogers@reviewjournal.com or 702-383-0308. Find @KeithRogers2 on Twitter.
RELATED
Marine veteran arrested after allegedly attacking pastor, firing into his home
Veteran faces trial in slaying
Trouble just seems to find this former Marine