Las Vegas Oct. 1 shooting victims honored at prayer vigil
Updated October 1, 2018 - 7:54 pm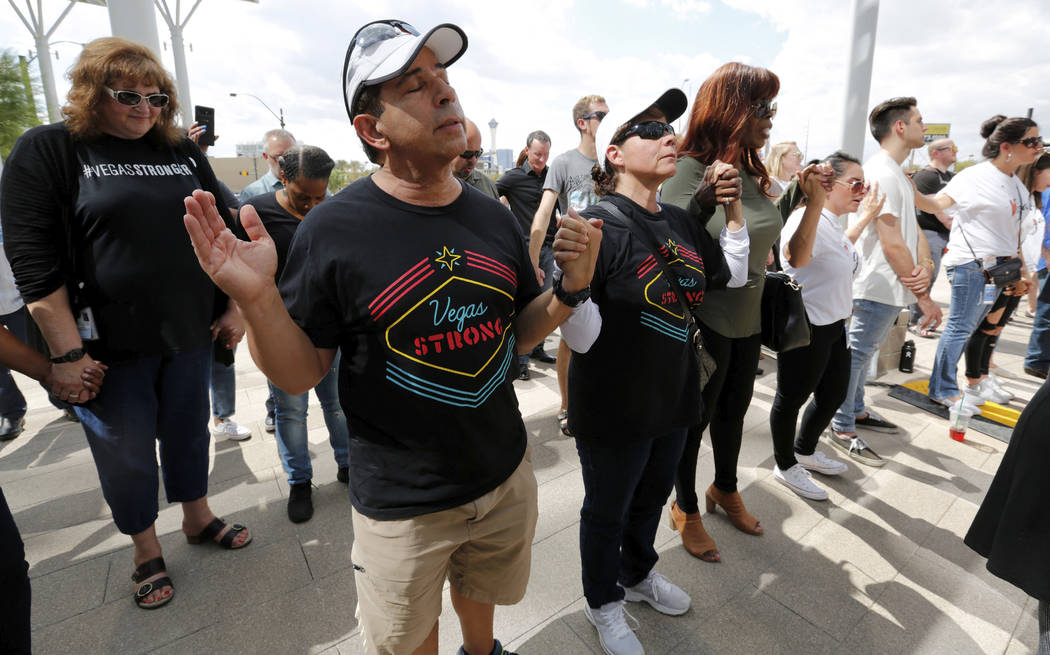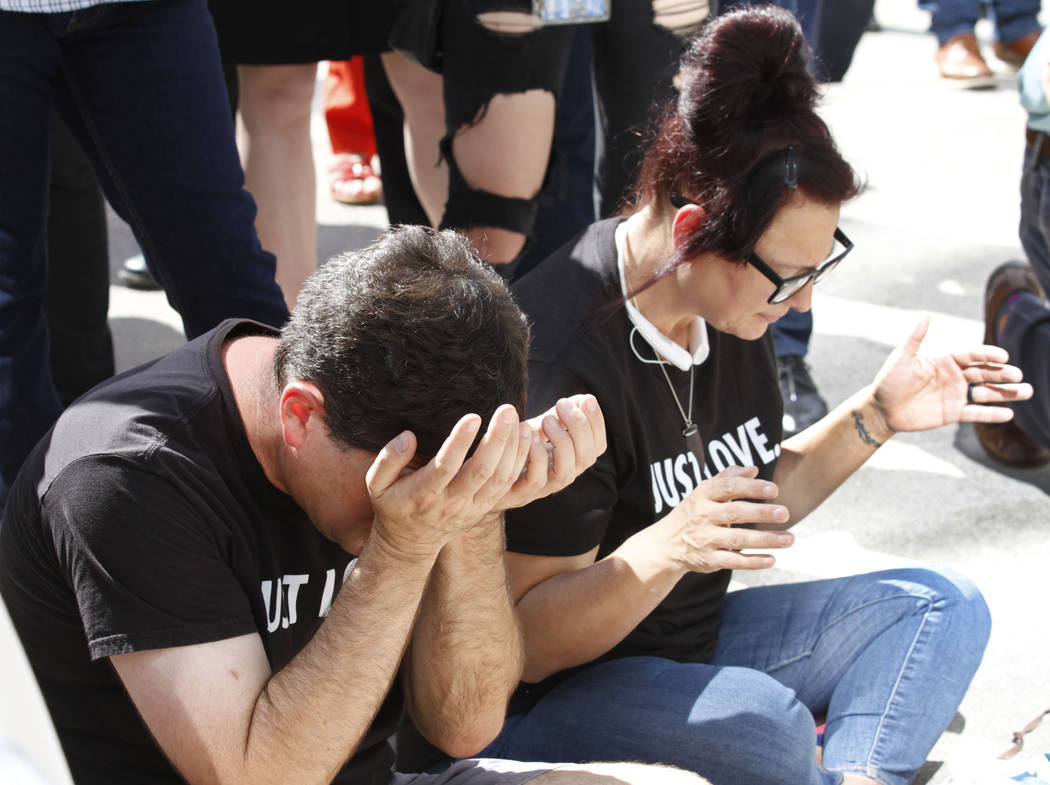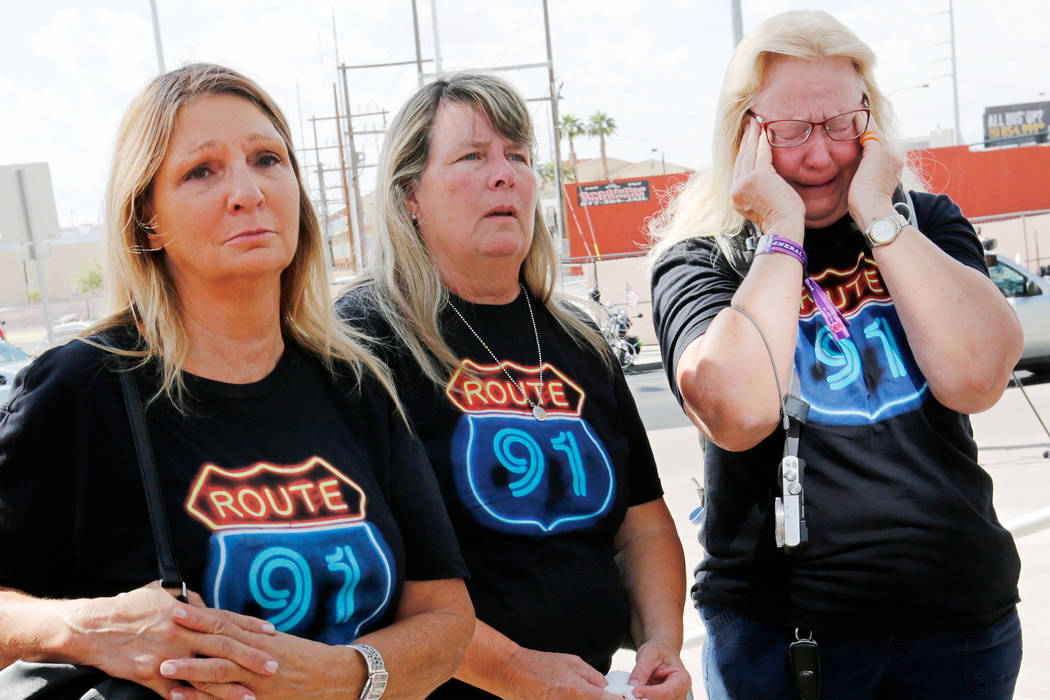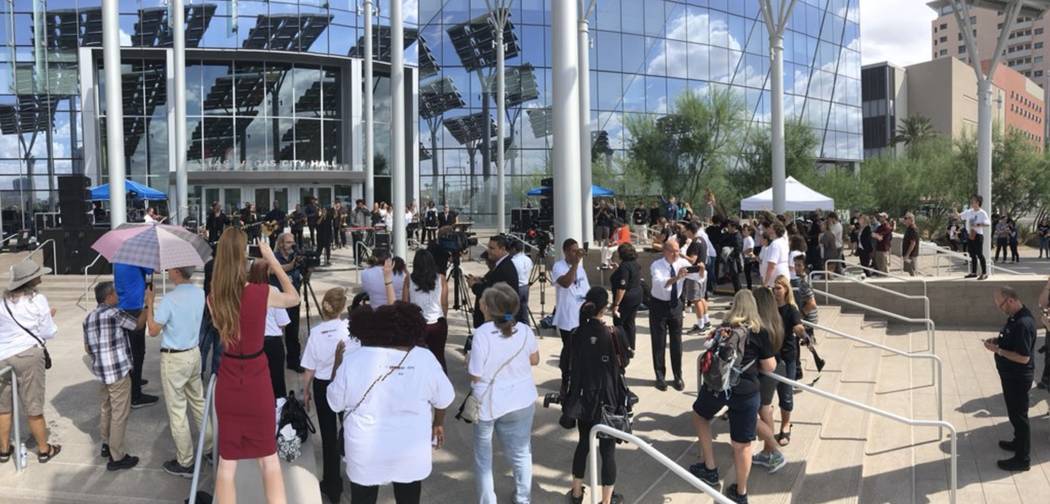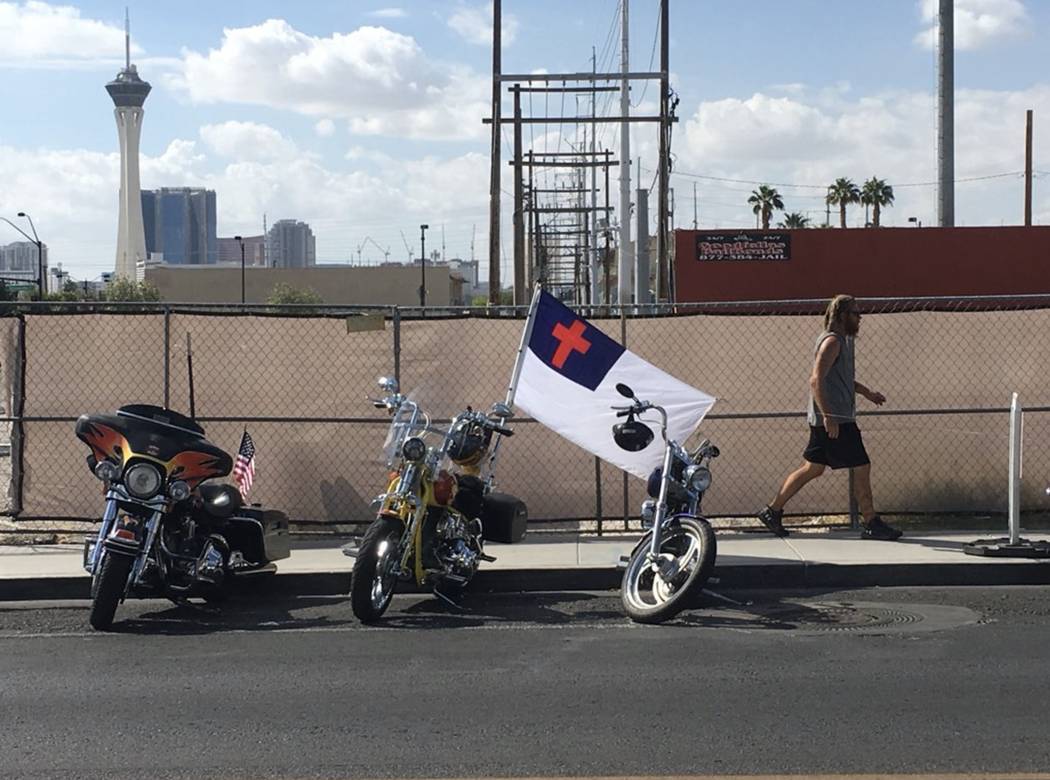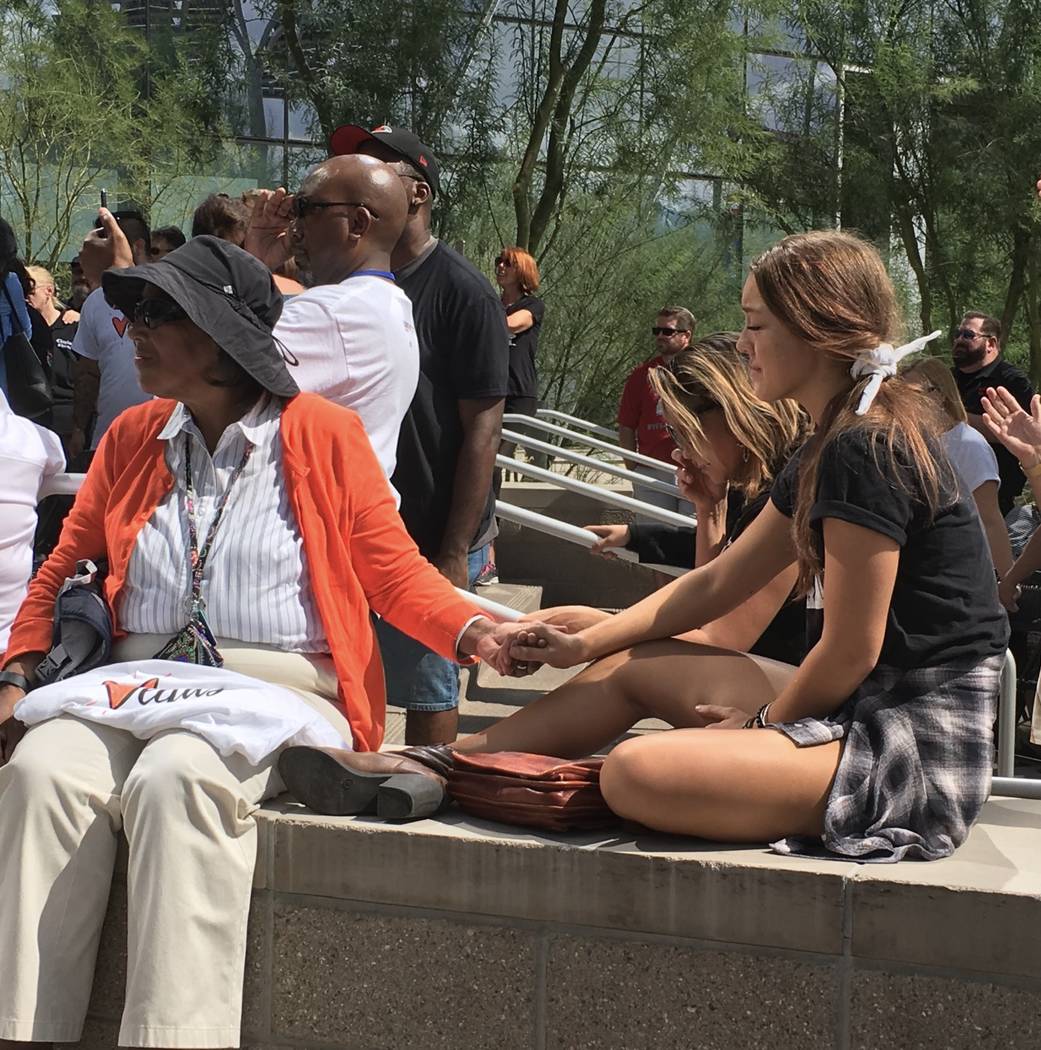 The steps of Las Vegas City Hall became a makeshift church Monday morning as more than 200 people gathered for a prayer vigil dedicated to the men and women killed by the Route 91 Harvest festival shooting a year ago.
More than a half-dozen faith leaders spoke during the 90-minute event hosted by the Mayor's Faith Initiative.
"We have a message to the world that Las Vegas has hope, that Las Vegas is stronger and that we are going to fight for the safety of our wives, our children, our grandchildren and the generations to come," Pastor Troy Martinez said.
Jann Blake, a 59-year-old California resident who survived the shooting, said she drove four hours to Las Vegas on Sunday so she could attend the event and others taking place on Monday.
"We just needed to be here and be a part of this," she said. "It's not really for closure. It's more helping us and helping other people just to know that everyone needs to remember what happened and all the good that came out from all of this."
Between sermons and contemporary worship songs played by an eight-piece band, speakers read the names of the 58 people killed in the shooting. As each name was called, a member of the audience would come stand at the front of the crowd, holding a slip of white paper bearing the victim's name.
Amanda Hopton, 39, said she felt a wave of emotion wash over her when she stood to represent Andrea Castilla, a 28-year-old California resident.
"I will keep this forever, and pray for her family," Hopton said of the paper she held.
Faith leaders used the event as a platform to speak about unity, healing and charity.
"You have to realize it's how you respond to life that you have control over," said Pastor Paul Goulet of International Church of Las Vegas. "It's time to beat our swords into plowshares and work together to build a better future."
The messages moved Debra Steffy, 48, who sat for much of the event with her hands raised in prayer. In front of her was an open Bible covered in orange sticky notes holding hand-written messages like "#VegasLove" and "#VegasHope."
"We've all been affected by it," she said of the shooting. "Everybody in this whole Las Vegas, even around the world. God is the healer. God is the hope."
Parked at the rear of the prayer vigil was a red-and-yellow motorcycle flying a Christian flag. It belonged to the Las Vegas chapter of the One Way Riders, a Christian biker club. President Jim Hazzard and 10 other riders arrived early to watch the entire event.
"It's great to see people from all walks of life, all nationalities, some who believe in Christ and some who don't, lift each other up and encourage each other," Hazzard said. "We all need help in our lives. No one can stand alone."
Contact Michael Scott Davidson at sdavidson@reviewjournal.com or 702-477-3861. Follow @davidsonlvrj on Twitter.