Las Vegas police involved in fatal shooting in south Las Vegas
Updated October 27, 2018 - 1:46 pm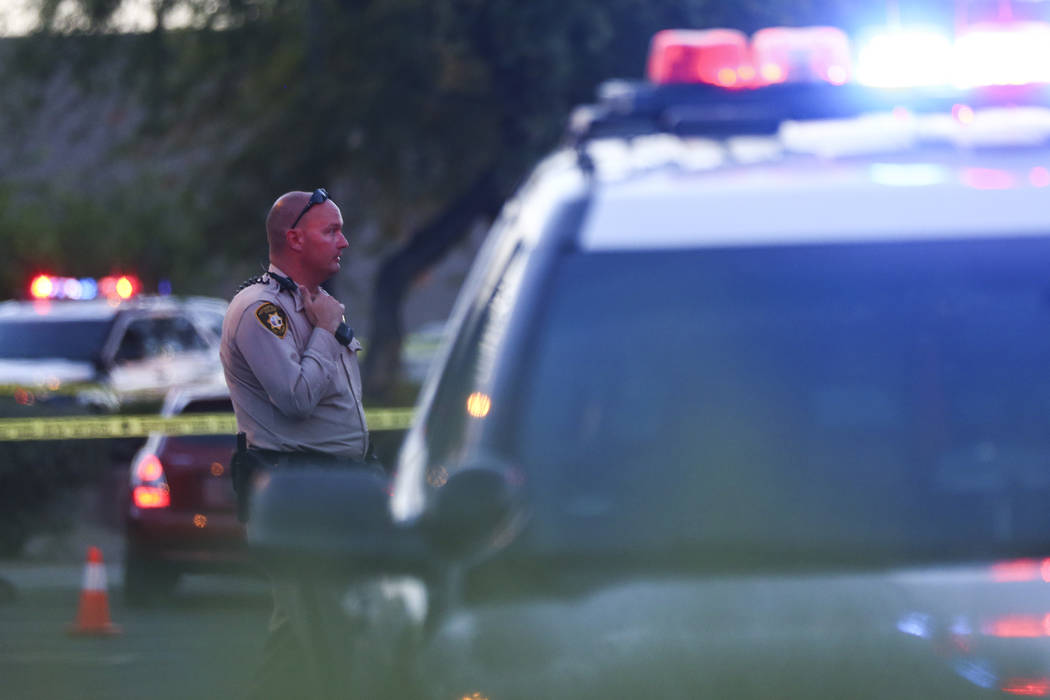 Officers fatally shot a man early Saturday morning who appeared to be carrying a weapon in the south valley, Las Vegas police said.
Around 12:22 a.m. Saturday, police were called to the 5400 block of Floating Flower Avenue, near Warm Springs Road and Decatur Boulevard, by a resident who reported a man walking through the neighborhood holding a tool or "some kind of long stick," Metropolitan Police Department Captain Nichole Splinter said during a press conference at the scene.
When officers arrived in the neighborhood, they found the man nearby in the 5400 block of Tinker Toy Avenue, police said. Splinter said the man "did appear to have a weapon in his hand."
It was unclear what the man was holding Saturday morning.
Police talked with the man for about five minutes, attempting to convince him to put the weapon down. The man then started to "advance against officers," Splinter said.
Two officers fired their weapons and hit the man, she said. He was pronounced dead at the scene.
The man will be identified by the Clark County coroner's office. Metro will release the names of the officers involved in the shooting in 48 hours, and further information will be released in 72 hours.
This is the 21st officer-involved shooting with Metro officers this year, according to records kept by the Review-Journal.
Contact Katelyn Newberg at knewberg@reviewjournal.com or 702-383-0240. Follow @k_newberg on Twitter.