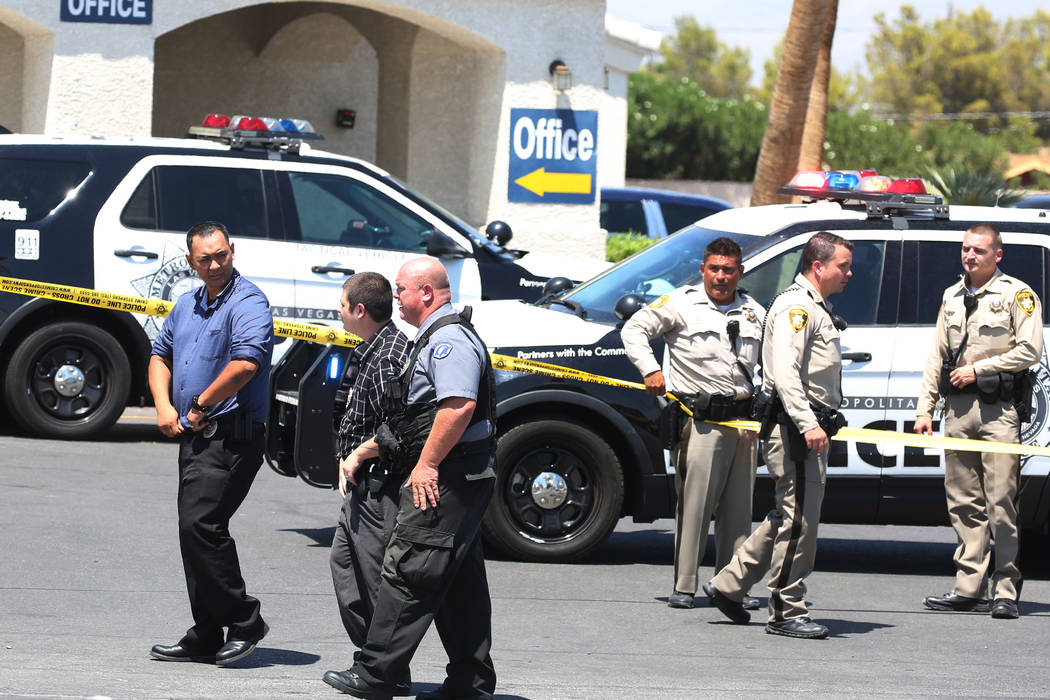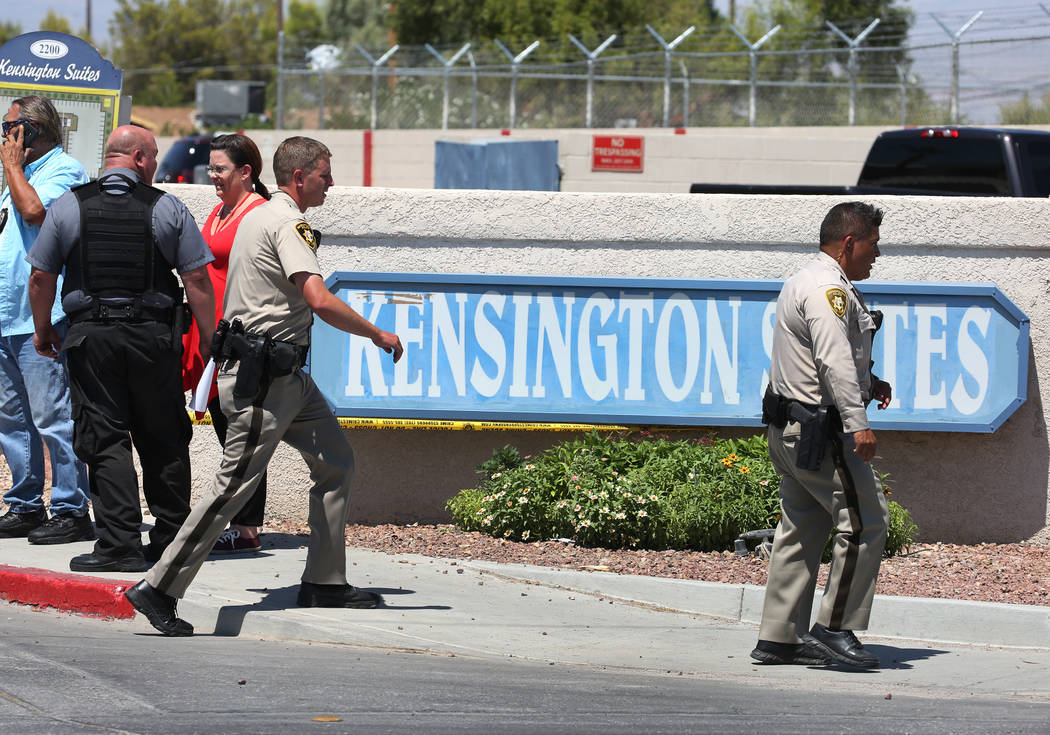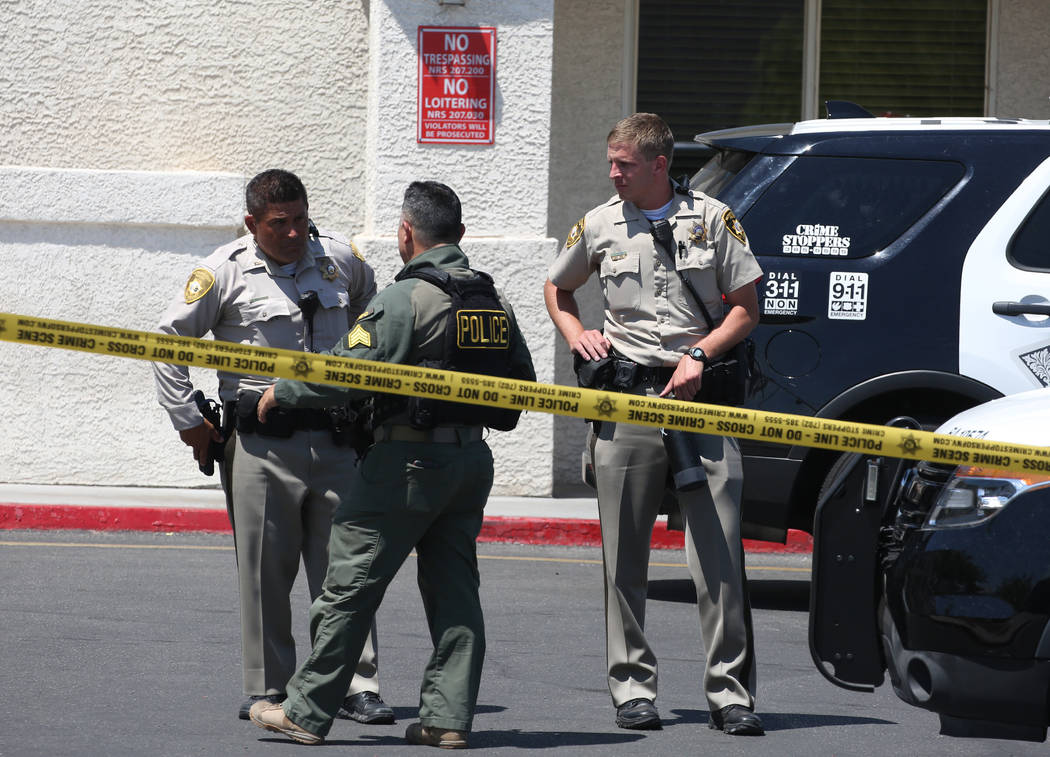 Las Vegas police have named the officer who fired multiple rounds that fatally wounded a knife-wielding man Monday afternoon.
Officer David Stockton, 44, fired two rounds at the man as he moved toward him with a knife outside an apartment on the 2200 block of West Bonanza Road, near North Tonopah Drive. Stockton has been with the Metropolitan Police Department since May 2007.
The man who was shot and killed has not been identified by the Clark County coroner's office.
Officers responded to a call to the man's apartment for a welfare check. One officer struck the man with a Taser after it appeared he was holding a knife behind his back, police said in a news release.
The man began swinging a knife at officers, cutting one on the hand, police said. Another officer then struck him with a Taser again, which also had no effect. When the man moved toward Stockton, the officer shot him, police said.
Police are expected to give more details about the shooting this week.
Contact Blake Apgar at bapgar@reviewjournal.com or 702-387-5298. Follow @blakeapgar on Twitter.