Las Vegas police: Officers fired at suspects who were carrying stolen guns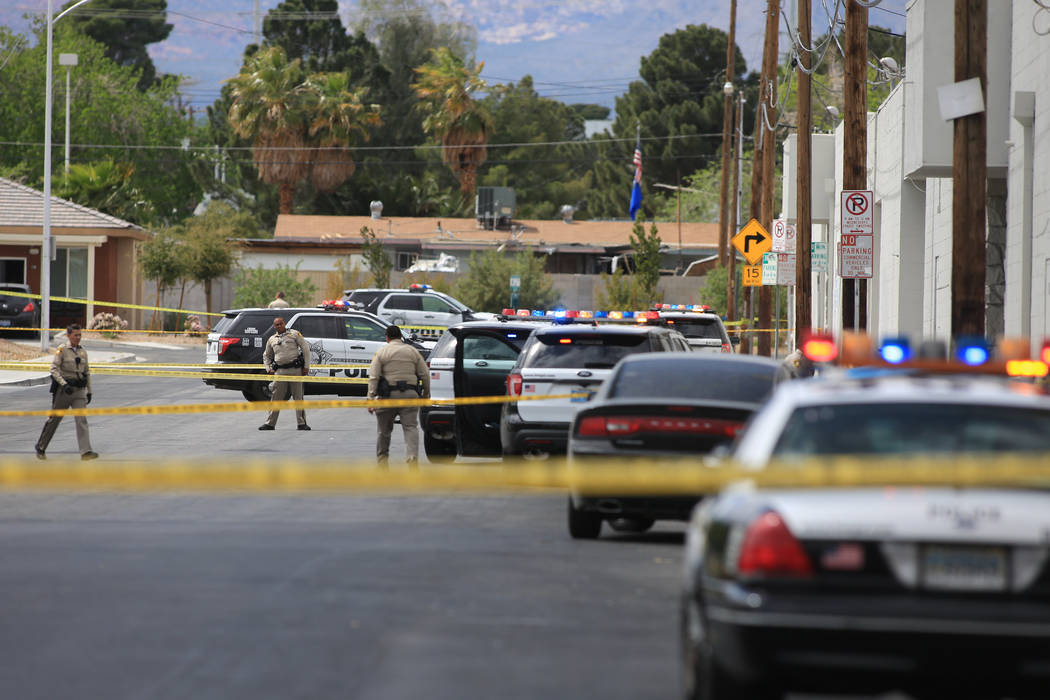 Las Vegas police used lethal force last week against two suspects who were armed with stolen guns, but both suspects survived.
On Monday, Metropolitan Police Department Undersheriff Kevin McMahill briefed reporters on the incidents.
The first occurred about 1 a.m. Thursday. Police have said officer Kevin Dumesic fired one shot at a juvenile burglary suspect who had a shotgun near the 9800 block of River Trader Street, near Mountain's Edge Park.
Dumesic missed, and the teen ran. He was arrested after a neighbor hit him in the head with a baseball bat as he entered the neighbor's yard.
McMahill said the juvenile was treated at an area hospital and is now at the Clark County Juvenile Detention Center. Prosecutors are seeking to have the teen charged as an adult. His name has not been released.
Police said the suspect's shotgun was stolen from a residence just before the shooting. Officers also recovered a handgun, which had been reported stolen, in the yard where the teen was hit with a bat. It is being tested to see if it can be tied to the suspect.
The Police Department was involved in another shooting the following day. On Friday afternoon, officer James Ledogar fired two rounds at a man behind a central valley strip mall.
Police said Ledogar, 53, was flagged down about a man who had caused a disruption in the shopping center near Decatur Boulevard and Washington Avenue. The officer found the man behind the store and shot him twice when he saw the man was holding a gun, police have said.
Marcus Richard Thomas, 35, was arrested on charges of assault of a protected person with a deadly weapon, resisting an officer with a firearm, possessing stolen property, carrying a concealed weapon without a permit, and owning or possessing a gun by a prohibited person.
McMahill said Thomas was recovering Monday at University Medical Center.
Court records show that Thomas is a thrice-convicted felon in Clark County. He was convicted of shooting out of a vehicle and assault with a deadly weapon in 2005, attempted battery in 2009 and attempted assault with a deadly weapon in 2012.
Police said the handgun found at that scene was stolen in Henderson two days prior.
Review-Journal writer Mike Shoro contributed to this report. Contact Wesley Juhl at wjuhl@reviewjournal.com or 702-383-0391. Follow @WesJuhl on Twitter.