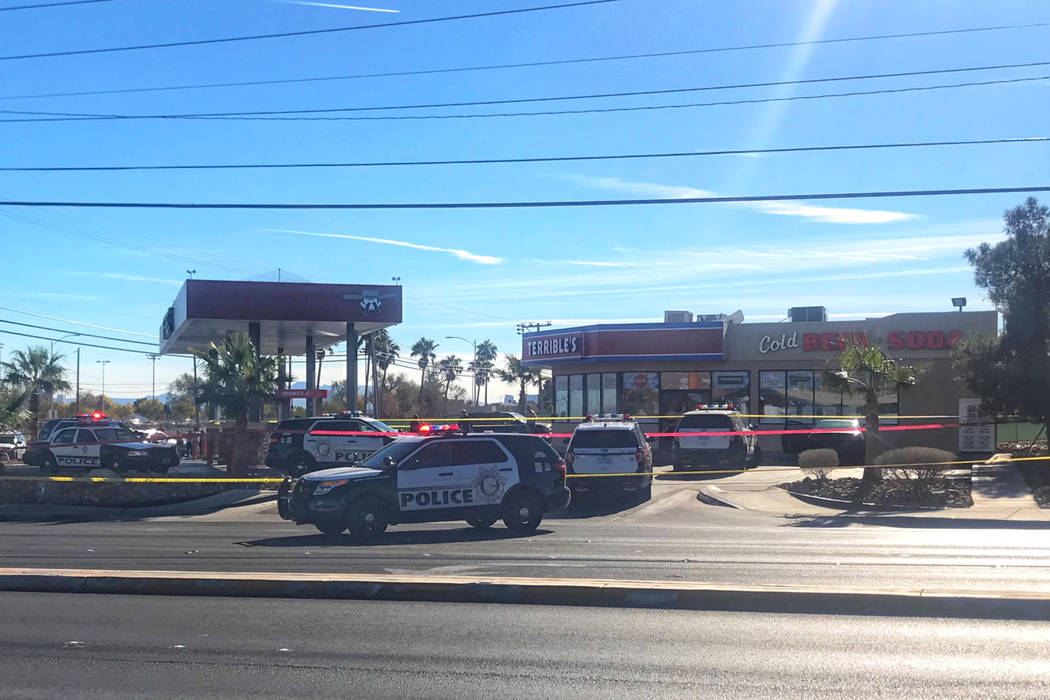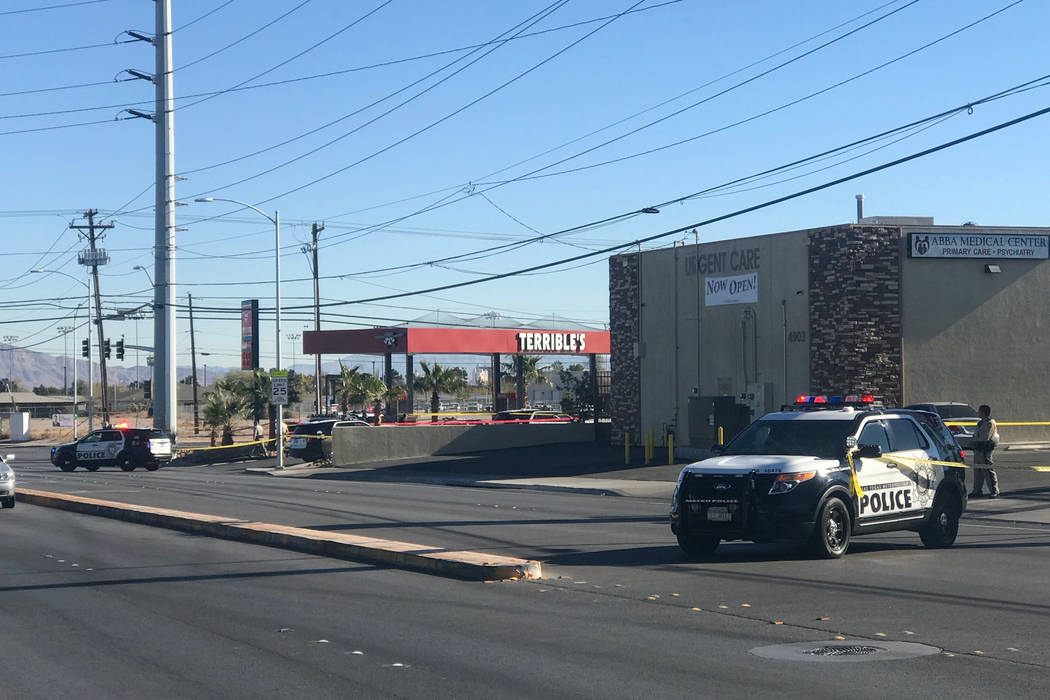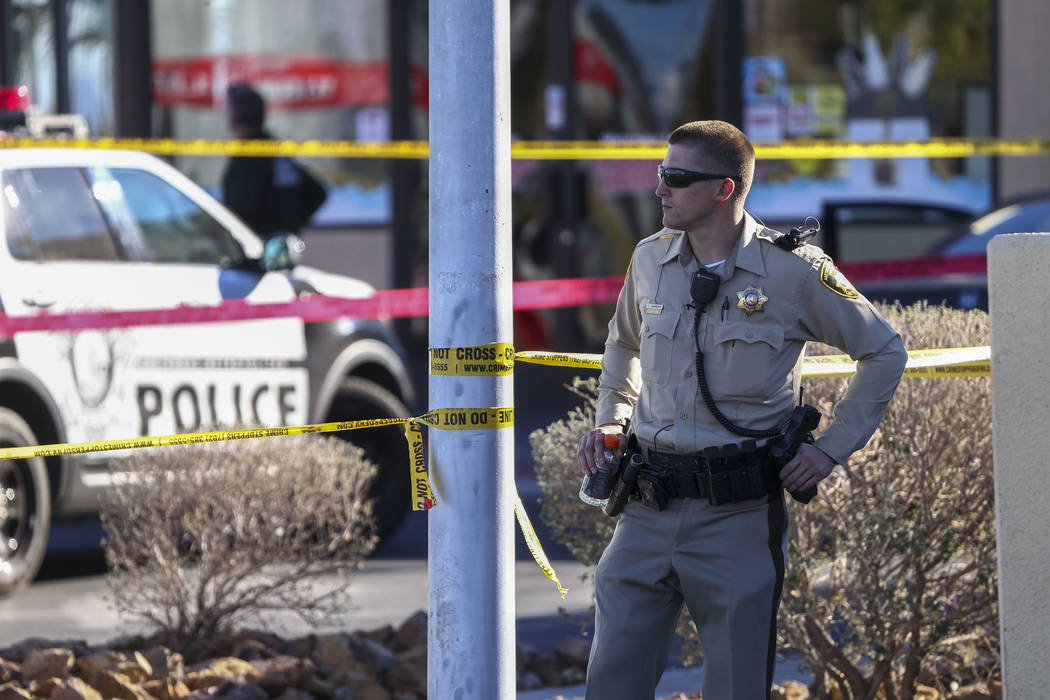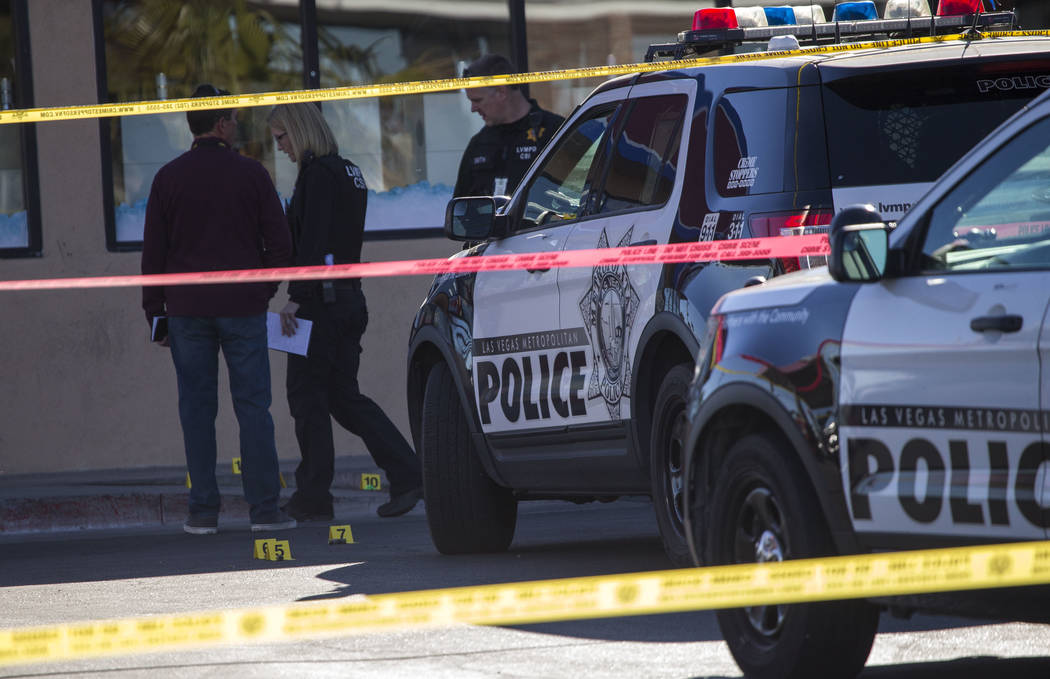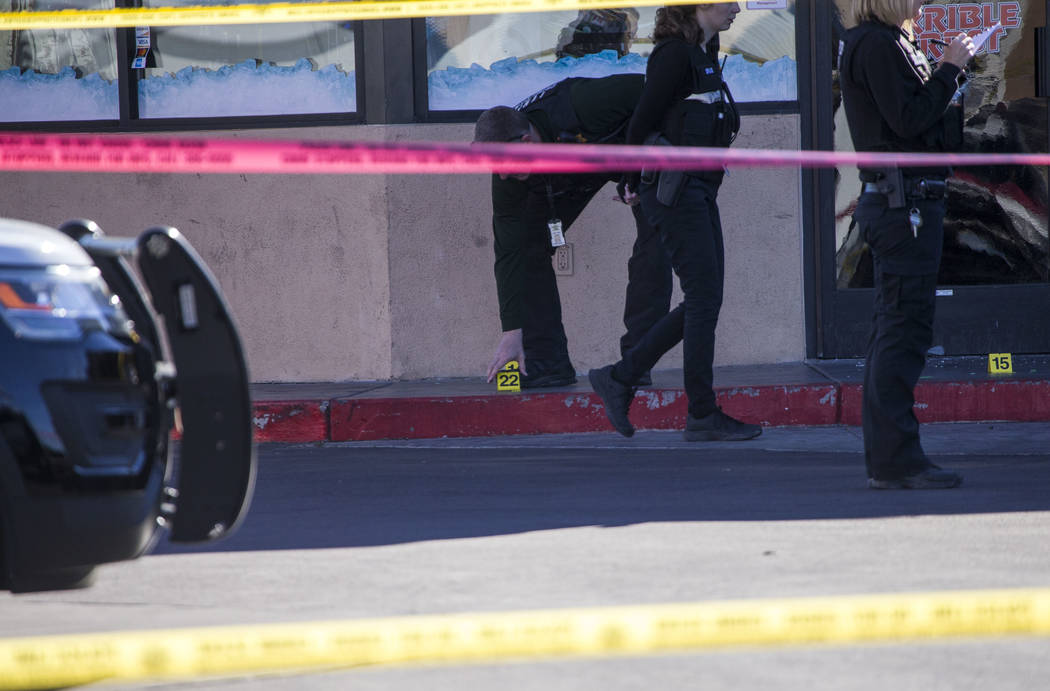 A robbery suspect was shot by police outside a gas station in the central valley Saturday morning, the Metropolitan Police Department said.
In a briefing Saturday afternoon, the Metro said officers were searching for the suspect that had had two attempted robberies in a 3-to-5 mile radius of the Terrible's gas station at 1591 N. Decatur Blvd., near the intersection of Vegas Drive and Decatur Boulevard. At about 10:40 a.m., police noticed his dark green Honda at the gas station.
Police said when they approached the suspect's car, he emerged holding a baseball bat. Officers tried to talk to the suspect and get him to drop it.
"He was extremely agitated, jumping around, zipping his jacket up and refusing officers' commands," Metro Capt. Robert Plummer said.
Police fired beanbags to subdue the suspect, police said, but he was undeterred. The suspect then smashed a door window of the gas station's convenience store with the bat.
Fearing the suspect would hurt someone inside, an officer fired his weapon, hitting the suspect in "the lower extremity," Plummer said.
Plummer did not say how many bullets were fired. Photos of the crime scene show a gaping hole in store's left door and three bullet holes in the right door.
The suspect was taken the University Medical Center and is expected to survive, Plummer said. No officers were hurt in the incident, Plummer added. Decatur had been closed in both directions while police investigated, but has reopened.
The police will make more information available within the next 72 hours, Plummer said.
The shooting marked Metro's 22nd officer-involved shooting this year.
Contact Todd Prince at tprince@reviewjournal.com or 702-383-0386. Follow @toddprincetv on Twitter.