Las Vegas police testing improved bulletproof vests for patrol dogs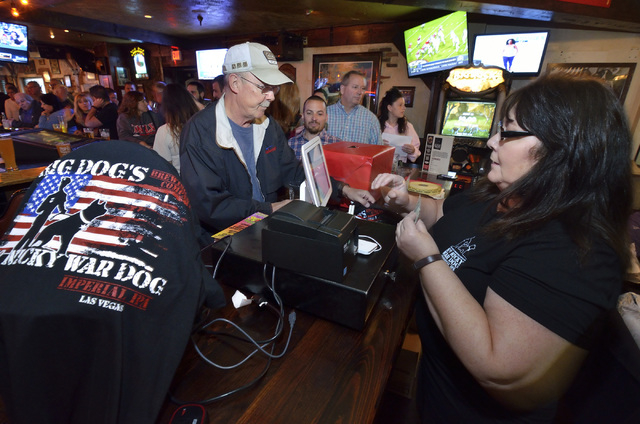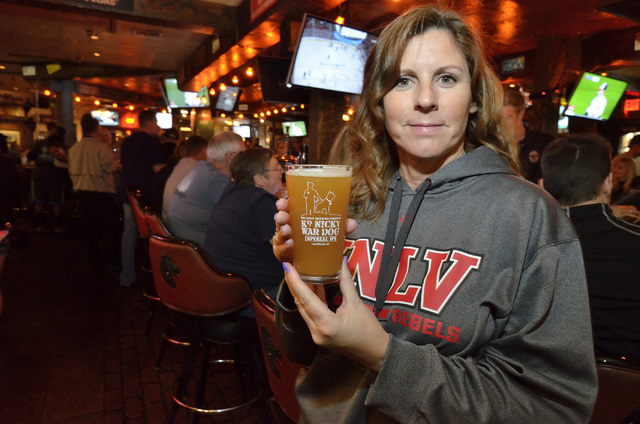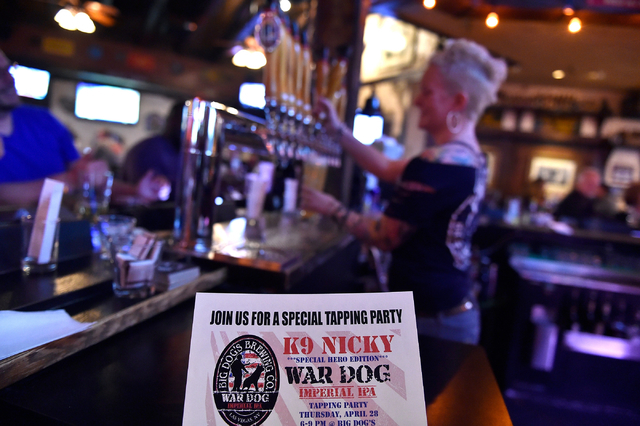 When bullets fly, police dogs face the same deadly danger as their human counterparts. So the Metropolitan Police Department is searching for bulletproof vests to keep them safe.
Nicky, a Metro patrol dog, was shot and killed March 31 by friendly fire during a police shootout with a homicide suspect. The dog's death sparked an outpouring of sympathy and drew donations from the valley and beyond for bulletproof vests for Metro's dogs, said Lt. Jeff Hewes, Metro's K-9 section commander.
The department continues its years-long search for the right vests.
"Those K-9s are not only partners to us, but they're also loved family members," Hewes said at Metro's Southeast Area Command substation on the Strip. "So we're always concerned about their health and well-being."
Metro has tried many vests, but they've been unfit for continued use, Hewes said. Their shape restricted movement, he said, hindering dogs that need to run and jump after suspects. They've also been heavy and hot to wear — a particular hazard for furry officers in Las Vegas' summer heat.
On a day like Thursday, with highs in the low 90s, a vest-clad, suspect-searching police dog might last only 10 minutes before needing a rest and cool-down, Hewes said.
"Bad guys don't care that it's 100-some degrees out, so they'll run regardless," Hewes said.
Hewes said Metro is testing several models, made from Kevlar and other materials, for its 19 patrol dogs from vendors nationwide. On Thursday, Hewes showed two models, one khaki, one black, each weighing about 5 pounds and measuring about 2 feet long by 1 foot tall.
Bulletproof police dog vests cost $700 to $2,000 each, Hewes said. He said Metro and the nonprofit Friends for the Las Vegas Police Department K-9s have received more than $4,000 for the vests so far and are adding donations daily.
"I'll do anything to increase the safety of those dogs. We'll continue to try out various vests," he said. "Money is not … the problem for us now. It's just finding that vest that's going to keep the dogs safe. I have no doubt that if I found that perfect vest that Metro will make it happen and get us that vest that we need."
Contact Matthew Crowley at mcrowley@reviewjournal.com. Follow @copyjockey on Twitter.