Las Vegas shooting survivors getting $16.7M in federal aid
Updated November 30, 2018 - 10:14 am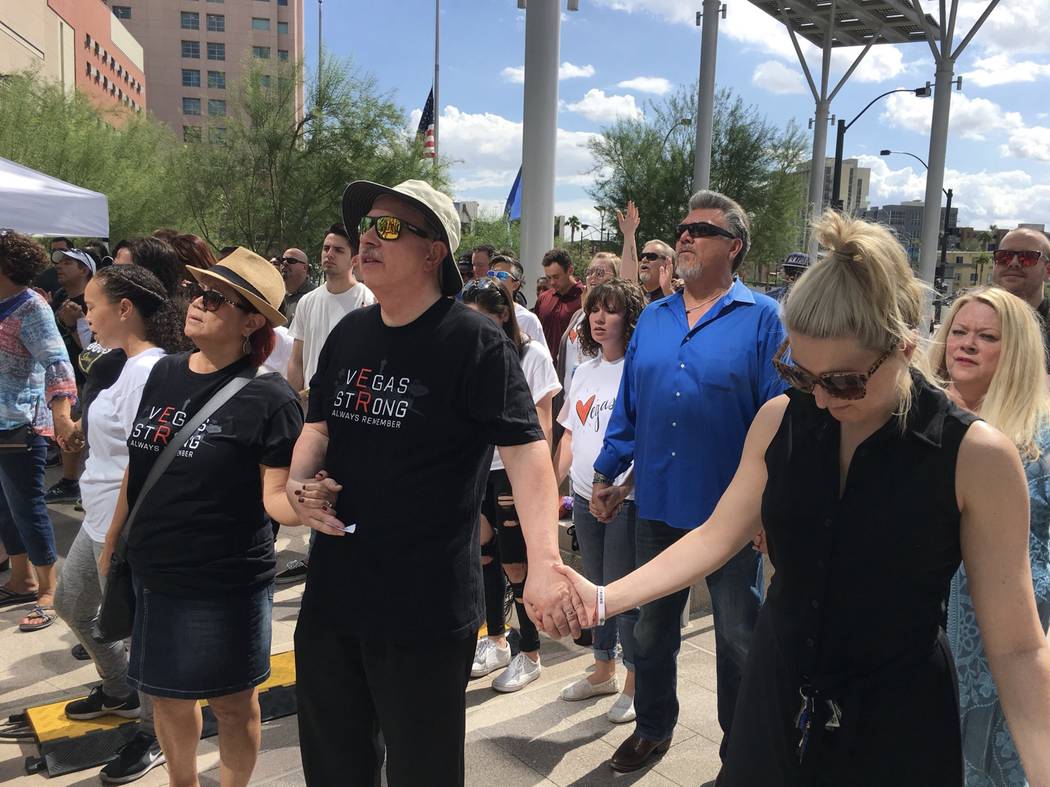 The Justice Department will award more than $16.7 million to assist survivors of the Oct. 1, 2017, shooting in Las Vegas and first responders.
Acting Attorney General Matthew Whitaker announced the funding in a speech to state, local and federal law enforcement Friday morning in Cincinnati. The Office of Justice Programs' Office for Victims of Crime will award the money to aid survivors of the mass shooting at the Route 91 Harvest festival, which left 58 concertgoers dead. Hundreds more were injured.
The money will come from the Office for Victims of Crime's Antiterrorism and Emergency Assistance Program, the Justice Department said. It will be used to assist survivors, including those who bought tickets to the festival, concert staff, vendors, witnesses, law enforcement and other first responders.
It also will be used to help close family members, medical personnel, coroner's staff, taxi drivers and others who helped concert attendees, the department said.
The grant is expected to defray the costs of counseling and therapy, vocational rehabilitation and trauma recovery for survivors and first responders. The money also is meant to help with legal aid and to supplement money spent by the Nevada victim compensation program.
The department did not say how the money will be split.
Rep. Dina Titus, D-Nev., who joined other Nevada delegation members in urging the grant, said it will provide reimbursement to Clark County and agencies that responded to the tragedy with victim-related assistance. The grant will also fund the Vegas Strong Resiliency Center, victim and first responder support services, and the State VOCA Compensation Program for Route 91 Victim claims.
"Survivors, victims, their families, and first responders who put themselves at risk to save lives all need support, and I thank the DOJ for approving this request and helping Nevada meet their needs," Titus said in a statement Friday.
In June, the Justice Department awarded more than $2 million to help first responders after the Las Vegas attack. Earlier in November the department announced an $8.7 million grant to provide multi-disciplinary, scenario-based active shooter training to first responders across the U.S., the department said.
The Office for Victims of Crime awards funding after local and state authorities submit a request and determine the costs associated with responding to mass violence or domestic terrorism, the department said.
Contact Katelyn Newberg at knewberg@reviewjournal.com or 702-383-0240. Follow @k_newberg on Twitter.