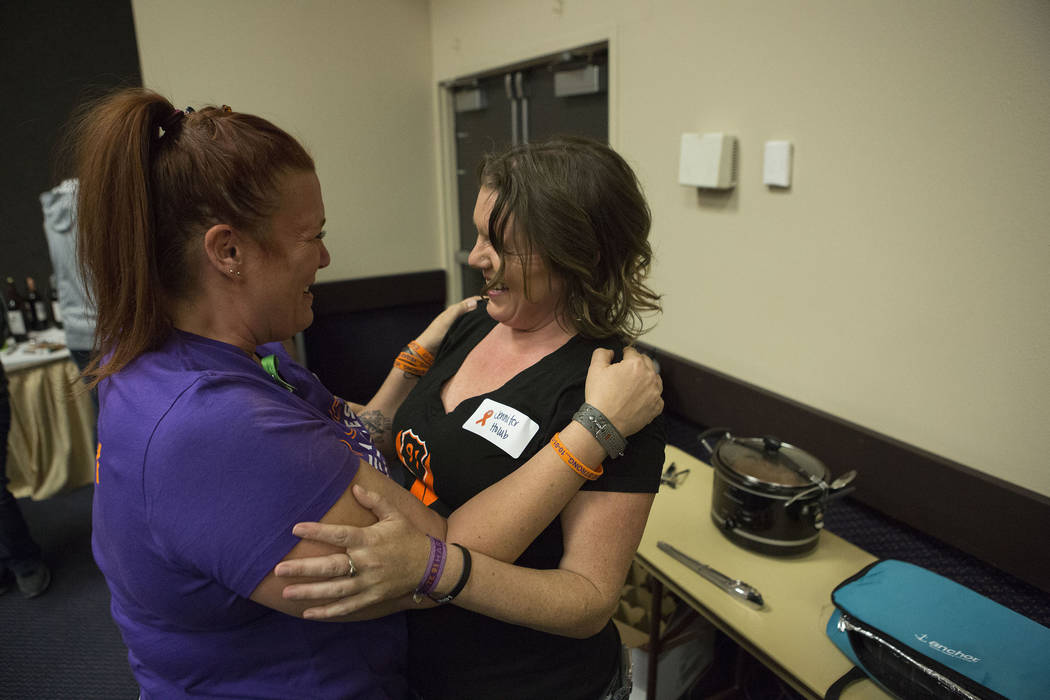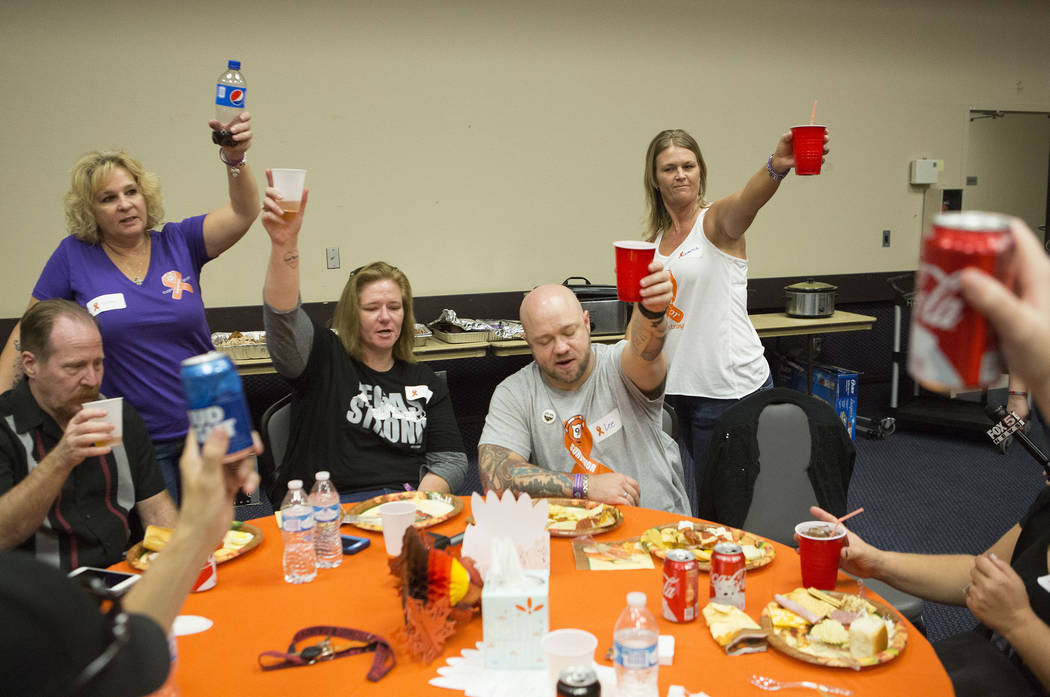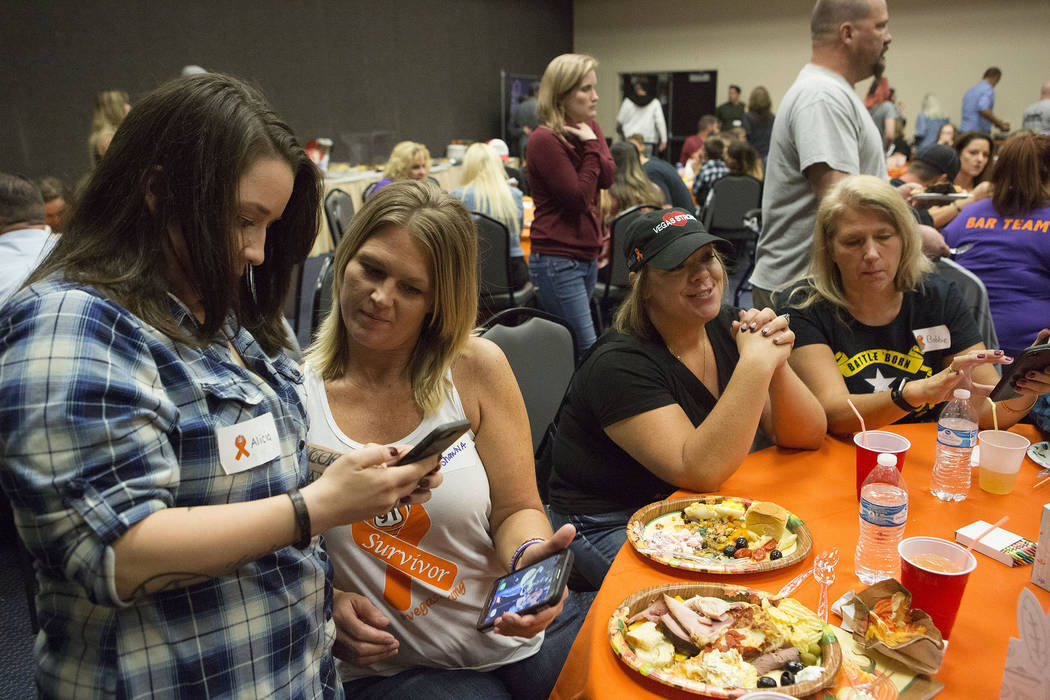 The family of more than 120 barely knew each other on Sept. 30.
But on Saturday, they shared laughter, sorrow, experiences and turkey at a Thanksgiving potluck dinner in Henderson.
Route 91 Harvest festival concert attendees came together at the Henderson Convention Center to celebrate the first major holiday since the Oct. 1 mass shooting they escaped. Since that day, dozens of shooting survivors have bonded in their shared experiences, creating what many call their "Route 91 family."
Saturday's dinner was one of many get-togethers survivors have planned to help heal with the people who best understand their experiences: one another.
"For a lot of people, this was eight weeks ago and it's the farthest thing on their mind," said organizer Shawna Bartlett, a shooting survivor. "For us, this just happened yesterday."
Many survivors attending the dinner had connected through social media over the past weeks but were meeting for the first time. Several recognized one another from across the room, shrieked and embraced.
Heather Gooze, who was tending bar inside the festival and held shooting victim Jordan McIldoon's hand as he died, hugged Jennifer Holub and they laughed like old friends.
"It's so nice to meet you in person," Gooze said.
Gooze said she helped carry McIldoon's body on a ladder at the festival grounds and felt his grip on her hand loosen. She stayed with his body for more than four hours at the concert grounds and spoke with his family and friends over the phone. She wrote his name on his clothes to make him more easily identifiable.
"I was Jordan's connection to his family," she said. A "Route 91 Bar Team" tattoo donned her left wrist. "I promised them that I wouldn't leave (him) and make sure that everybody knew who he was."
Like others at the event, she wants the shooting and the 58 people killed to remain in the public's consciousness.
"People have forgotten a little bit about it," Gooze said, "and yet we live it every day."
Her friend, Caitlin Brunner, was working with her the night of the shooting. Wearing the festival wristband she's worn all but maybe two days since the shooting, she recalled hiding next to an ATM with bullets flying overhead.
Brunner, who has attended a few survivors' events, said they demonstrate the strength of people put in a situation they never asked to experience.
"Being a part of it makes me very happy, but at the same time it's not something that I would ever wish on my worst enemy," she said of the survivors' close-knit community.
Bartlett said she was acquainted with only two of the dinner attendees before the shooting. On Saturday, she said she knew all but 15 or 20 of them.
Organizer Stacie Armentrout said more than 120 people signed up for the dinner. She said it was important to her that shooting survivors had a way to celebrate a holiday with family.
"This is my family," said Armentrout, tearing up as she surveyed the crowd of survivors waiting for dinner to be served. "This is my family."
Contact Mike Shoro at mshoro@reviewjournal.com or 702-387-5290. Follow @mike_shoro on Twitter.