Las Vegas shooting victims: Frank and Autumn Bignami, California
October 2, 2017 - 9:00 pm
Updated October 3, 2017 - 10:21 pm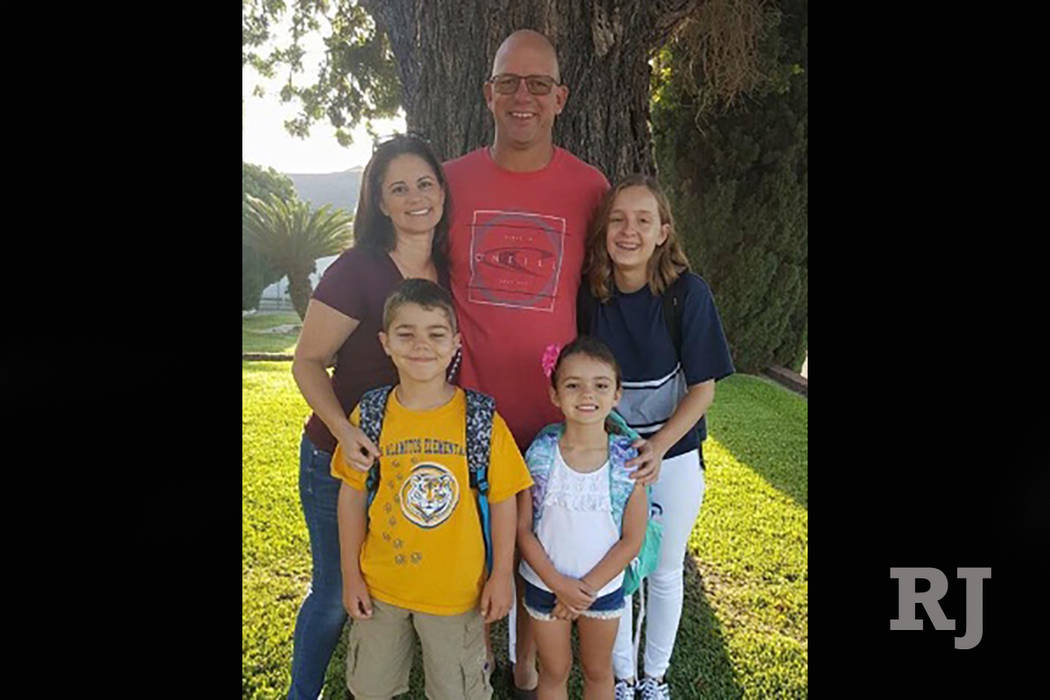 Paramount High School teachers Frank and Autumn Bignami of California are two of the 527 victims injured in the worst mass shooting in U.S. history.
Frank is the head baseball coach and physical education teacher at the high school, a family friend told the Review-Journal on Monday. She said he was shot in his wrist in the deadly attack on the Route 91 Harvest music festival Sunday night in Las Vegas.
Autumn is the Associated Student Body advisor. She was shot in the back and face and suffered injuries to the lungs and liver, the family friend said. She had surgery and is able to talk, but doctors have been unable to stop bleeding of the jaw, according to the couple's GoFundMe page.
"We are living in difficult times, where large violent acts have become much more prevalent," Paramount School District Superintendent Dr. Ruth Perez wrote in a statement. "While we stand together to support our PHS teacher, other members of our Paramount community may also know people who attended the concert and who may be witnesses or a victims. Please know that we are all working together to ensure our students and families are safe and to provide the emotional support needed to get us all through this moment."
The couple has three children.
Plenty of messages from friends, family and former students came pouring into the couple's GoFundMe page.
"These people are so loving and passionate about changing the world through our youth," wrote a former student, Christina Huerta. "They have mentored me through my 4 years at paramount high. I love them dearly and I hope and pray for their fast recovery."
Contact Sandy Lopez at slopez@reviewjournal.com or 702-383-4686. Follow @JournalismSandy on Twitter.