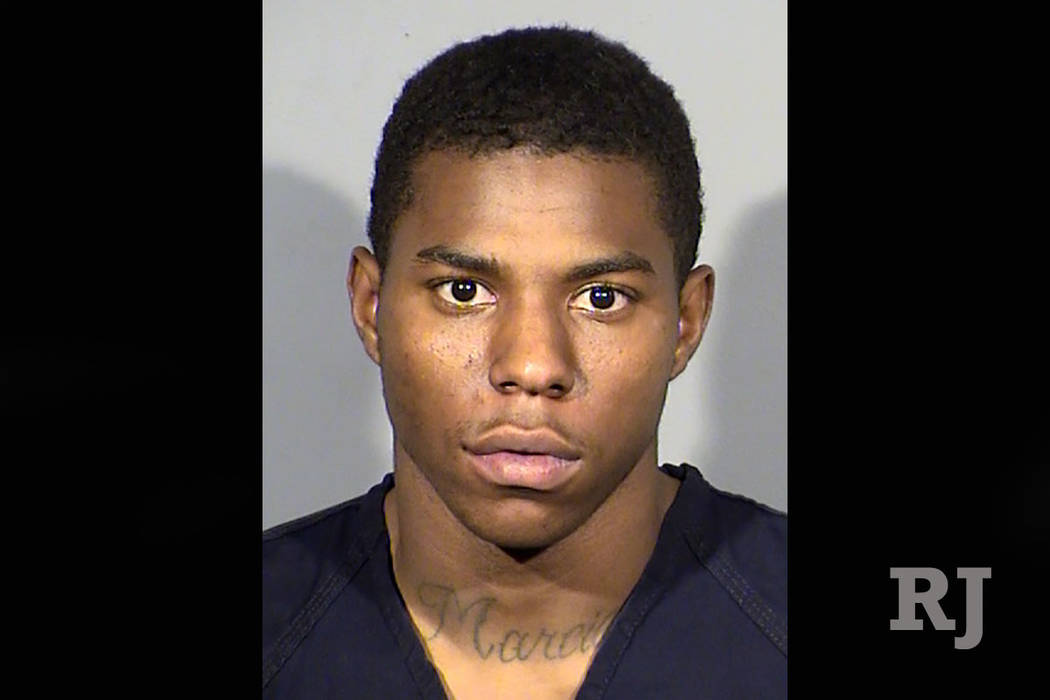 Las Vegas police last week arrested another teen in the March 2017 slaying of woman during a purported drug deal.
Latrell Stanley, 19, now faces multiple charges in the death of 19-year-old Alyssa Sayago — including murder, first-degree kidnapping, robbery and conspiracy. He was arrested Jan. 18 and is being held without bail at the Clark County Detention Center.
Sayago was found March 13 with a gunshot wound to her head in the backyard of a vacant northwest valley house. Police said Sayago was lured to an abandoned home for what she believed was a marijuana deal.
Stanley's arrest came after investigators found latent prints at the crime scene that belonged to the teen, his arrest warrant shows. Police said Stanley also matched witness descriptions of a suspect who fled the scene.
Weeks after the killing, police arrested Daelin Wagner, now 19, and Khari James, now 18, in the killing. According to police records, investigators believe Wagner coordinated the robbery attempt that later turned deadly.
Wagner's attorney has said Wagner didn't know a robbery had been planned.
Shortly after their arrest, police arrested 19-year-old Tracena Denay Brown on suspicion of driving the getaway car in the crime. Her charges of murder, robbery and conspiracy were dismissed in October, court records show.
Last month, District Judge Eric Johnson tossed murder and conspiracy charges for Wagner, citing a lack of evidence. A week later, Wagner was indicted on charges of murder, robbery, conspiracy and kidnapping. James was also indicted on the same charges.
Contact Blake Apgar at bapgar@reviewjournal.com or 702-387-5298. Follow @blakeapgar on Twitter.