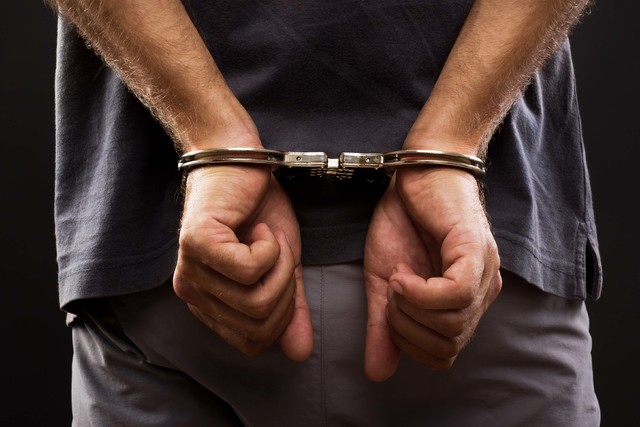 A man was arrested for shooting at two police officers in North Las Vegas on Saturday night.
Nathaniel Tolliver, an ex-felon who had recently gotten out of prison for robbery, told police he knew he wasn't allowed to possess firearms, according to an arrest report obtained by the Las Vegas Review-Journal.
Officers tried to stop his vehicle when they saw it was over the marked stop line at the North Decatur Boulevard and Lone Mountain Road intersection. Tolliver told police he became nervous when he saw the officers because he knew he was not supposed to have a gun.
He allegedly drove off and used a black Berretta 9-mm handgun to shoot at officers through a window, police say.
Tolliver parked the car and walked to a nearby bus stop, where he pretended to wait for the bus and gave an officer a false statement about the shooting he had just been involved in, the arrest report said.
Contact Bianca Cseke at bcseke@reviewjournal.com or 702-383-0381. Follow @biancacseke1 on Twitter.