Man arrested in connection to shooting that injured 3 people
September 16, 2018 - 10:06 am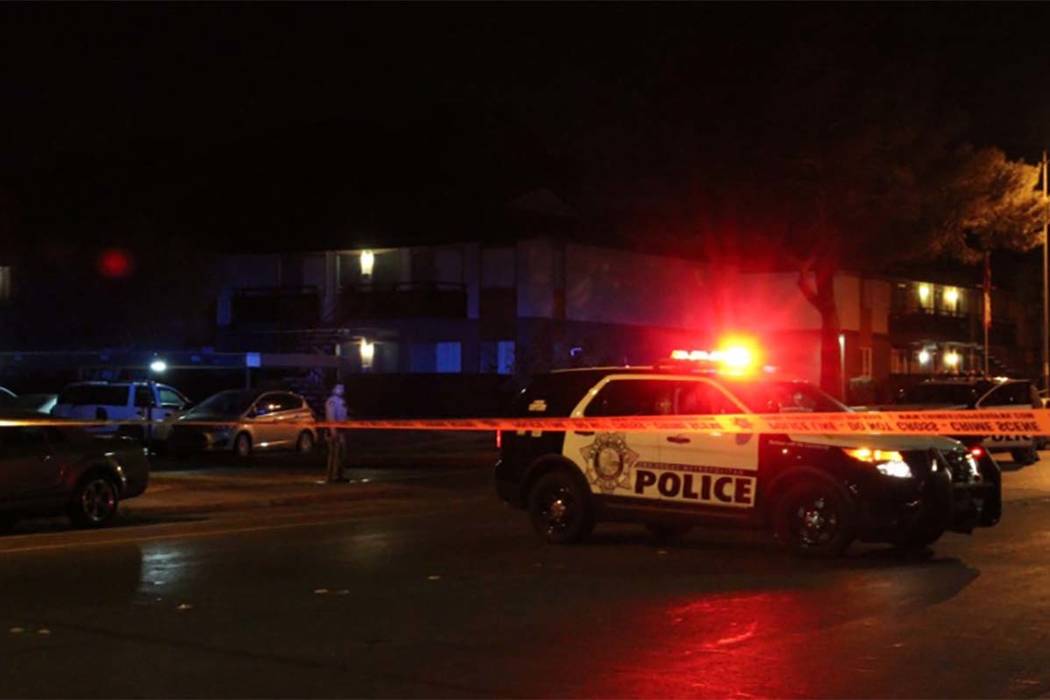 Las Vegas police have made an arrest in the Sept. 7 shooting that wounded three people at a central valley apartment complex.
Luis Becerra, 18, was booked into the Clark County Detention Center about 7 p.m. Saturday, according to arrest logs released by the Las Vegas Metropolitan Police Department.
A woman called police just after 2:30 a.m. Sept. 7 to report that she had been shot in an apartment complex on Pennwood Avenue, near Arville Street, Metro spokeswoman Laura Meltzer said the day of the shooting. When officers arrived, they found her and one other person suffering from gunshot wounds.
The two wounded people were taken to University Medical Center, where a third person involved in the incident walked in later with at least one gunshot wound, Meltzer said.
Meltzer did not know their conditions Sept. 7. UMC was not immediately available for comment Sunday.
Becerra faces charges of attempted murder with a deadly weapon and conspiracy to commit robbery, according to CCDC inmate records. He is being held at CCDC without bail.
Contact Kimber Laux at klaux@reviewjournal.com. Follow @lauxkimber on Twitter.