Man charged with attempted murder in North Las Vegas shooting
September 21, 2017 - 6:30 pm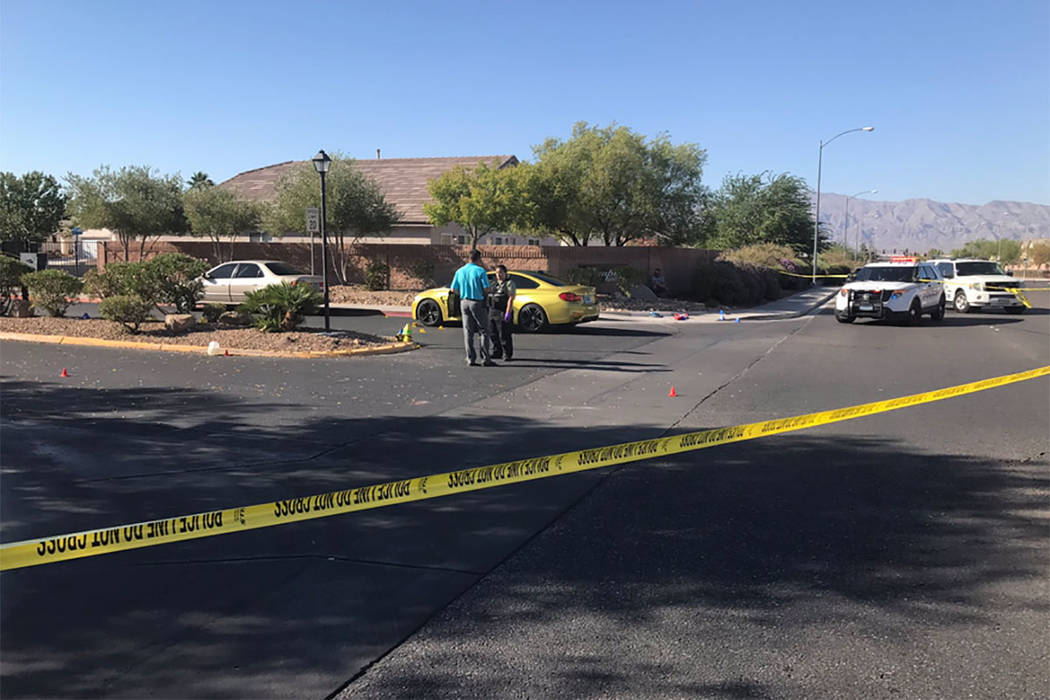 North Las Vegas police have accused an 18-year-old man of attempted murder in a road rage-related shooting, according to a release.
Officers received a call of a crash about 1:50 p.m. Wednesday at Cheyenne Avenue and Martin Luther King Boulevard, North Las Vegas Police Department spokesman Aaron Patty said.
A four-door Honda sedan rear-ended a BMW coupe in the eastbound lanes of Cheyenne, police said. A release identified the BMW driver as David Rosengrant-Munoz, 18, and said Rosengrant-Munoz got out of his car and "made advances toward the Honda with a firearm in his hand in a threatening manner."
Fearing for his life, police said, the 24-year-old Honda driver took off from the crash scene. The release said Rosengrant-Munoz tailed the Honda to the intersection of Colton Avenue and Revere Street, where the two men got out of their cars and shot at each other.
Rosengrant-Munoz was shot multiple times. Patty said he was taken to University Medical Center and expected to survive.
The 24-year-old Honda driver wasn't hurt.
Police booked Rosengrant-Munoz in absentia into Clark County Detention Center on counts of attempted murder, attempted robbery and assault, all with a deadly weapon.
Contact Mike Shoro at mshoro@reviewjournal.com or 702-387-5290. Follow @mike_shoro on Twitter.