Man charged with attempted murder, sexual assault on 80-year-old woman in Las Vegas
Updated July 5, 2018 - 9:55 pm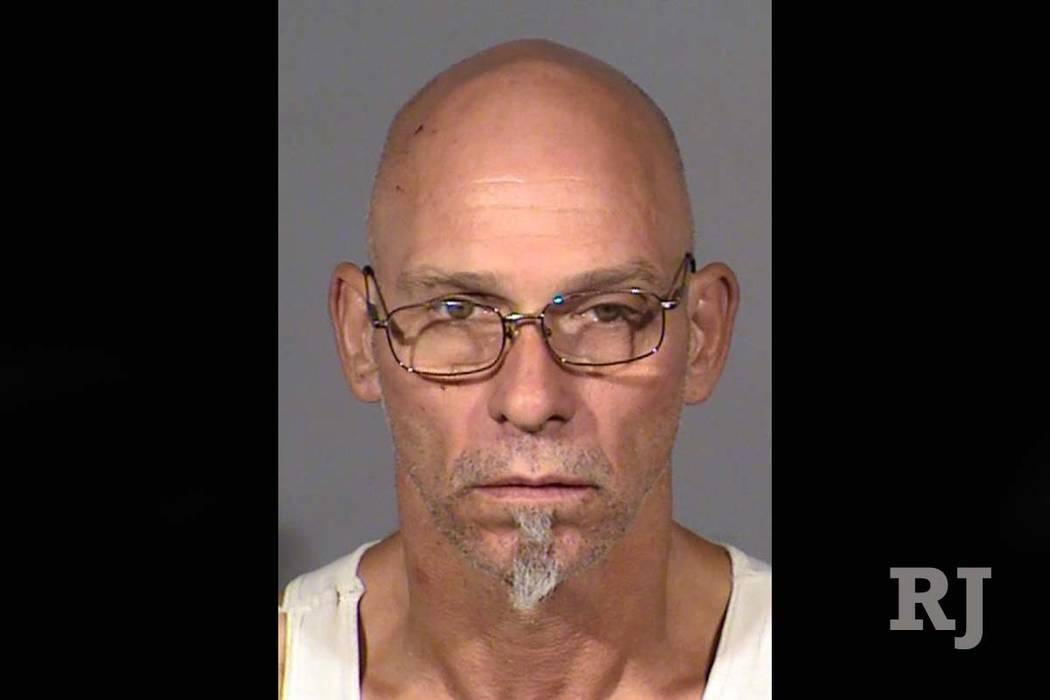 The man who ransacked an 80-year-old woman's house was halfway out the door when he turned around and pointed her gun right at her forehead — right between her eyes — and pulled the trigger.
The woman, Shevaun, said she must have jerked her head at the last minute, surviving the gunshot wound to her head. She said she lay on the ground as her assailant walked out of her front door Sunday morning with many of her valuables, including a silver bracelet, a strand of 84 pearls and her favorite Navajo bracelet.
He re-entered the home as if he forgot something, but Shevaun continued to lie on the floor until he left.
"I wasn't scared," the former antiques dealer said during a Thursday night phone interview. "I just kept thinking I don't wanna die this way. I can't die this way."
Shevaun, who asked not to give her last name over safety concerns, said she was beaten, shot and nearly raped Sunday morning inside of her home on the 1400 block of Francis Avenue, near Maryland Parkway and Charleston Boulevard. While the gunshot wound and the bruises on her face, neck and arms will take a while to heal, she has been released from the hospital.
But she hasn't returned to her house since the encounter, which began when she woke up about 8 a.m. Sunday to the sound of her dishes rattling. She spotted a man wearing nothing but a baseball cap at her front door.
"What are you doing?" Shevaun recalled asking the man.
"I'm gonna rape you," she said he replied.
Over the next hour, the man slapped her across the face, tried to sexually assault her, ransacked her home of 20 years and eventually shot her with her own gun.
Shevaun had grabbed the .25-caliber antique handgun from underneath her couch during the home invasion, but the man spotted it and wrestled it away from her.
"He told me, 'I'm gonna have to kill you,'" she said. "I said, 'Come on, you don't have to do that.'"
The gun, a gift from her father to her mother was given to her in 1994. She said she had never fired the gun, thought to have been a 1948 model.
Her attacker didn't use the gun until he was about to leave the house. She thought he was going to leave, but as he turned around, he fired at her.
Shevaun called 911 after he left for good, about 9 a.m.
"I think he was sure he killed me."
The man tried to use her pickup truck as a getaway but the battery was dead, so he took off on foot, she recalled.
Shevaun remembered he had a tattoo of a woman on his arm, and she used the tattoo description to help police identify a suspect. She credited the detectives who investigated her case for working long, hard hours to identify a suspect.
On Monday, Las Vegas police arrested Herbert Scott Rogers, 53, as a suspect in the attack and arrested him on several charges.
Prosecutors charged Rogers on Thursday with attempted murder, sexual assault, battery, kidnapping, burglary and robbery, all with a deadly weapon. He remained in Clark County Detention Center on $1 million bail.
Metropolitan Police Department Capt. Laz Chavez said at a Thursday briefing that it wasn't clear whether Shevaun's house was targeted.
"This was obviously a very terrible crime on some of our most vulnerable," said Chavez, who oversees Metro's Downtown Area Command.
Rogers is a registered sex offender, records show. He was convicted of attempted lewdness with a minor in 2002 and was ordered to have lifetime supervision.
He pleaded guilty to a sex offender registration violation in 2007, and to attempted prohibited act by a sex offender in 2013, documents show.Contact Mike Shoro at mshoro@reviewjournal.com or 702-387-5290. Follow @mike_shoro on Twitter.