Man hit 2 North Las Vegas officers with truck before fatal shooting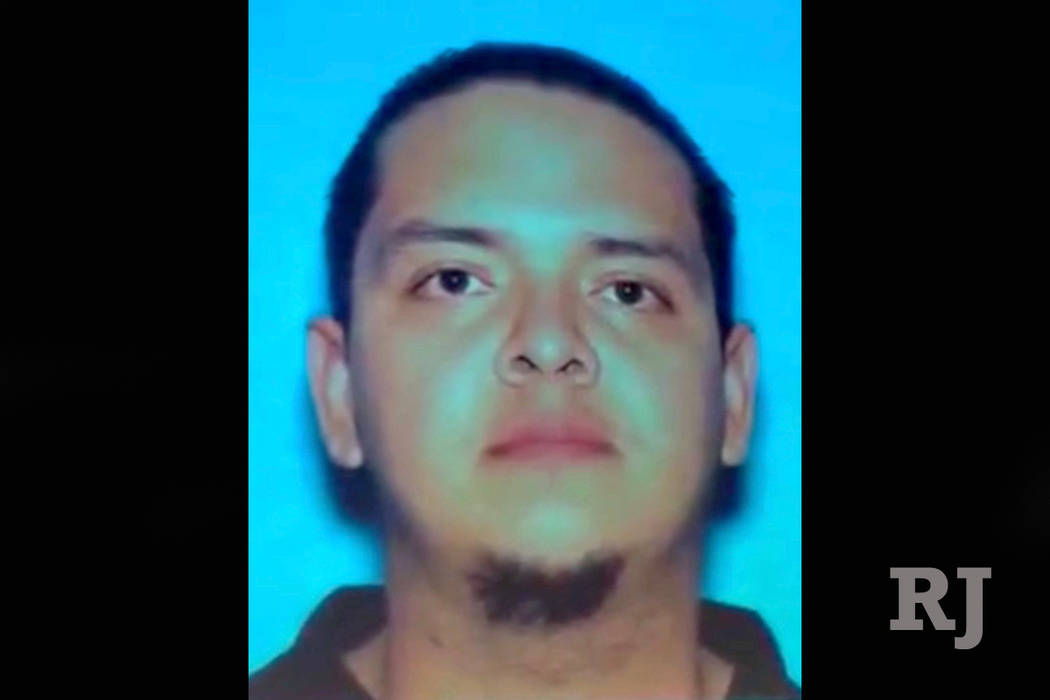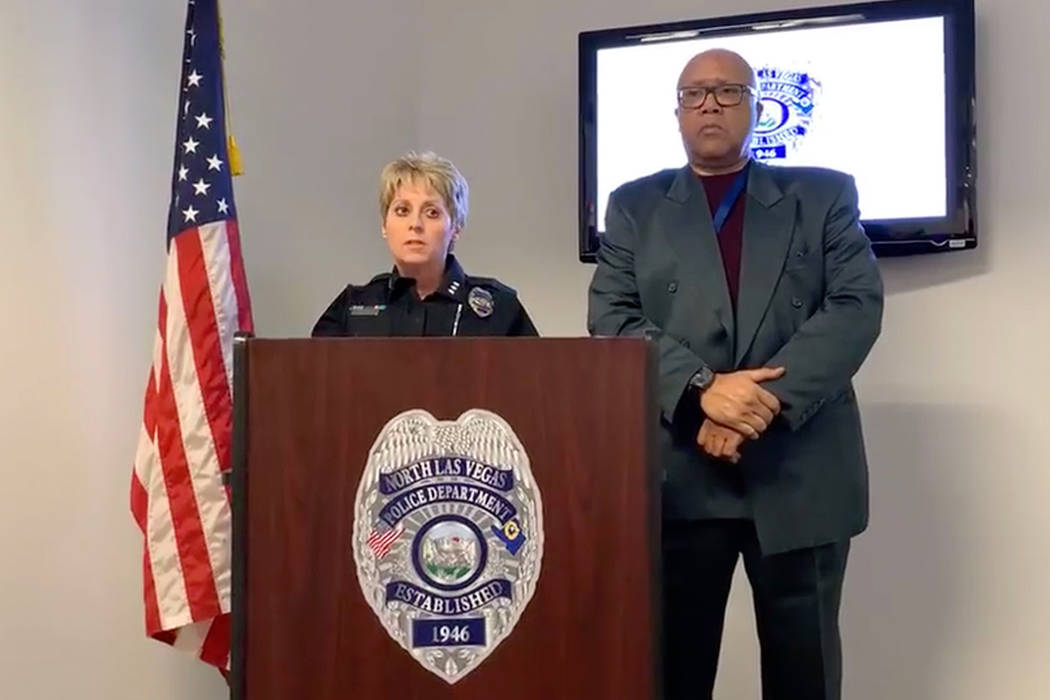 Two North Las Vegas officers fatally shot a man last week after he hit both officers with a stolen truck, police said Monday.
Gonzalo Rico-Jimenez, 26, had hit the officers with a blue Chevrolet pickup when they shot him at 10:40 a.m. outside of a house on Emmons Avenue, near Lake Mead Boulevard and Civic Center Drive, North Las Vegas Assistant Police Chief Pamela Ojeda said at a Monday news conference. Police had previously said one of the officers was hit and suffered a minor knee injury.
Officers Ramin Nassiri, 29, and Christopher Colwell, 24, had finished a pat-down of a bicyclist shortly before 10:40 a.m. near Statz Street and Lake Mead when they decided to check out a residence on Emmons, Ojeda said. The pair knew that a man wanted on a domestic-strangulation charge was living at 2841 Emmons Ave. and that the house was the target of a stolen Ford F-250 pickup truck series investigation, she said.
Standing outside the house were Rico-Jimenez and an unidentified man, both matching the description of the wanted man, Ojeda said. Nassiri and Colwell got out of their patrol car and approached the men, who took off.
Rico-Jimenez ran to the blue pickup that was backed into the driveway, she said. He put it in drive and pulled into the street.
"Both officers were already in front of the truck yelling commands for him to stop," Ojeda said.
The truck hit both officers, knocking them back and injuring Nassiri's knee, she said. Their handguns pointed at the truck as it drove toward them, Nassiri and Colwell yelled for Rico-Jimenez to stop, she said. Nassiri then fired once, and Colwell fired nine times into the windshield, killing Rico-Jimenez.
Police played radio communications from the shooting.
"(We) gave him several verbal commands to stop the vehicle," one officer told a dispatcher. "He did not stop the vehicle — attempted to run us over."
Neither officer was wearing a body camera at the time.
A state law requires law enforcement agencies to have equipped uniformed officers with portable recording devices by July 1. But North Las Vegas police are still conducting a pilot program, spokesman Aaron Patty said after the briefing. He said he thought the pilot program was nearing an end, and uniformed officers are expected to be wearing the devices in the next few months.
"We have every intention to outfit our officers," Patty said.
The man wanted on the strangulation charge was later found inside the residence and arrested, police said. It wasn't clear whether he was the second person who fled when officers arrived at the residence.
The owner of the blue pickup later reported the truck stolen. Officers found a stolen F-250 pickup parked in the street, Ojeda said.
Had Rico-Jimenez survived the shooting, he would have faced two counts each of assault on a protected person with a deadly weapon, battery on a protected person with a deadly weapon and resisting an officer with a deadly weapon, Ojeda said. He also would've faced possession charges pertaining to burglary tools, a stolen vehicle and a controlled substance.
Nassiri and Colwell are on paid leave while the department investigates the police shooting, the department's second this year and its first fatal.
Contact Mike Shoro at mshoro@reviewjournal.com or 702-387-5290. Follow @mike_shoro on Twitter.