Man threatened to kill sister with kitchen knife, police say
Updated July 24, 2023 - 6:24 pm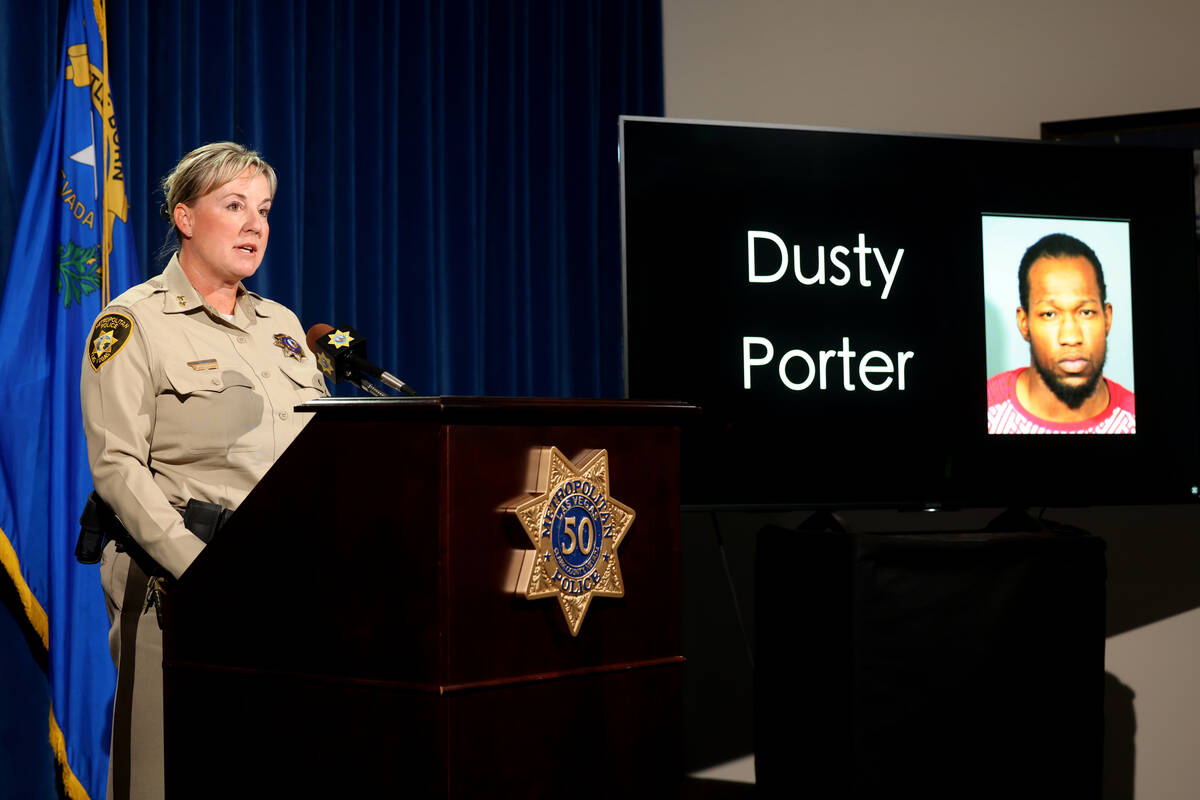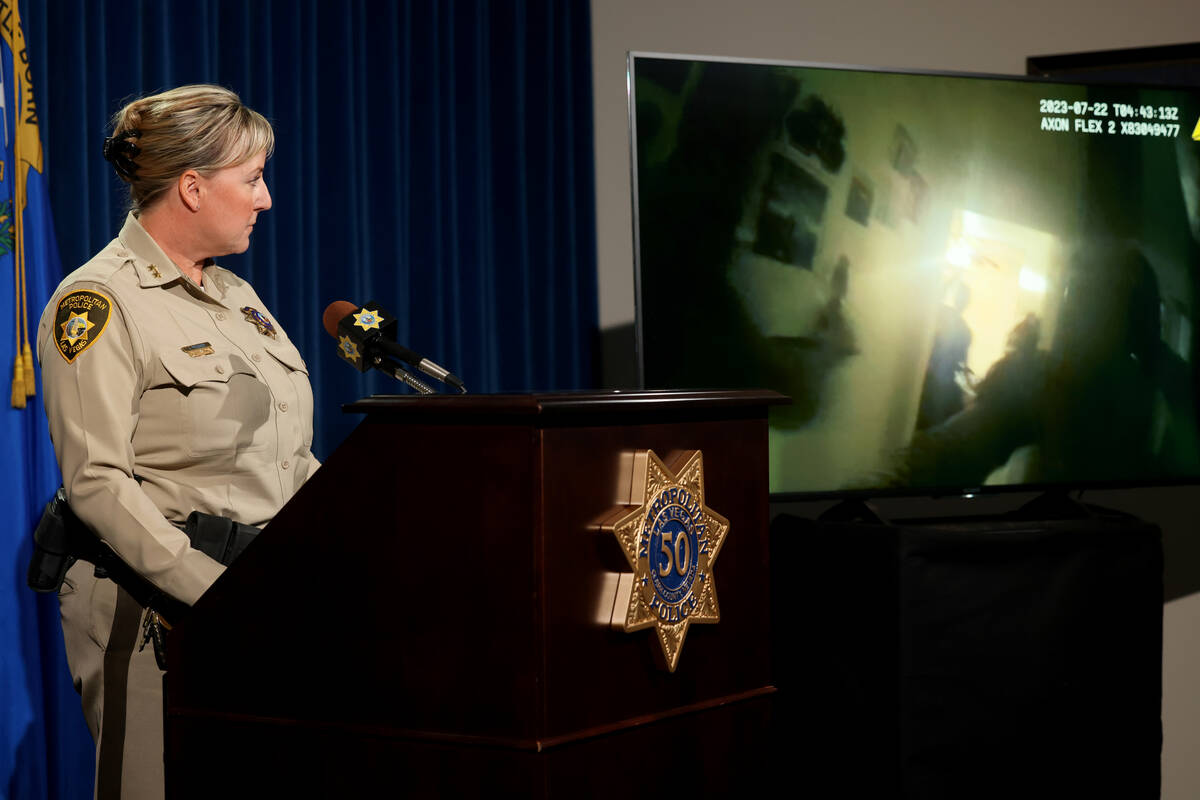 Metropolitan Police Department officials released details Monday afternoon on a police shooting in northwest Las Vegas.
Assistant Sheriff Jamie Prosser said at the briefing Monday afternoon that 35-year-old Dusty Porter was threatening to kill his sister with a kitchen knife while barricaded in a bathroom before police shot him Friday night.
Prosser said the Metropolitan Police Department responded to a call just before 9 p.m. Friday night where a woman said her brother was following her around the house they were in while carrying a knife, and that she locked herself in the bathroom.
About 10 minutes later officers set up a perimeter around the house on the 2100 block of Valley Drive, near West Lake Mead Boulevard, and talked to Porter from outside. Prosser said he refused to come out and told police that they would have to kill him.
Police stayed outside of the house until they heard the woman screaming from inside, according to Prosser. Officers followed the screams to a bedroom, where Porter locked himself inside of the bathroom with his sister.
When police broke through the bathroom door, they saw Porter with the knife and Officer Vladimir Butler, 29, shot him once, according to Prosser and body-worn camera footage. Prosser said after Butler shot him, the other officers tased Porter before arresting him.
When asked what factors led to the shooting, Prosser said it was a "dynamic situation" and praised the officers' restraint in trying to de-escalate the situation before going into the house.
"They did an amazing job, lots of restraint while attempting to de-escalate the situation," Prosser said. "However, when (Porter) makes entry into that bathroom, and now he has his sister held hostage, and he's made numerous threats that he's going to kill her, kill himself, force officers to kill him."
Porter was taken to University Medical Center after he was shot, and he is still there as of Monday afternoon, according to Prosser. He faces charges of second-degree kidnapping with a deadly weapon and resisting an officer with a deadly weapon other than a firearm, according to court records.
Metro said Butler was placed on paid administrative leave pending the outcome of the review of the shooting.
Friday's shooting was the fourth police shooting in Metro's jurisdiction this year.
Contact Mark Credico at mcredico@reviewjournal.com.