Mandalay Bay staff interacted with Las Vegas shooter more than 10 times in days before Oct. 1
January 5, 2018 - 5:27 pm
Updated January 5, 2018 - 6:58 pm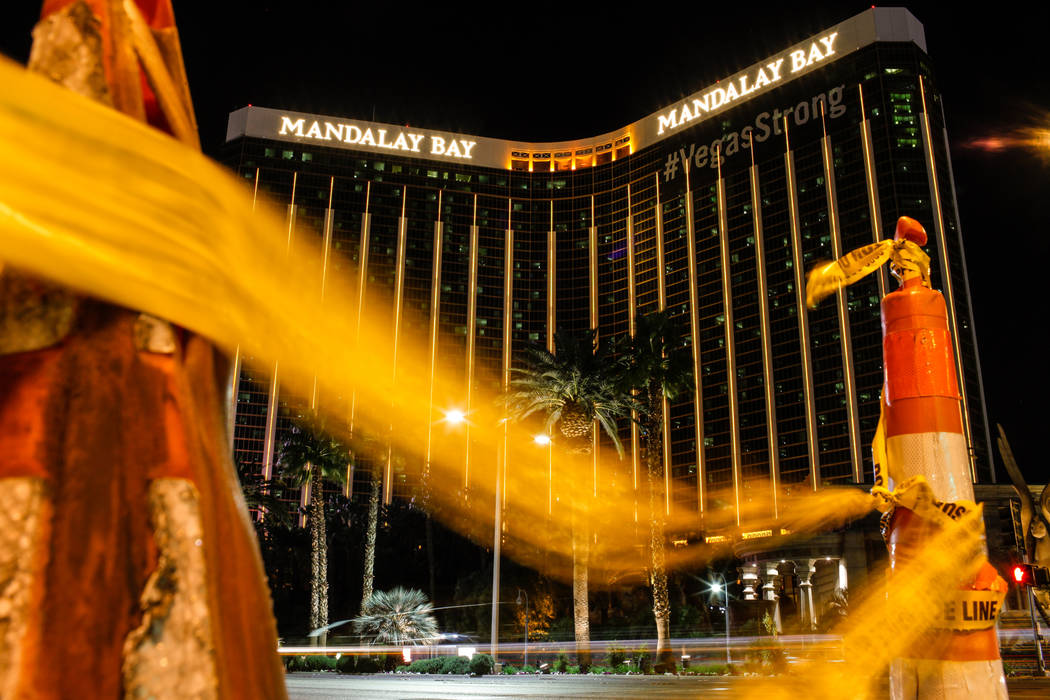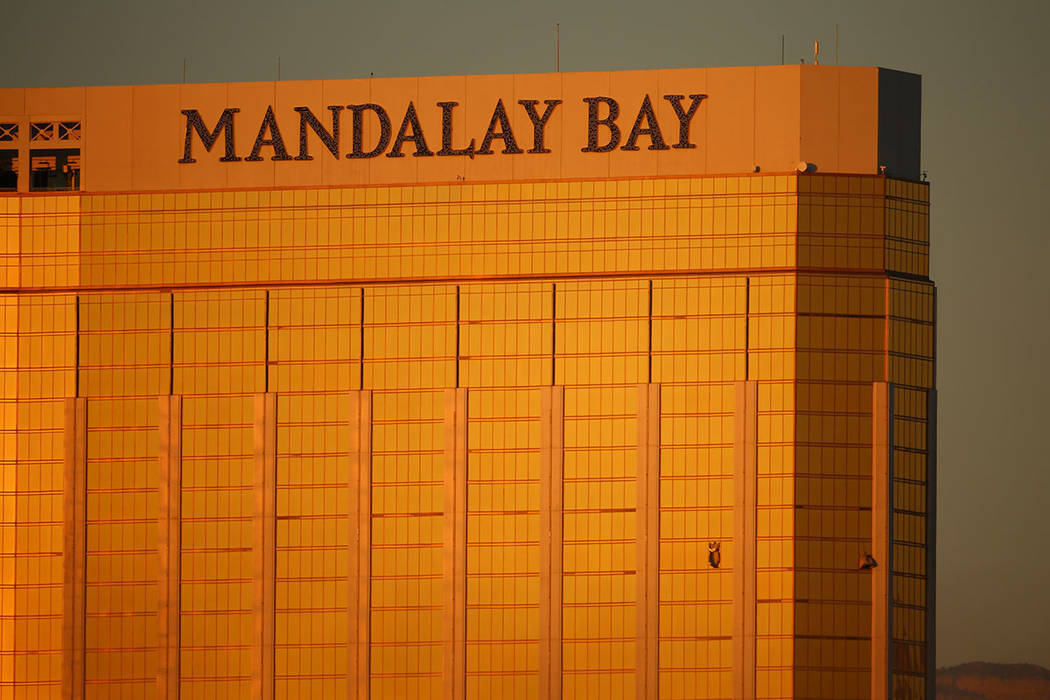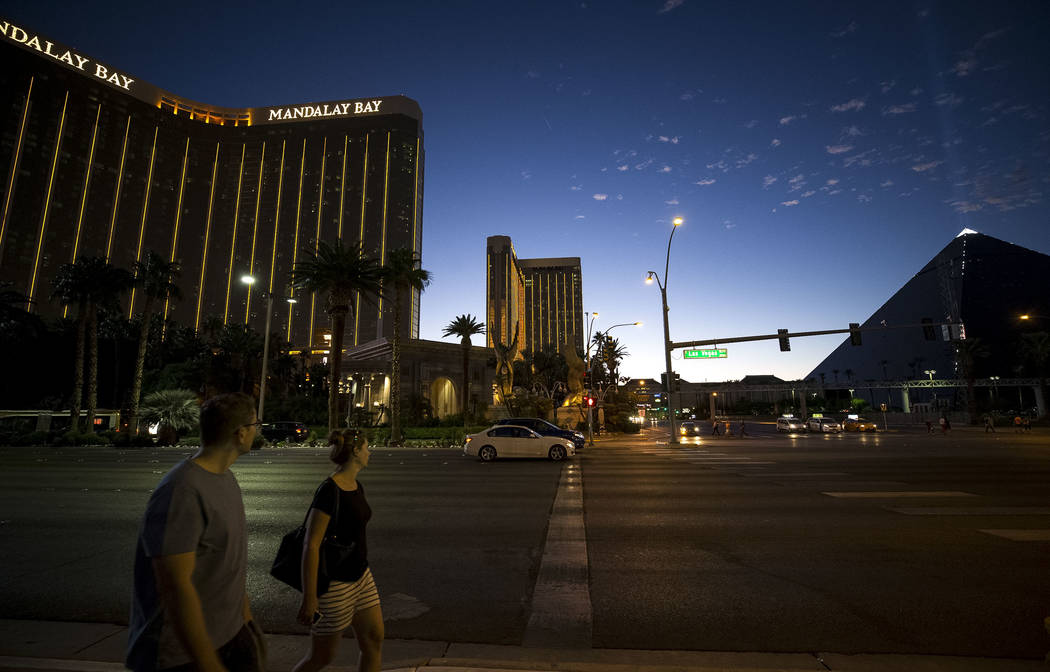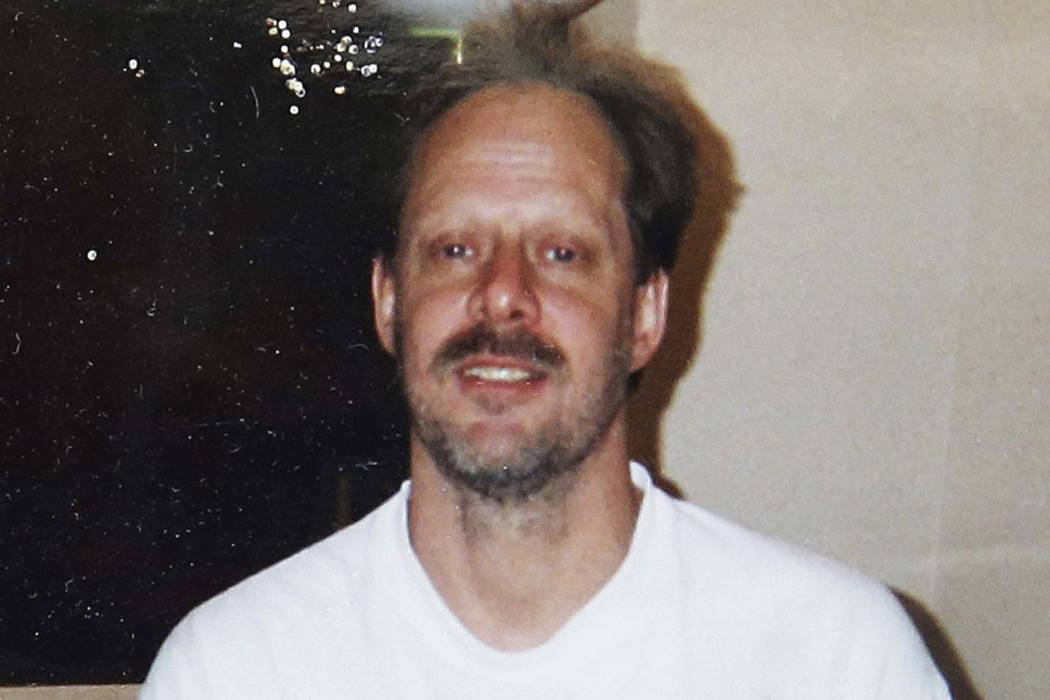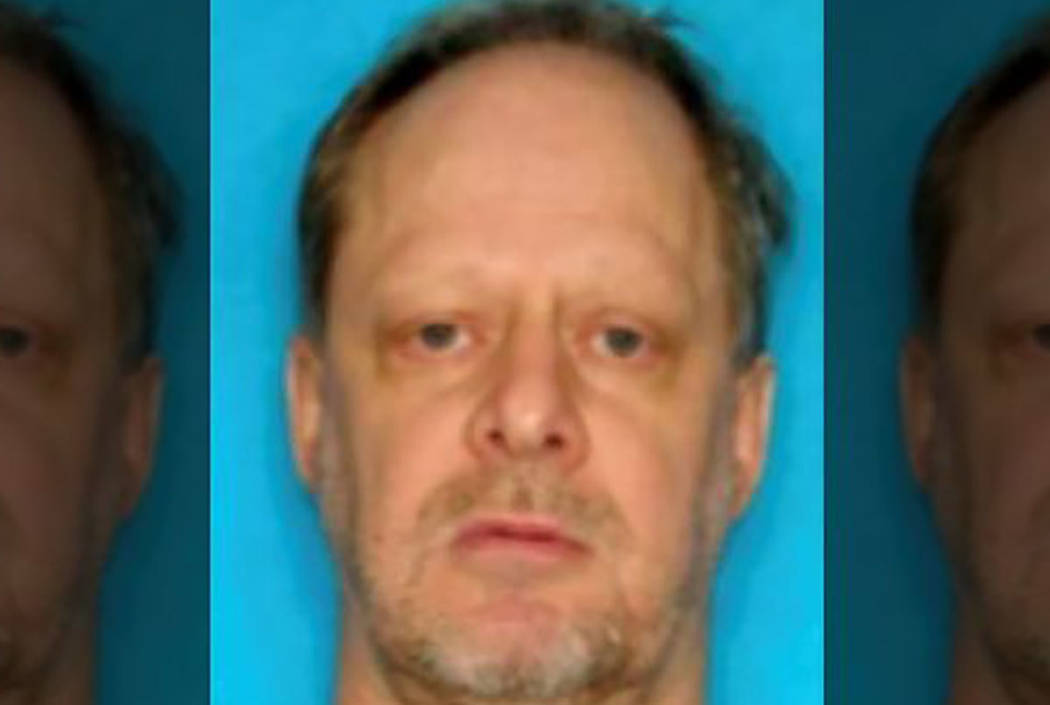 Mandalay Bay hotel staff had more than 10 interactions with Stephen Paddock in the days leading up to his Oct. 1 massacre of 58 people on the Strip, including two on the day of the shooting, MGM Resorts International said Friday.
"Mandalay Bay staff, room service and housekeeping had contact with Paddock or entered his suite more than 10 times over the course of his stay, including the three days leading up to October 1," an MGM Resorts spokesperson said in an email.
MGM sent the statement in response to questions from the Review-Journal sent Dec. 28 about possible changes to company policies on entering guest rooms without consent.
"There were numerous interactions with Stephen Paddock every day at the resort, including a room service delivery and a call with housekeeping on October 1, all of which were normal in nature," the MGM Resorts spokesperson said in the email.
Paddock shot at attendees of the Route 91 Harvest country music festival from the broken windows of his 32nd-floor Mandalay Bay suite that night.
MGM's do-not-disturb policy gained national attention after Wynn Resorts Chairman and CEO Steve Wynn addressed it in a "Fox News Sunday" interview a week after the shooting.
Wynn was among those who criticized MGM for not making contact with Paddock.
"The scenario that we are aware of would have indicated that he didn't let anyone in the room for two or three days. That would have triggered a whole bunch of alarms here," Wynn said in the Oct. 8 interview.
Several media outlets questioned whether Mandalay Bay staff would have noticed the dozens of weapons and thousands of rounds of ammunition Paddock had brought to his room had they checked on him. But Mandalay Bay staff had made multiple contacts with Paddock and had entered his room at least once, according to the MGM Resorts statement.
"As a result of these interactions, there was no need to conduct a welfare check," the MGM statement said.
"All MGM Resorts properties follow a health and welfare check operating procedure that stipulates a welfare check be performed after two consecutive days where a do-not-disturb sign has been displayed on the door and the guest has not interacted in-person or by phone with housekeeping or other hotel staff over the same period," the email from MGM said.
The MGM spokesperson did not elaborate on the statement and did not answer questions about details of the contact staff members had with Paddock.
A Review-Journal reporter asked MGM for comments on Dec. 28 after Walt Disney World changed its signage from "do not disturb" to "room occupied" in late December. Disney said its housekeeping or maintenance staff now are able to enter rooms at least once a day at four of its Florida resort properties.
Jacquee Wahler, a spokeswoman for Walt Disney World, declined to comment at the time on whether the Las Vegas shooting prompted the policy change.
More than a dozen lawsuits have been filed against MGM Resorts. Some of the lawsuits reference negligence in regard to Mandalay Bay's do-not-disturb policy.
Review-Journal writers Richard N. Velotta and Nicole Raz contributed to this report.
Contact Todd Prince at tprince@reviewjournal.com or 702-383-0386. Follow @toddprincetv on Twitter.