Media seek inventory of police records from Las Vegas shooting
Updated May 29, 2018 - 8:15 pm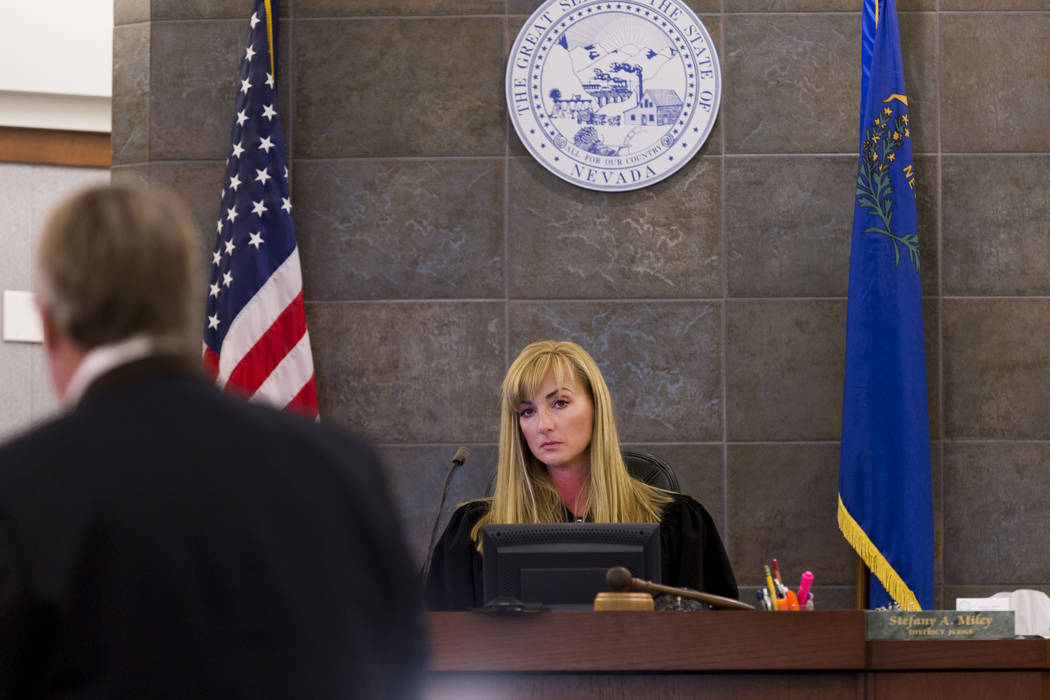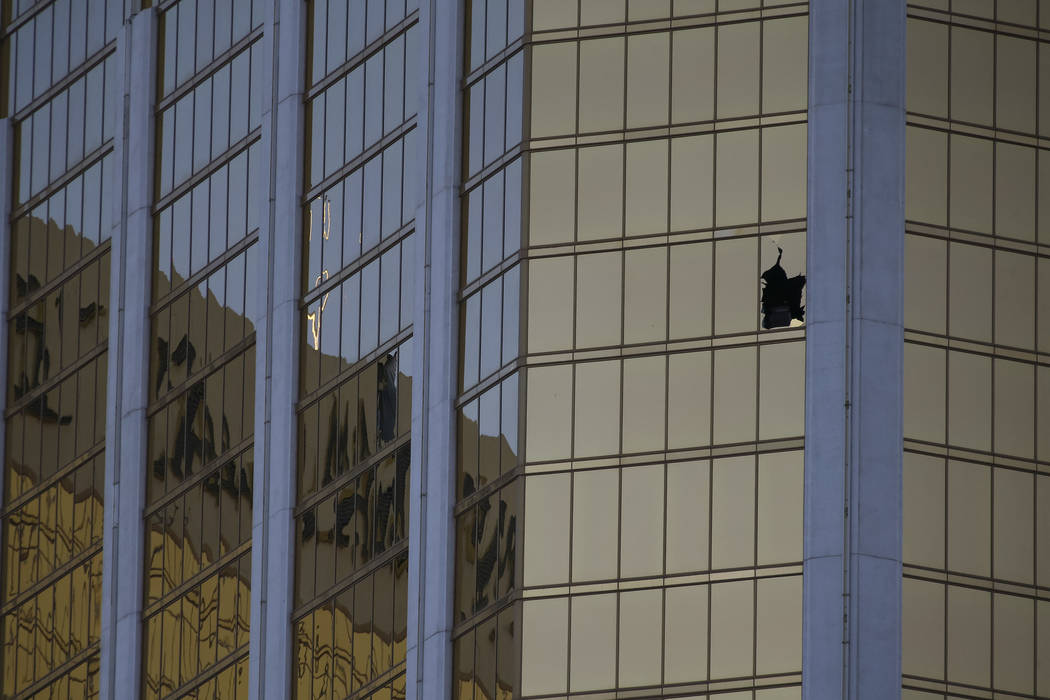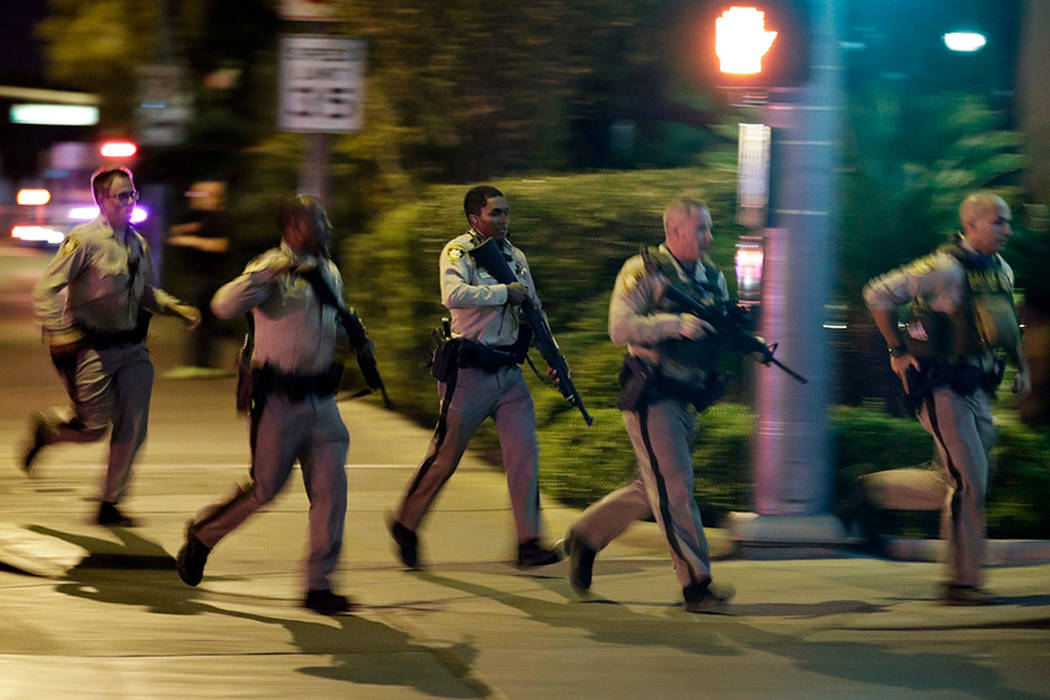 The Metropolitan Police Department may not have a record of all officers who responded to the Oct. 1 shooting, the department's lawyers said at a Tuesday court hearing.
"I don't know if a record exists of every officer who responded to the scene," Metro attorney Nick Crosby said.
District Judge Stefany Miley said the absence of such a record "could be obstructive."
"Everyone who responds to the scene — if they were there on their official capacity — they would obviously have to (be documented)," Miley said. "Come on, we're lawyers."
The issue arose at a hearing about the many investigatory documents the department has been required to release under court order since the mass shooting. Metro declined to comment after the hearing.
Crosby also said Metro does not have a list of all people who filled out voluntary witness statements after the tragedy, which left 58 concertgoers dead and hundreds more injured.
Miley expressed skepticism when the lawyer said Metro also may not have a list of all surveillance cameras on the Strip, despite compiling hours of surveillance footage as evidence from the night of the shooting.
"I'm sure someone knows where they are, because that's how they narrow down what they're looking for when they're doing an investigation," the judge said.
The hearing was meant to establish a court-approved way of narrowing down the ongoing release of documents related to the shooting. The Las Vegas Review-Journal and other media organizations successfully sued for access to the records.
Since the department was ordered to release the records, Metro has released them in three large batches that included six hours of body camera footage, more than 1,200 pages of witness statements, and about 2,000 pages of officer's reports and other records, respectively.
In court Tuesday, the media organizations asked for an inventory of all available records that fall under the order. That way, the media can select which records would be of most importance and ultimately save on costs to produce them.
"We're playing 'Go Fish,'" media attorney Justin Shiroff said.
Crosby argued that the mass shooting was "a unique situation" and that many of the internal documents one would expect to come from a criminal investigation may not exist, making an inventory difficult to produce.
"This is not a one-call event: two officers, one thing happened," Crosby said.
"Let's be reasonable, OK?" Miley replied
The judge then ordered Metro to produce a list of all 911 calls from the shooting, a list of all Metro officers who responded, a list of all Metro officers regularly required to wear body cameras, and a list of all Strip surveillance cameras that were recording on the night of the shooting, including their locations.
If the media are not allowed to narrow their requests, Miley added, "then a bunch of expenses are needlessly incurred that the taxpayers ultimately bear."
Contact Rachel Crosby at rcrosby@reviewjournal.com or 702-477-8301. Follow @rachelacrosby on Twitter.