Meetings to discuss funding for Las Vegas shooting victims
November 27, 2017 - 7:30 am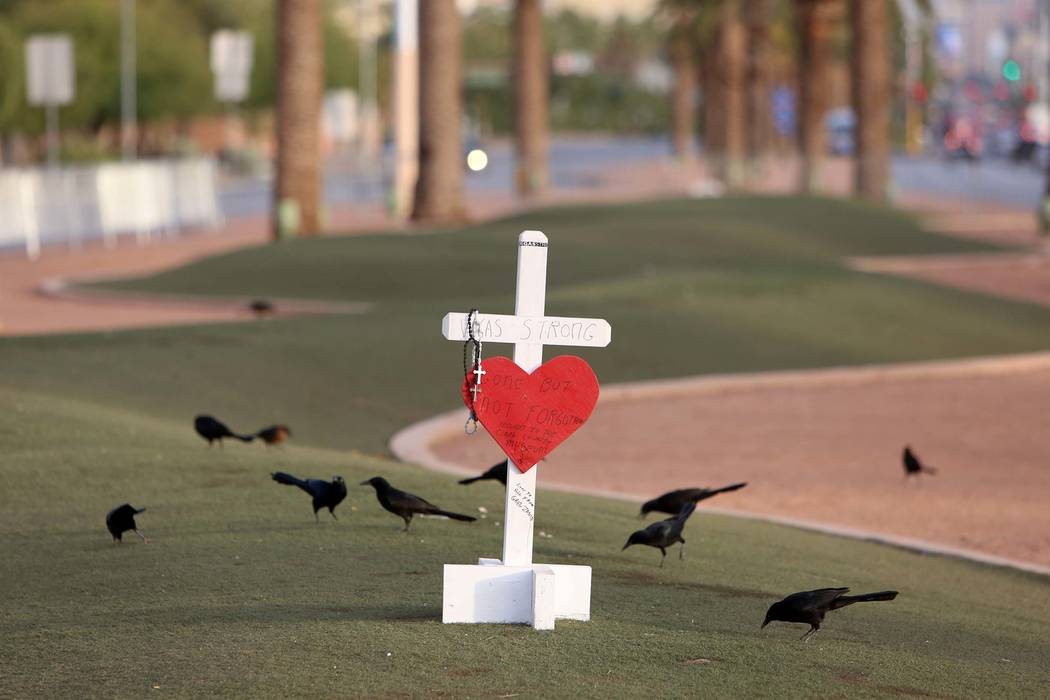 The Las Vegas Victims Fund committee is holding two town hall meetings Tuesday to get input on the draft protocols it released Nov. 16, outlining who should receive donations following the Oct. 1 shooting.
As proposed, families of those who were killed in the shooting and people who sustained permanent brain damage and/or permanent paralysis resulting in continuous home medical assistance would receive the highest level of payment out of the fund, the draft guidelines propose.
People who were physically injured and admitted to a hospital within 48 hours of the shooting for at least one night between Oct. 1 and Jan. 31, 2018 would receive the next level of funding, according to the draft.
The meetings are set for 10:30 a.m. and 6 p.m. at the Clark County Government Center Commission Chambers at 500 S. Grand Central Parkway.
The public meetings will be broadcast live on Clark County Television and a live stream will be available at www.ClarkCountyNV.gov, on YouTube at www.youtube.com/ClarkCountyNV/Live, and on Facebook at www.Facebook.com/ClarkCountyNV.
Each public meeting will last about 90 minutes and speakers will be recognized to speak on a first-come first-served basis, based on a sign-up sheet that will be available during each meeting.
Each speaker is advised to limit his or her comments to three minutes to allow as many participants as possible to speak.
Written comments will also be collected at each public meeting. Comments may also be submitted via email to comments@lasvegasvictimsfund.org or by written correspondence addressed to the Las Vegas Victims' Fund, P.O. Box 551111, Las Vegas, Nevada 89155. Input will be accepted until Dec. 8, and the committee will adopt a final protocol on Dec. 11, according to the estimated timeline of events as written in the draft protocol.
Contact Nicole Raz at nraz@reviewjournal.com or 702-380-4512. Follow @JournalistNikki on Twitter.