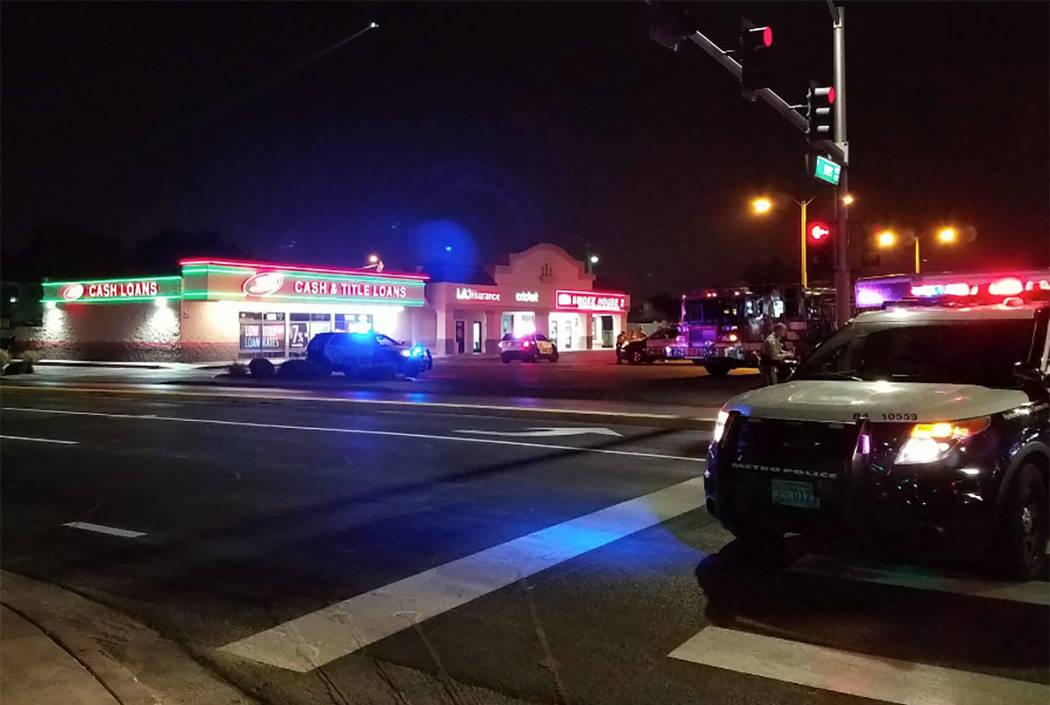 The Metropolitan Police Department on Tuesday released the name of an officer involved in a Saturday night shooting in central Las Vegas.
Officer Johnathan Tomaino, 25, has been with the department since December 2016, police said.
Tomaino is assigned to Metro's Bolden Area Command.
He has been placed on routine paid administrative leave pending the outcome of a review of the incident, which occurred at 1512 Saylor Way.
Metro officers responded about 10:50 p.m. Saturday to reports of a suicidal man in the 1500 block of Saylor Way, near Jones Boulevard and Vegas Drive, where they found a man inside a pickup, police said.
The man began shooting out of his rear window, toward Metro officers, one of whom returned fire and took cover, police said.
A few minutes later, police discovered he was dead inside of the car.
On Monday, the Clark County coroner's office said the man, William Orellana, 42, died from a self-inflicted gunshot wound to the neck after exchanging fire with police.