Metro officer fatally shoots man pointing gun at woman in south Las Vegas
November 11, 2017 - 7:02 pm
Updated November 11, 2017 - 9:58 pm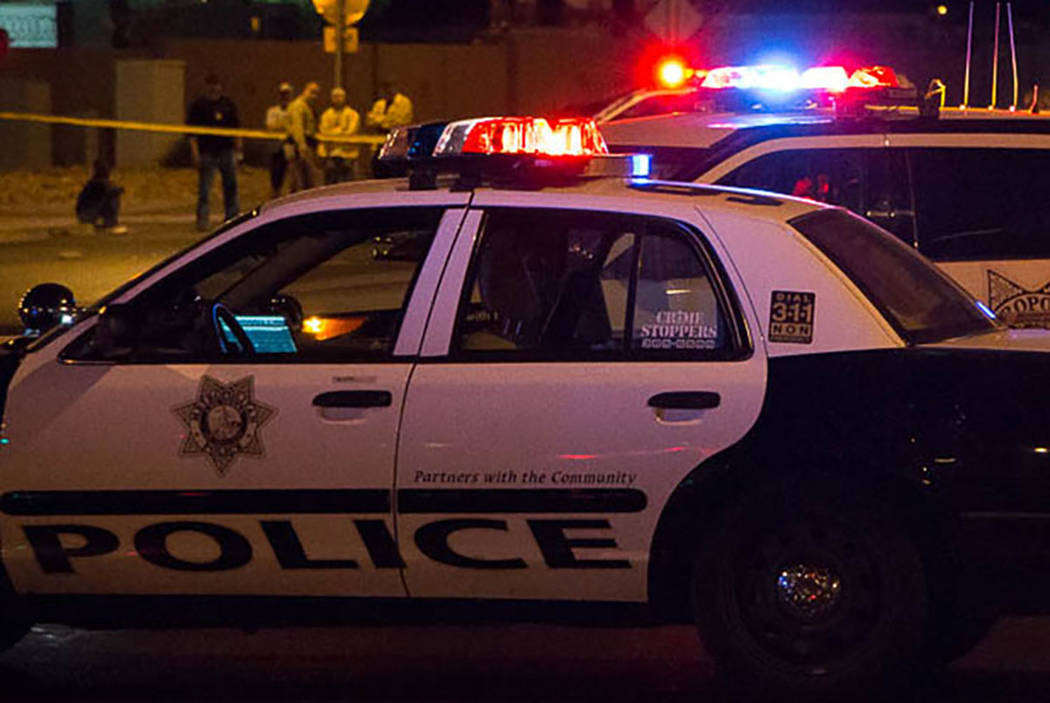 A Las Vegas police officer shot and killed a man who was holding a woman and pointing a gun at her Saturday evening at a south valley convenience store, officials said.
The Metropolitan Police Department said police shot him after officers responded about 5:30 p.m. to reports of a man choking a woman outside a store at 780 E. Pyle Ave. The area is near Maryland Parkway and Cactus Avenue.
"It was immediately apparent that the male was holding the female and had a gun in his hand," Capt. Kelly McMahill said.
Their 10-year-old daughter was standing nearby, and an officer got her to safety. Police then commanded the man to drop his gun and asked the woman to try to free herself from his grasp.
A second officer quickly arrived and told him to drop the gun.
"Seeing that the male had the gun pointed at the female, he fired four shots in the direction of the suspect," she said.
McMahill said the man fell to the ground, and the woman yelled she, too, had been shot.
They were each taken to University Medical Center, where the man died. No officers were hurt, police said.
It was unclear whether police or the man holding her shot her as both the man and the shooting officer had 9 mm handguns,McMahill said. The woman, who was struck in the abdomen, is expected to survive, she said.
Police said it was unclear whether the man killed fired his gun.
The 10-year-old daughter was not injured, McMahill said. The woman has since spoken with her over the phone, police said.
McMahill said the man and woman shared a last name but she didn't know if they were married. Police have no indication that the couple had a history of domestic violence, she said.
The Clark County coroner's office will identify the man once his next of kin is notified.
This is the 21st shooting by Metro in 2017. Metro investigated 10 police shootings last year.
Contact Mike Shoro at mshoro@reviewjournal.com or 702-387-5290. Follow @mike_shoro on Twitter.