MGM deployed counseling, help on morning after Las Vegas shooting
November 7, 2017 - 5:15 pm
Updated November 7, 2017 - 6:34 pm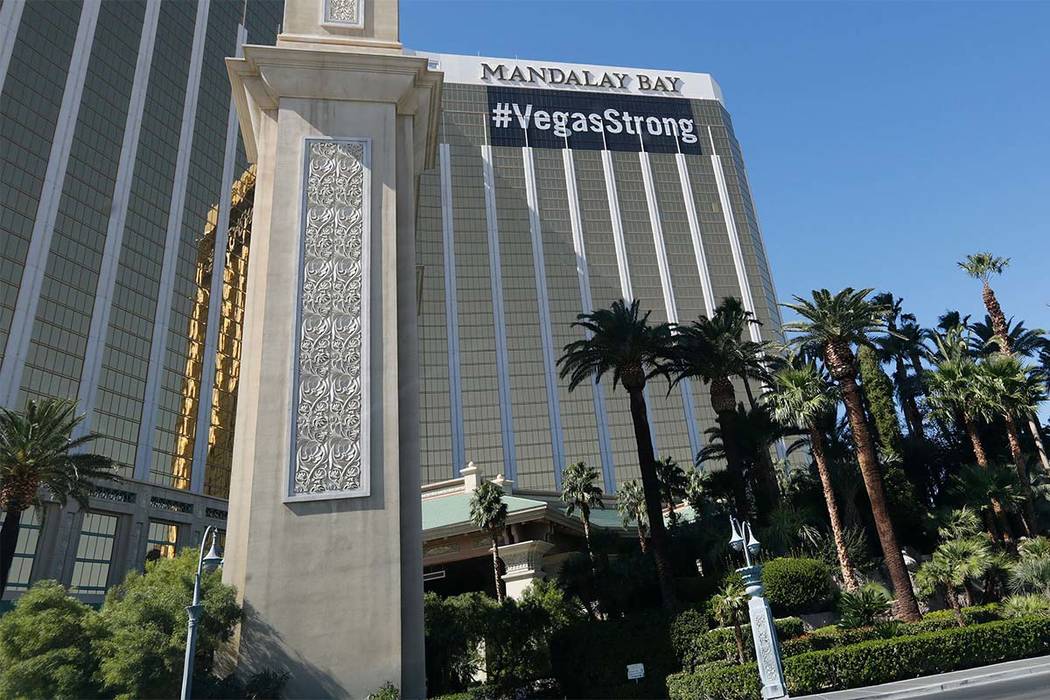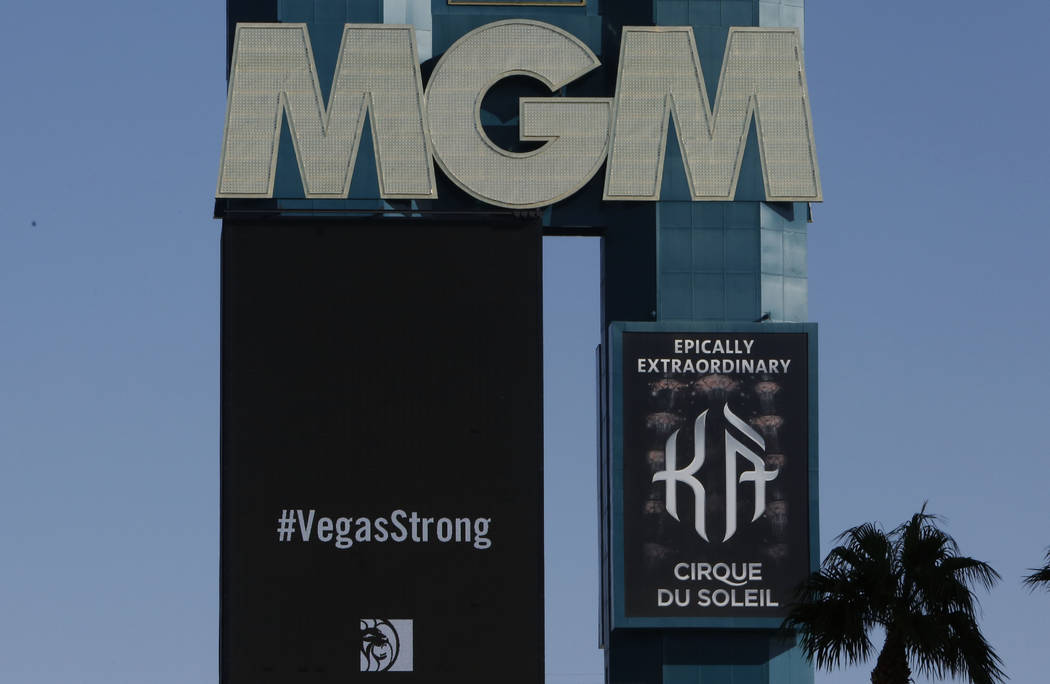 A 10:30 p.m. phone call from a colleague alerted Michelle DiTondo to the Strip shooting involving two properties of her employer, MGM Resorts International.
DiTondo grabbed a jacket and made it to the Strip in about 30 minutes.
The chief human resources officer for MGM joined other senior executives at MGM's Bellagio corporate offices.
The executives asked themselves how they were going to cover the needs of not only the nearly 8,000 people who work at Mandalay Bay and the 50,000 MGM employees on the Strip, but any guests caught in the shooting.
"It was a group of leaders asking what do our guests and employees need," she said.
40 counselors in the first hours
Not all MGM employees had worked Oct. 1 or been at the concert the shooter targeted. But DiTondo remembered a separate mass shooting 10 years ago, soon after she joined the company.
No employees were physically injured in the 2007 shooting at MGM-owned New York-New York. But they still needed help.
"I knew from that, that people were affected even outside of physical trauma," she said. "I remembered there was a lot of trauma emotionally."
At New York-New York, the shooter wounded four people.
MGM brought in counselors for the employees. A court dismissed a lawsuit accusing the company of lax security. In 2010, shooter Steven Zegrean died in prison.
The scale of trauma on Oct. 1 would eclipse that day in 2007 with 58 concertgoers dead and more than 500 people wounded.
On Oct. 2, by 8 a.m., MGM coordinated with Clark County to bring about 40 counselors onto the Strip to talk to employees and guests. No one verified if the guests stayed at an MGM property. MGM stationed the counselors at Mandalay Bay and Circus Circus, then expanded to the other resorts by midday.
For the first 10 days, MGM coordinated with the county to determine how many counselors were needed at each property.
After that, the company MGM uses for employee counseling benefits took over providing care.
Only a few MGM employees sustained physical injuries on Oct. 1. MGM waived emergency room co-pays for non-union employees on an MGM medical plan. Union employees would have used the union's own medical plan.
Benefits around the Strip
For the 4,000 Mandalay Bay workers who are part of the Culinary Union, union organizers called to make sure they had support, spokeswoman Bethany Khan said.
The Culinary Academy of Las Vegas handed out 1,000 meals and water to first responders and offered crisis counseling to 143,000 Culinary Health Fund participants.
MGM was not the only hotel-casino owner to offer immediate help to employees.
Wynn Las Vegas brought on a team of employee relations counselors and outside professionals plus covered all fees for professional counseling, spokesman Michael Weaver said.
The company held group counseling sessions, offered time off and allowed shift changes.
Other hotel-casino owners declined to comment about the benefits implemented following the Oct. 1 shooting.
"The right thing to do"
DiTondo assembled a team among MGM's 300 human resources employees to follow up with employees and their family to make sure they got the counseling and financial assistance they needed.
Employees who needed it received up to four weeks of paid time off. MGM executives also considered medical leave and short term disability benefits.
In the two weeks following the shooting, DiTondo required employees who worked closest on the aftermath to schedule time for either a counselor or to take time for themselves.
Meetings on a human resources response to the shooting have gone down from twice a day to twice a week, signaling a return to normalcy for MGM's properties.
DiTondo said she is proud of her company's response for employees' immediate needs following the shooting.
"We didn't want anyone in financial distress," DiTondo said. "We did what felt right. We asked ourselves, what is the right thing to do."
Contact Wade Tyler Millward at wmillward@reviewjournal.com or 702-383-4602. Follow @wademillward on Twitter.
Funding aid
On Oct. 3, MGM's foundation announced in a statement it would donate $3 million to help victims and first responders involved in the shooting. The foundation also distributed money from a fund of employee contributions created before the shooting to help colleagues in financial need.
Michelle DiTondo, chief human resources officer for MGM, declined to say how many employees had applied for financial support through the pre-existing Employee Emergency Relief Fund. A committee of employees reviews requests for approval.