MGM, Metro discuss SWAT building at Las Vegas shooting site
January 10, 2018 - 1:06 pm
Updated January 10, 2018 - 6:28 pm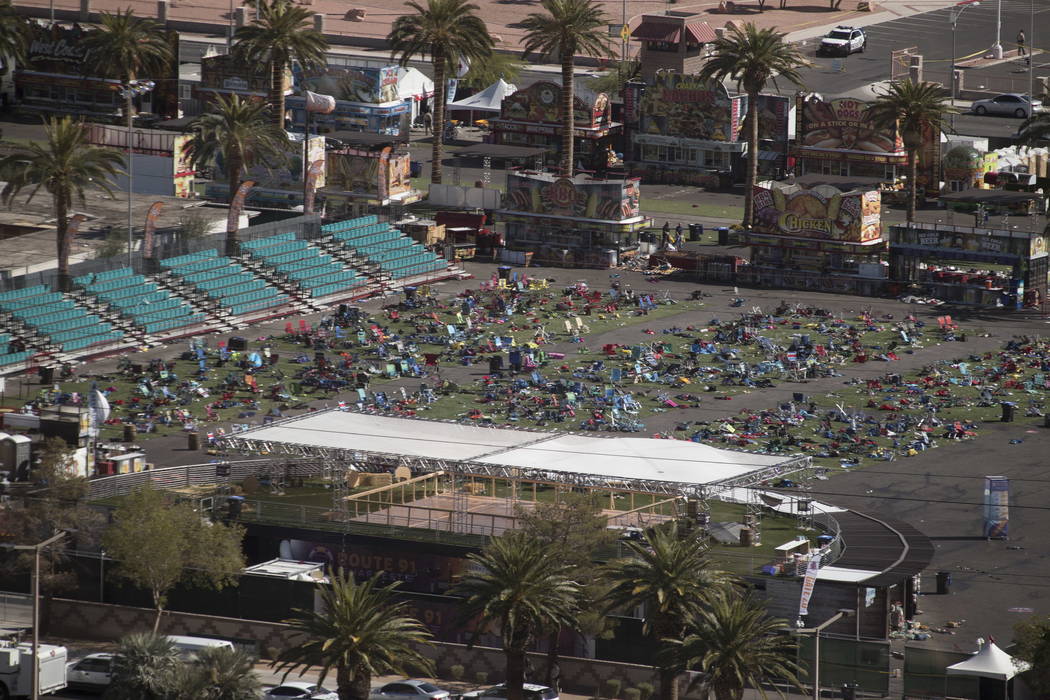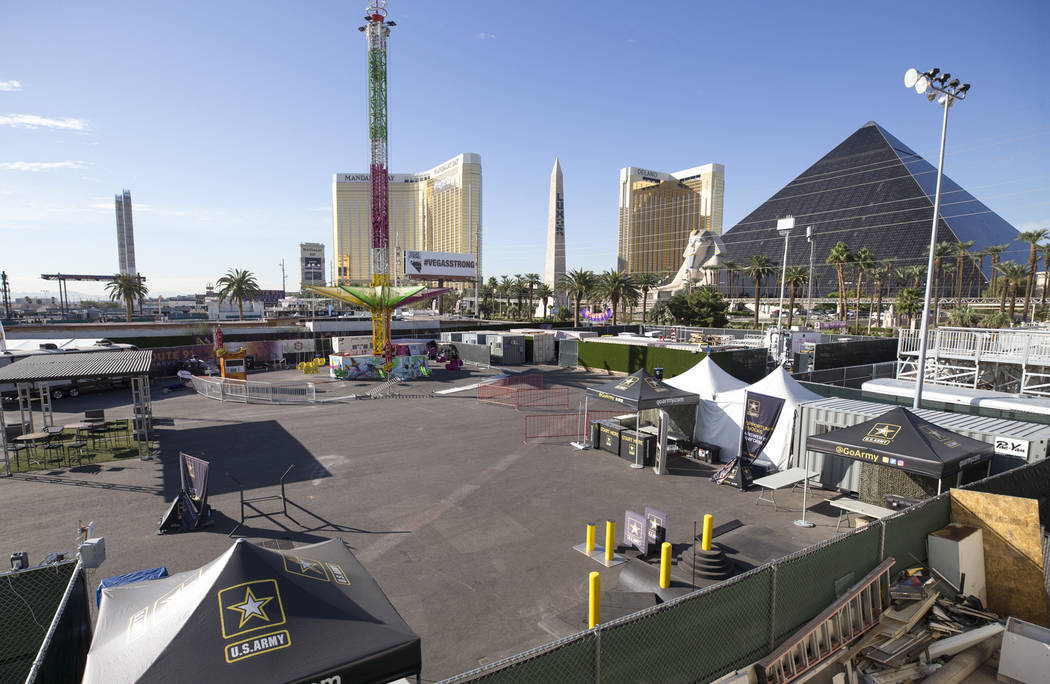 MGM Resorts and the Metropolitan Police Department have confirmed discussions for a possible SWAT building at the site of the Strip shooting.
SWAT would not use the site as a training area, MGM spokeswoman Debra DeShong said Wednesday.
The preliminary discussions concerned a portion of the concert venue called Las Vegas Village. MGM has not yet decided on the future of the property.
"The discussions are in the conceptual stages, and no final decisions have been made as to the future use of the entirety of the property," DeShong said in a statement.
"However," she continued, "consistent with our history of working collaboratively with law enforcement, utilizing a portion of The Village site for law enforcement is one option we are exploring with Metro."
DeShong declined to say who initiated the idea. She also declined to say if MGM Resorts would donate, sell or lease the land to Metro.
Metro Sgt. Jeff Clark confirmed talks had happened recently but said they didn't address any specifics.
"It was an exploratory meeting," Clark said. "That's it."
Activist Laura Loomer first posted online Monday about talks between MGM and Metro.
A gunman housed in a room at Mandalay Bay, also owned by MGM, shot and killed 58 people and wounded over 500 on Oct. 1.
Representatives with Live Nation, the organizer of the Route 91 Harvest music festival targeted by the gunman, could not be reached for comment.
Doug Poppa, a former East Coast detective and Strip security director, said he saw no need for SWAT to have another building as they already use locations on Christy Lane and another at the North Las Vegas Airport.
He called it a publicity move to try to make tourists feel safer in the area. However, Poppa said announcing it now would be "really bad timing" since Metro continues to investigate the shooting at the MGM property.
The 15-acre Las Vegas Village site has an assessed value of about $38 million for fiscal year 2017 to 2018, according to Clark County records. Last fiscal year, the land had an assessed value of about $24 million.
MGM acquired the property, across from the Luxor, as part of its acquisition of casino operator Mandalay Resort Group. By 2013, it was seeking county approvals to turn the parking lot into a fairgrounds for concerts, festivals and other outdoor events.
The site was hosting events by 2014, including October of that year when the inaugural Route 91 Harvest country music festival took place.
Review-Journal writer Todd Prince contributed to this report. Contact Wade Tyler Millward at wmillward@reviewjournal.com or 702-383-4602. Follow @wademillward on Twitter.