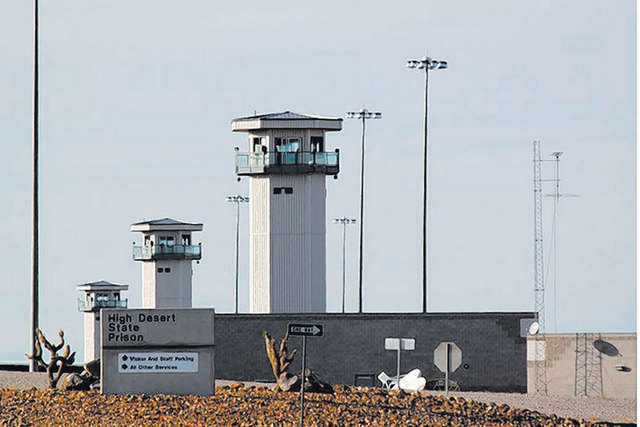 CARSON CITY — Nevada correctional officers will no longer use shotguns loaded with 7.5 birdshot to break up altercations in state prisons, the Corrections Department's director said late Tuesday.
Beginning immediately, Director James Dzurenda said, birdshot is eliminated and less lethal options, such as rubber rounds, will be employed. Dzurenda, who became head of the troubled agency in April, said he has Gov. Brian Sandoval's full support.
"Technological advances over the past thirty years have given us many more options that are better suited to our needs within the facilities," Dzurenda said in a statement. "It's time we make the move toward less lethal alternatives."
The move follows a new mission policy announced in May focusing more on rehabilitation than merely housing of inmates.
"The goal is to gain compliance and change inmate behavior before physical force needs to be used," Dzurenda said. "There will still be fights and issues in prison, it's the nature of the business, but I feel confident staff will be able to stop those altercations safely, with minimal injury and without the use of birdshot."
Birdshot has been used in Nevada's prison system since the early 1980s but has been largely discontinued around the country, replaced by stun guns, pepper spray, bean bags and rubber pellets.
One inmate, Carlos Perez, was fatally shot by a correctional officer trainee at High Desert Prison north of Las Vegas in November 2014. Another inmate, Andrew Arevalo, was wounded. Lawsuits are pending and the trainee has been charged criminally.
Other inmate injuries from birdshot were reported at several other Nevada prisons in the months that followed.
Contact Sandra Chereb at schereb@reviewjournal.com or 775-461-3821. Find her on Twitter:@SandraChereb