No video of fatal shooting by SWAT officers, Henderson police say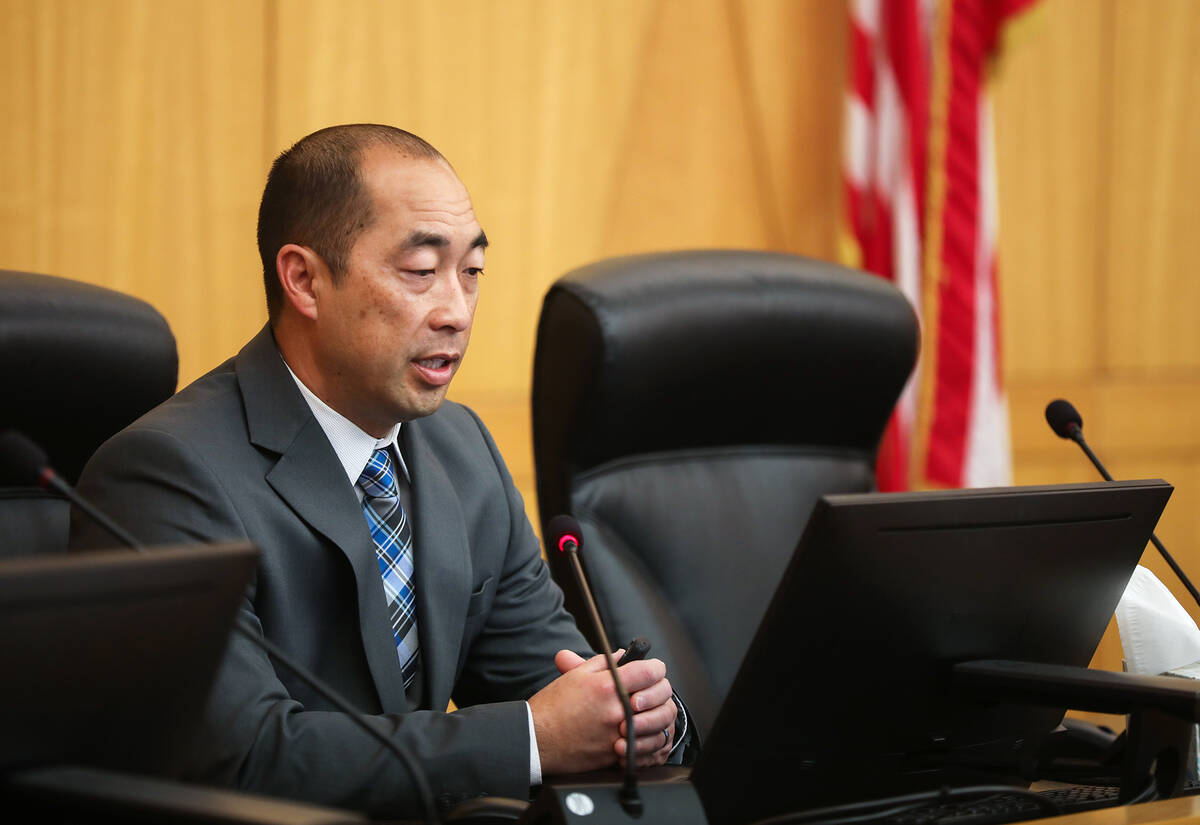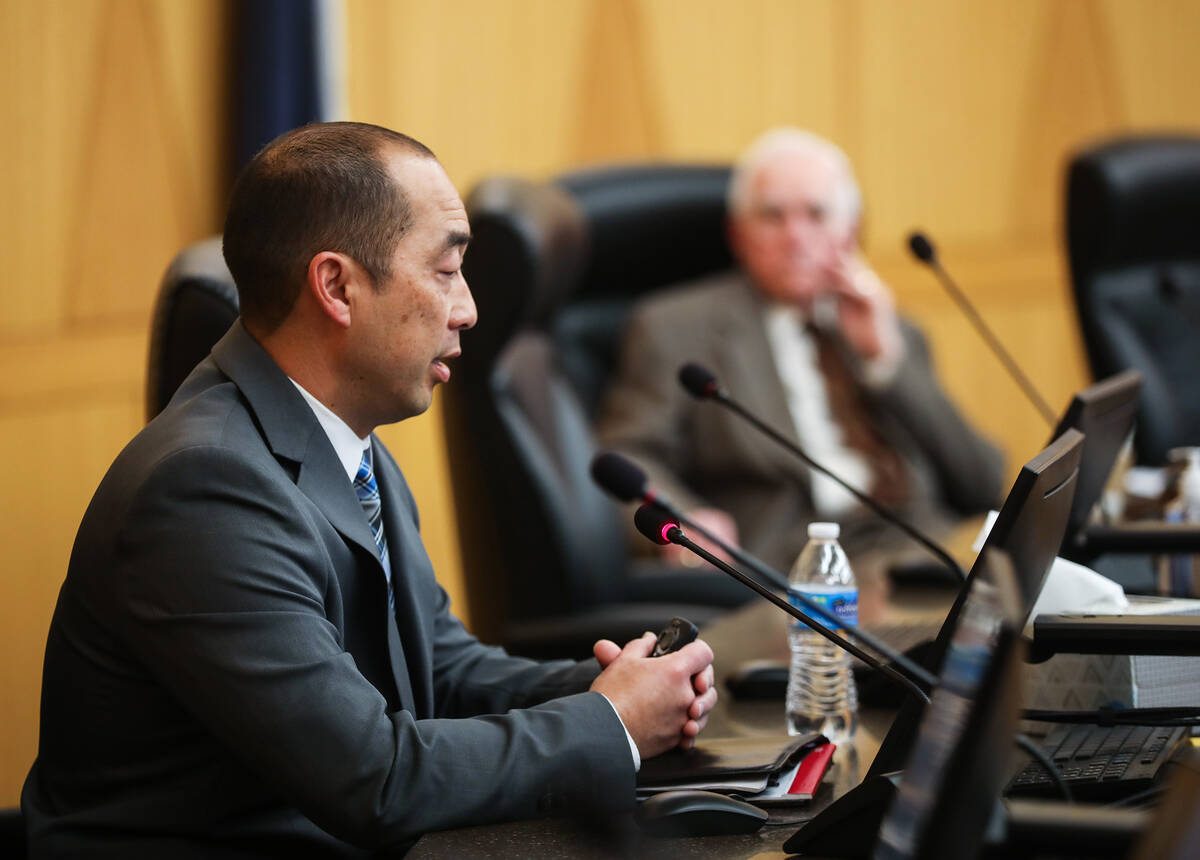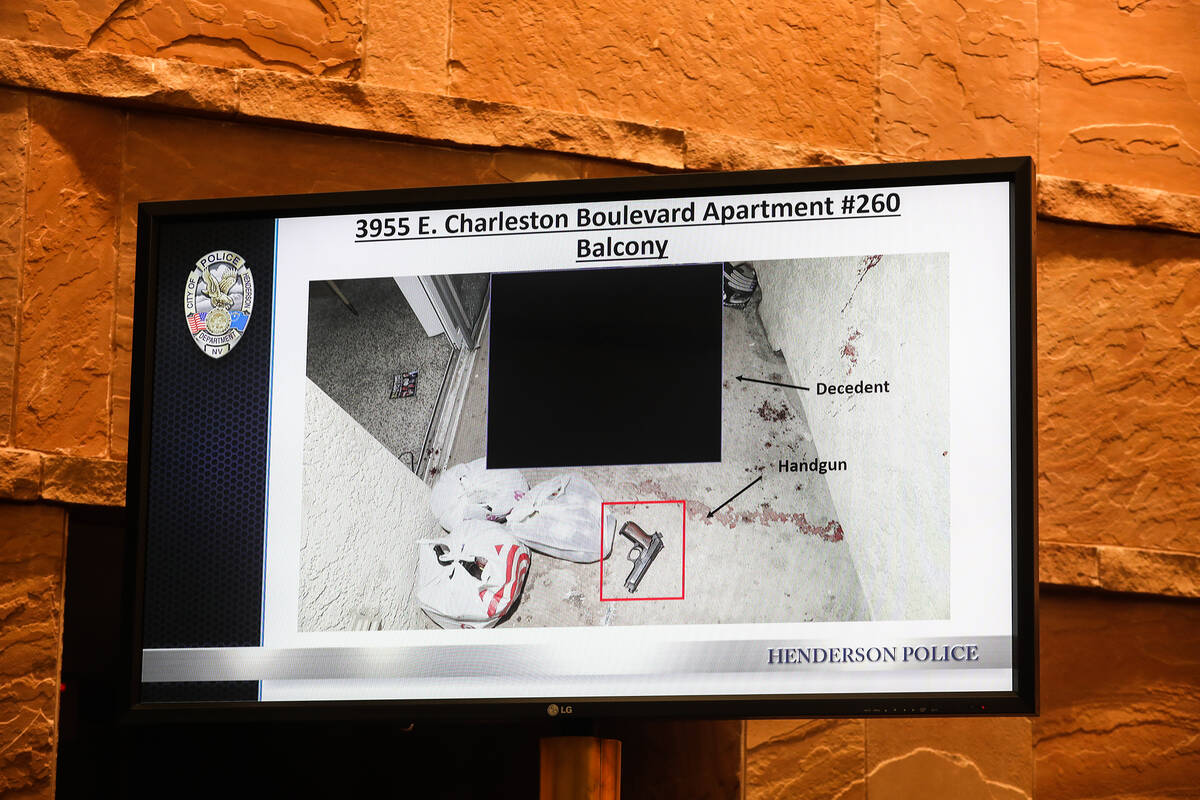 No video was captured of the moment a man reportedly pointed a handgun at police officers who fatally shot him on his balcony, authorities said Monday.
Jose Oyuela-Palma, 49, was standing outside of his apartment at 3955 E. Charleston Blvd., drinking alcohol and holding a gun on Sept. 21, 2021, when he was fatally shot by Henderson police SWAT Officers Logan Tillmon and Mark Street.
Neither officer is expected to face criminal charges, and the Clark County district attorney's office held a public fact-finding review of the shooting Monday to present video from the scene and statements gathered after the shooting.
Henderson police Detective Dennis Ozawa presented findings from the department's investigation.
Oyuela-Palma's girlfriend told police after the shooting that he had started acting strange, telling her the end of the world was coming, after he had open heart surgery in June 2021, Ozawa said.
Metropolitan Police Department officers were called to the apartment complex, and the neighboring Pep Boys, around 2 p.m. on Sept. 21 after three people said Oyuela-Palma pointed a gun toward them.
Ozawa said officers were talking to Oyeula-Palma, but he made several suicidal statements, including "I know what will happen when I point my gun at you guys."
"LVMPD officers requested their CNT, or crisis negotiation team, to come out there and speak with Jose Oyuela-Palma and they had direct contact with him over a cellphone," Ozawa said. "We know that CNT officers have training dealing with individuals that are emotionally unstable or that are wanting and needing help. We know that he was trying to get to that point with Jose Oyuela-Palma to try and come out peacefully."
Pending lawsuit
Henderson police's SWAT team was called to assist because Metro officers were involved in an hourslong standoff around the same time that resulted in the fatal shooting of Trent Leach in downtown Las Vegas.
It was unclear if the negotiations with Oyuela-Palma were still happening when Tillmon and Street each fired once, almost simultaneously.
Footage from a Metro officer standing near Street showed him lying down on his stomach, looking through the scope of his rifle, aiming the gun at Oyuela-Palma's balcony through an alleyway outside the Pep Boys.
Street later told investigators that Oyuela-Palma was about 200 feet away, aiming his gun at officers, the sky and other people, and Street "felt he was building up the courage to shoot officers," Ozawa said.
Oyuela-Palma never fired the gun in his hand, and no video of the shooting was recorded, Ozawa said.
"Street activated his body-worn camera while Henderson police SWAT Officer Tillmon gathered information from LVMPD officers, but due to being in a prone position, it did not capture any video of the decedent," Ozawa said. "Officer Tillmon did not activate his body-worn camera due to the quickly-evolving incident."
Oyuela-Palma's family filed a lawsuit in January alleging the officers' actions agitated him and escalated the situation. The family argued that he did not pose an imminent risk to officers' lives, and once he was shot he was not given adequate medical assistance for his injuries.
Attorney: questions remain
His family did not attend Monday's hearing, but Victoria Allen, who is representing them in the civil lawsuit against the department, wrote in a statement to the Review-Journal that some questions were still not answered.
"How is it possible that there were over 50 police officers at the scene from various agencies and not one of them captured the shooting on their body cameras?" Allen wrote. "How is it is possible that the first bullet that went into Mr. Oyeula-Palma's upper torso was shot from the rifle of an officer who 'didn't have time' to turn on his body camera? Why was the second deadly shot fired at Mr. Oyeula-Palma made by an officer who did not appear to be in danger from the body camera footage shown today?"
Allen said Oyeula-Palma was loved by his children, who are upset they will never hear his last words because his interactions with officers were not recorded.
"This is a case about use-of-force and how our police officers are trained to react to someone who is suffering and in their time of need they get two bullets to the chest as opposed to a compassionate response," Allen wrote.
Contact Sabrina Schnur at sschnur@reviewjournal.com or 702-383-0278. Follow @sabrina_schnur on Twitter.