Ohio man bonds with family of Las Vegas shooting victim
October 14, 2017 - 11:29 pm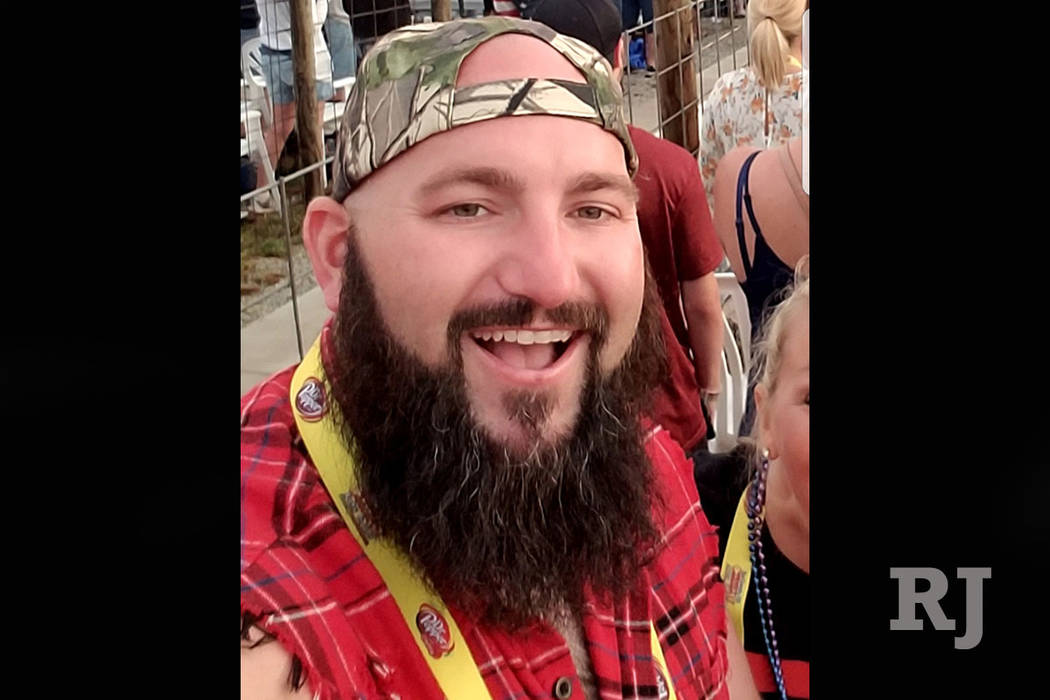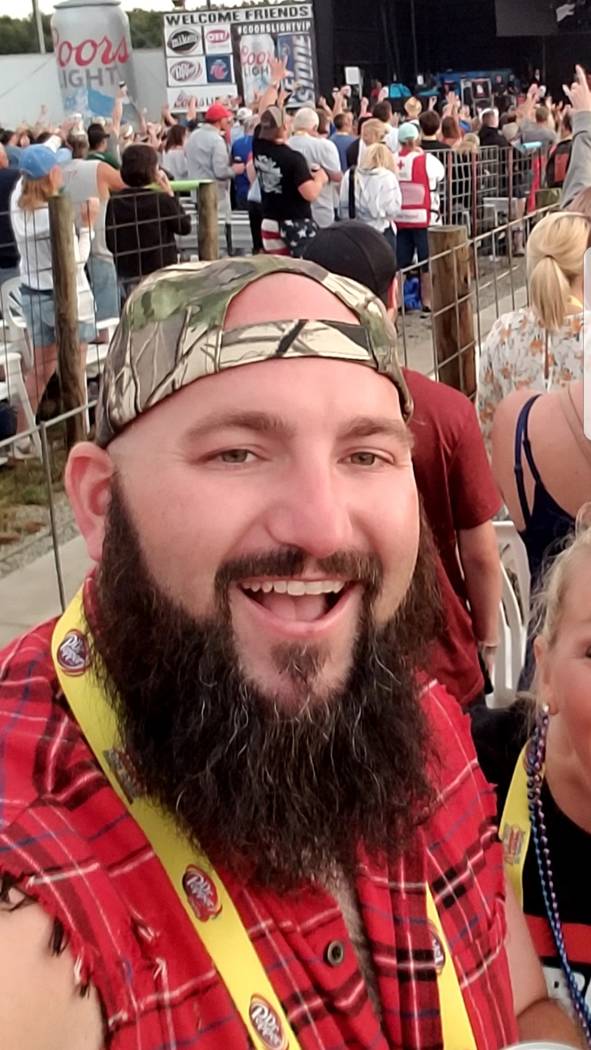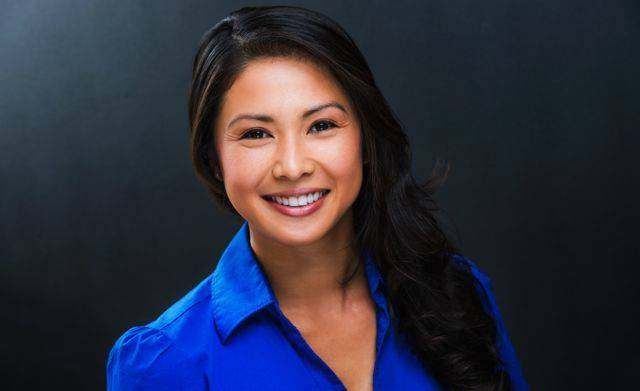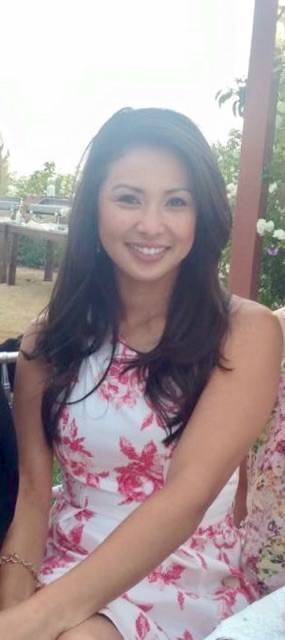 If the Route 91 Harvest Festival ever returns to its spot across from Mandalay Bay, Kody Robertson intends to be there for one woman who can't.
"I'm going to stand in the same spot and enjoy the concert with Michelle," he said.
Robertson met Michelle Vo on Oct. 1, the last night of the three-day county music festival. He got to spend only about three hours with her before she was shot in front of him.
Now he's connected by tragedy and kindness to the family of someone he met by happenstance.
"She had this magnetic, bubbly personality," Robertson said. "We kind of became instant friends."
A lot in common
Vo, who lived in Eagle Rock, California and was from San Jose, was at the festival by herself that night. Robertson was there with friends. They struck up a conversation during Luke Combs' set.
Pretty soon, he said, the two 32-year-olds were joking around with each other and bonding over music, golf and family.
She showed him cellphone pictures of her sisters. He introduced her to Busch Light beer, which he and his friends from Columbus, Ohio, jokingly call "blue yummies." They exchanged phone numbers.
When Jake Owen began to perform, they moved over to the right side of the stage to dance.
That's where they were when headliner Jason Aldean came on about 9:30 p.m. to close out the festival.
Like a lot of people, Robertson and Vo mistook the initial burst of gunfire for fireworks.
"We thought it was just part of the show," he said.
Then she went down with a bullet wound to the chest, and Robertson covered her up with his own body.
People were running and falling all around them.
During a break in the shooting, Robertson decided to get his new friend out, carrying her to a nearby fence and lifting her over to people on the other side.
He said he helped a few other panicked concertgoers over the barrier, then found Vo again in a temporary bar set up for the concert. Robertson said he could hear bullets pinging off the metal roof of the structure as he and some other people took turns administering CPR to her. A short time later, they loaded her into the back of a pickup truck as it raced off to the hospital.
It was the last time Robertson would ever see Vo, but it was far from his last contact with her.
They came back to help
Once the shooting stopped for good, Robertson joined a group of people who went back into the festival grounds to help others.
He said they went from body to body, checking to see who was dead, who was wounded and who was too scared to move.
They used fence panels and beer carts to carry out the injured.
"A lot of people came back in to help out," Robertson said.
Once he had done all he could do, he sent text messages to the friends he'd been with and to his family back home to let them know he was OK.
Then he made his way back to where he'd helped try to resuscitate Vo and collected her purse.
He couldn't find her phone, so he called and sent text messages to her number until he made contact with the people who had picked it up. After retrieving the phone from them at Planet Hollywood Resort, he started checking the hospitals.
He started looking for her at Desert Springs Hospital, only to find the place on lockdown. Robertson sat outside and called other medical centers in the area.
The whole time he searched, Vo's phone kept buzzing with texts and ringing with calls, so he finally answered one of them. It was her brother-in-law Jeremiah Hawkins, frantically trying to reach her from Washington state.
Robertson told him what had happened, and both of them started calling the valley's overwhelmed emergency rooms, trying to locate a wounded woman with no identification on her.
After a while, Robertson walked from Desert Springs Hospital back to his room at Luxor, then caught a cab to Sunrise Hospital and Medical Center about 5 a.m.
There he met with police, gave them Vo's phone and purse and took a seat in the crowded waiting room. Occasionally, there was screaming and crying as people were notified about their loved ones.
"I knew I had to stay and find out how she was, just for the family's sake," he said. "She didn't have anyone else there."
A few hours later, he was led into a room with the emergency room director and a surgeon so they could call Hawkins and deliver the bad news.
Connected to strangers
Robertson was supposed to fly home to Ohio the day after the festival, but he kept pushing back his flight so he could help Vo's family.
When Hawkins arrived Tuesday with Vo's oldest sister, Diane, Robertson met them in the Luxor lobby and followed them up to Vo's room, which turned out to be at the same hotel where he was staying.
Since then, he's bonded with Vo's other sister, Cathy, and her husband, Paul Warren.
"Kody's been awesome. We've been texting and calling back and forth," Paul Warren said.
Robertson has also been contacted by a host of newspapers and TV news outlets. His story from that night has spread around the world.
"I've gotten thousands of messages from strangers in the U.K., Australia, Jamaica, China, Japan, all over," he said.
Robertson said that the next time he sees Vo's family will probably be at her memorial service, but they're already making plans for a happier visit someday.
He said that the next time the Route 91 festival is held in Las Vegas, he'll be there for sure.
"I won't let some coward ruin the way I live my life," Robertson said. "Paul and Cathy said they'll be there with me. We'll be Vegas strong together."
Contact Henry Brean at hbrean@reviewjournal.com or 702-383-0350. Follow @RefriedBrean on Twitter.