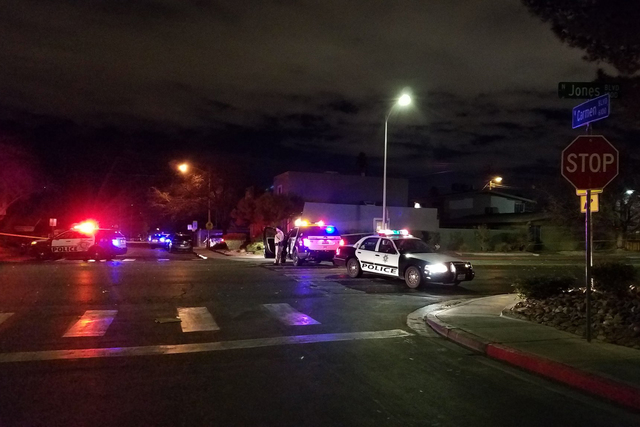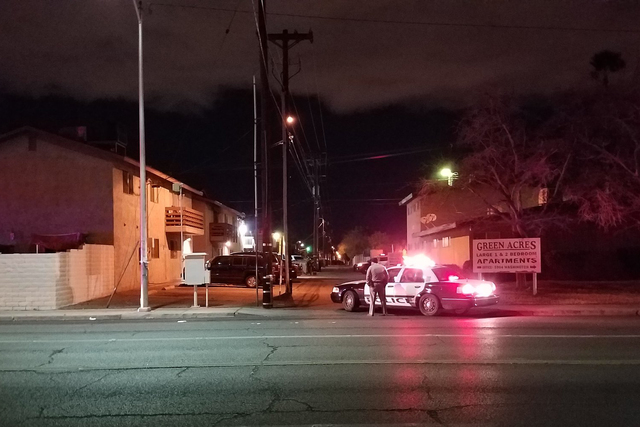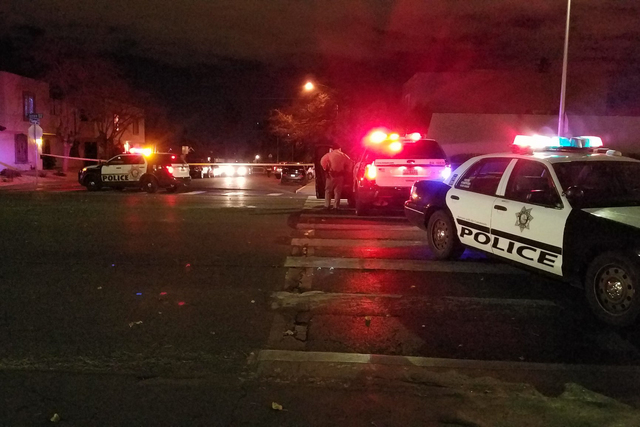 A man police shot near North Jones Boulevard and West Washington Avenue late Thursday was expected to survive.
Metropolitan Police Department plainclothes officers were "conducting a surveillance" in an alley behind the 1100 block of Jones near Carmen Avenue about 9:40 p.m. when an officer shot a man, Capt. John McGrath with Metro's Office of Internal Oversight said.
"As one officer was out of his vehicle, he was approached by two black male adults, who attempted to rob him," McGrath said.
He said one of the two men was holding a gun. The officer was alone and identified himself, he said, and one of the men raised a gun. He said the officer then shot the armed man.
"We're not exactly sure how many rounds were fired," McGrath said.
The man went down, McGrath said, and officers found a black revolver next to him.
He said the two men who tried to rob the plainclothes officer were not related to the surveillance they were doing in the area. The person shot was taken to University Medical Center's trauma unit, Metro spokesman Larry Hadfield said. He was undergoing surgery at the time of a media briefing just after midnight Friday, but was expected to live.
McGrath said police weren't sure if either of the two men shot at the officer.
"We don't believe so but we still need to go through the evidence," he said.
Oliver Williams, 23, said he lives in an apartment facing the alley where the shooting happened. He was smoking on his back porch when he heard two "bangs" followed by sirens, as officers swarmed the area.
"I heard one gunshot," Williams said, "then I heard 'Get on the ground,' then I heard another gunshot."
He said he didn't see the attempted robbery or shooting, adding he didn't know whether the two men shot at the officer. He said he also wasn't sure who the men were.
"It's not terrifying if you see it on a daily basis," he said of living nearby. "It's only terrifying when it's happened to someone you know."
No officers were injured.
Police said the second man took off after the shooting and was not in custody as of the briefing.
The officer who shot the man will be named in the next two days, per department protocol.
This is Metro's first police shooting of 2017, although an off-duty officer shot and killed a dog in the far northwest valley Tuesday afternoon.
Contact Mike Shoro at mshoro@reviewjournal.com. Follow @mike_shoro on Twitter. Contact Rachel Crosby at rcrosby@reviewjournal.com or 702-387-5290. Follow @rachelacrosby on Twitter.