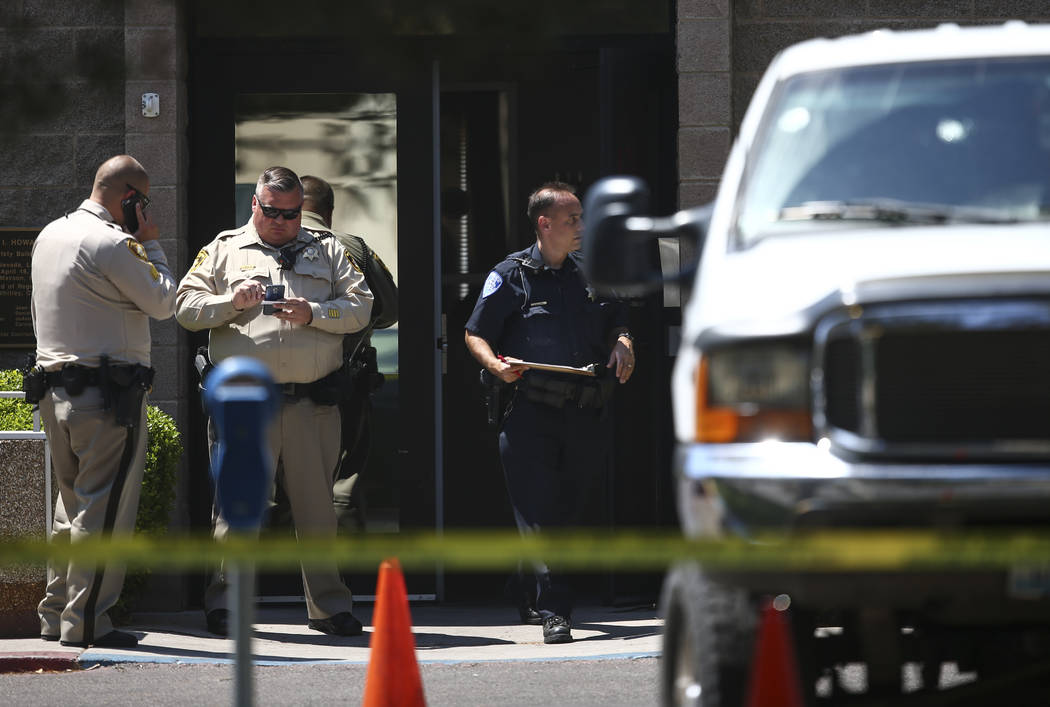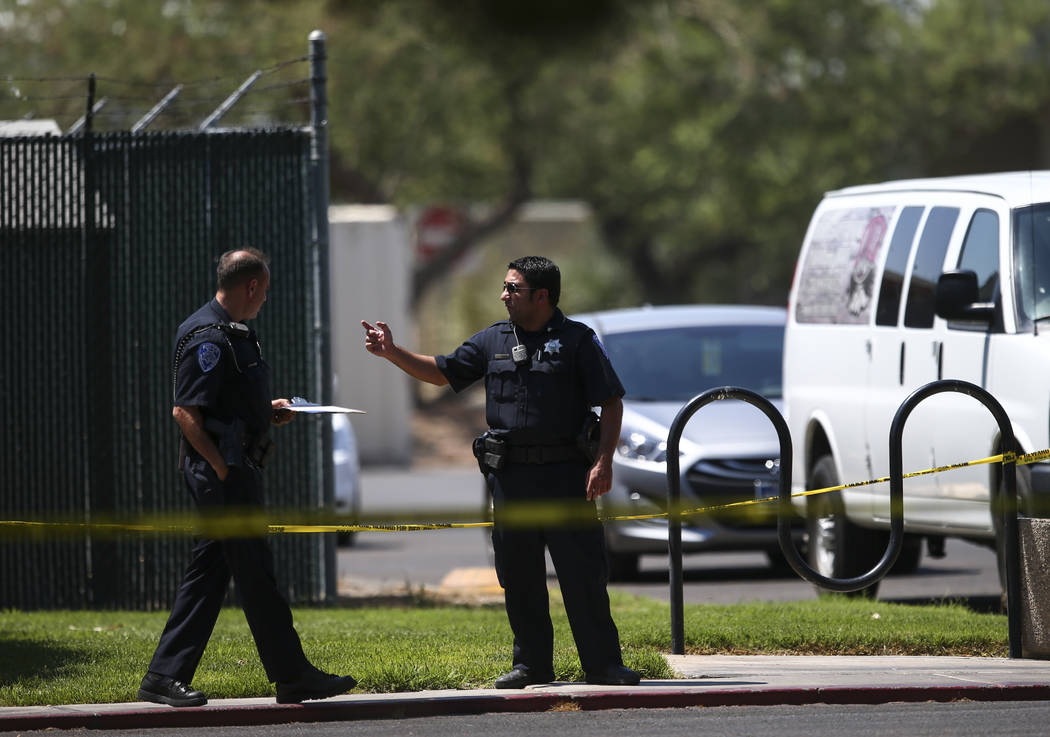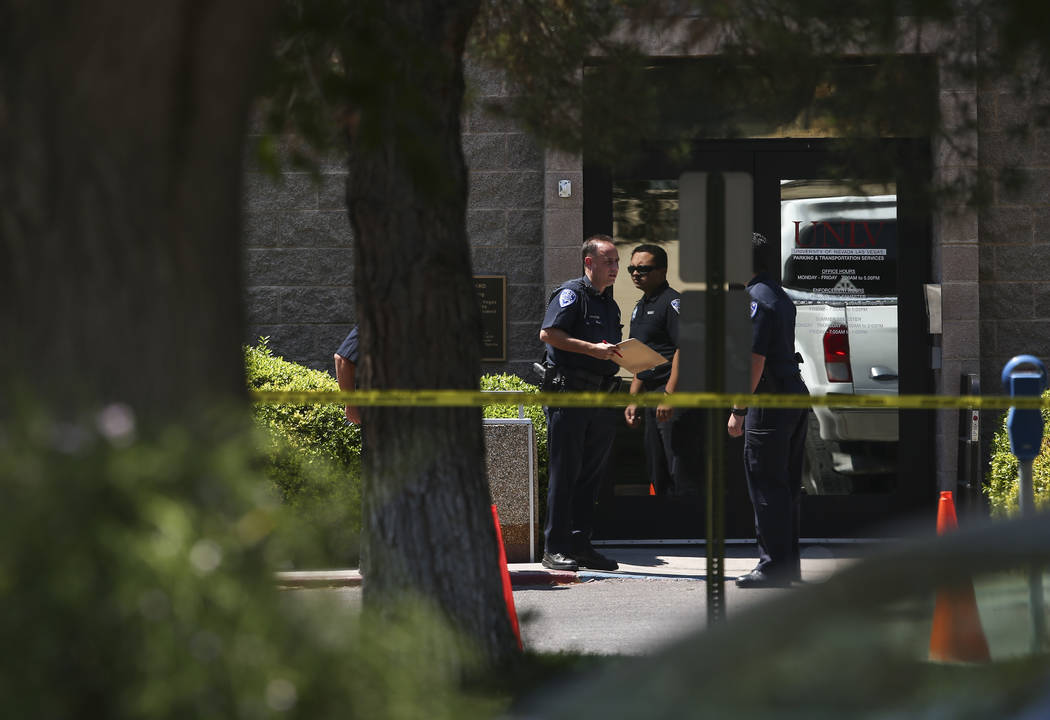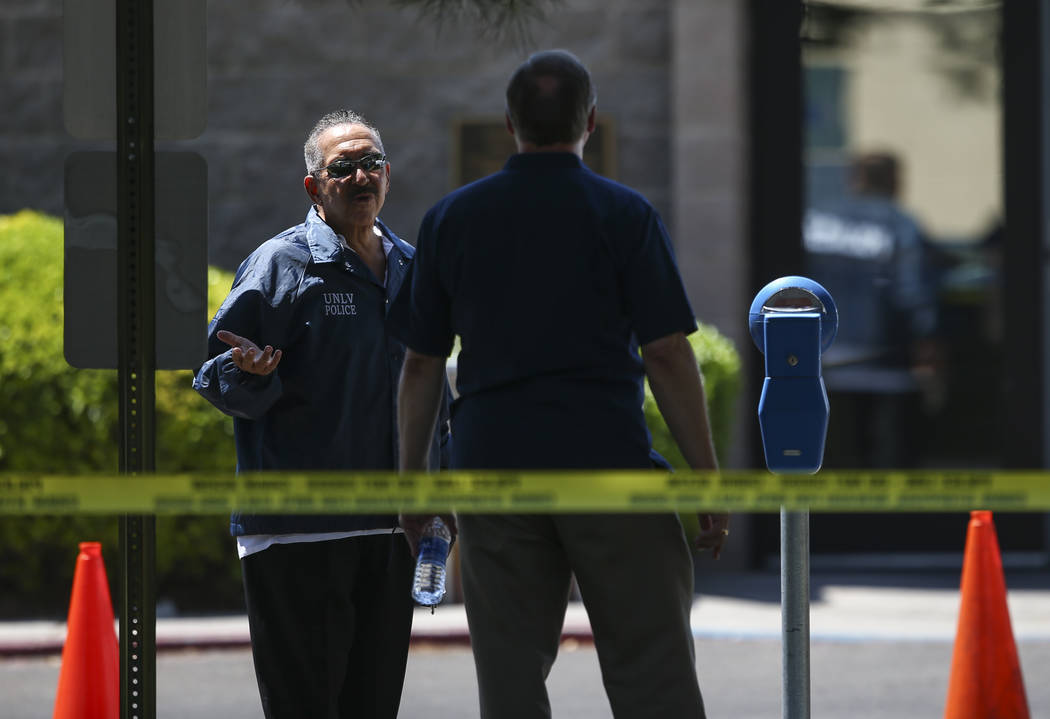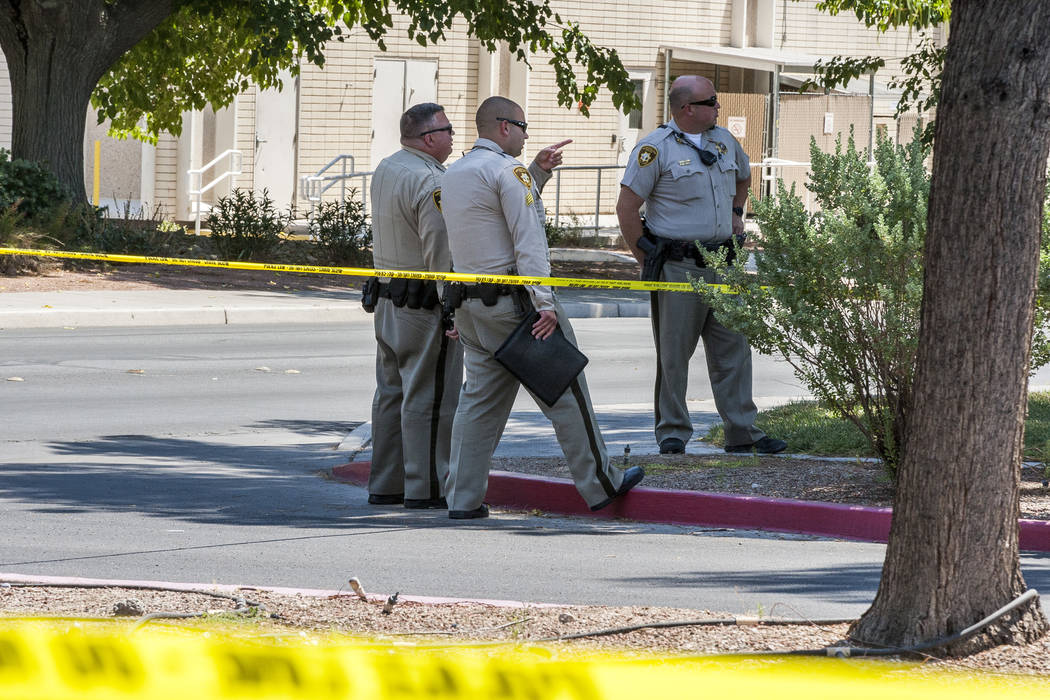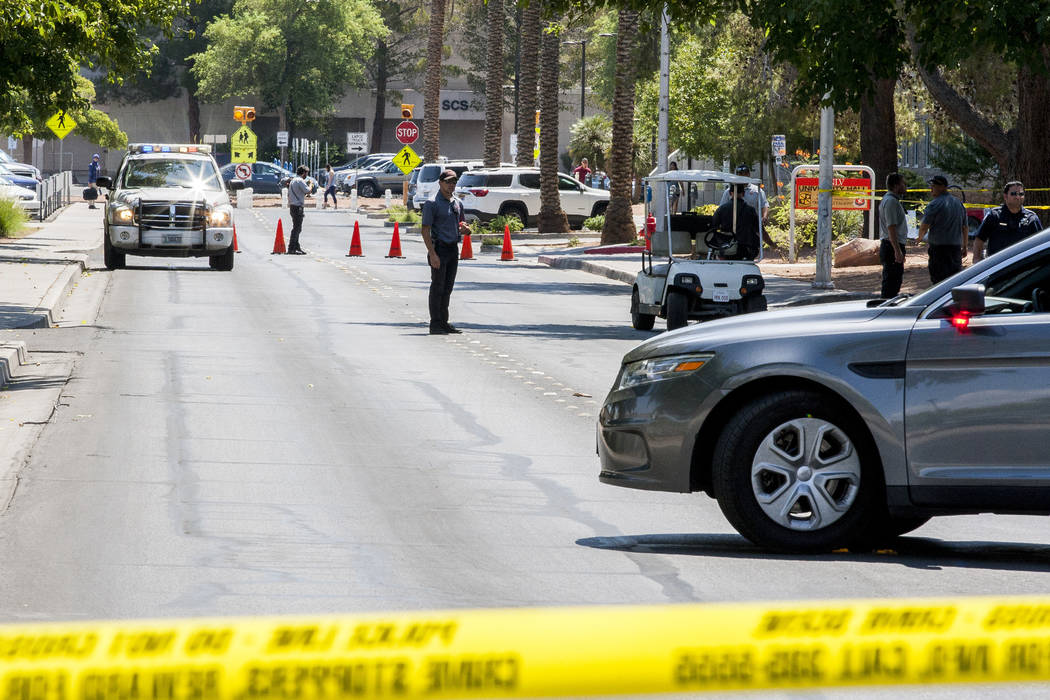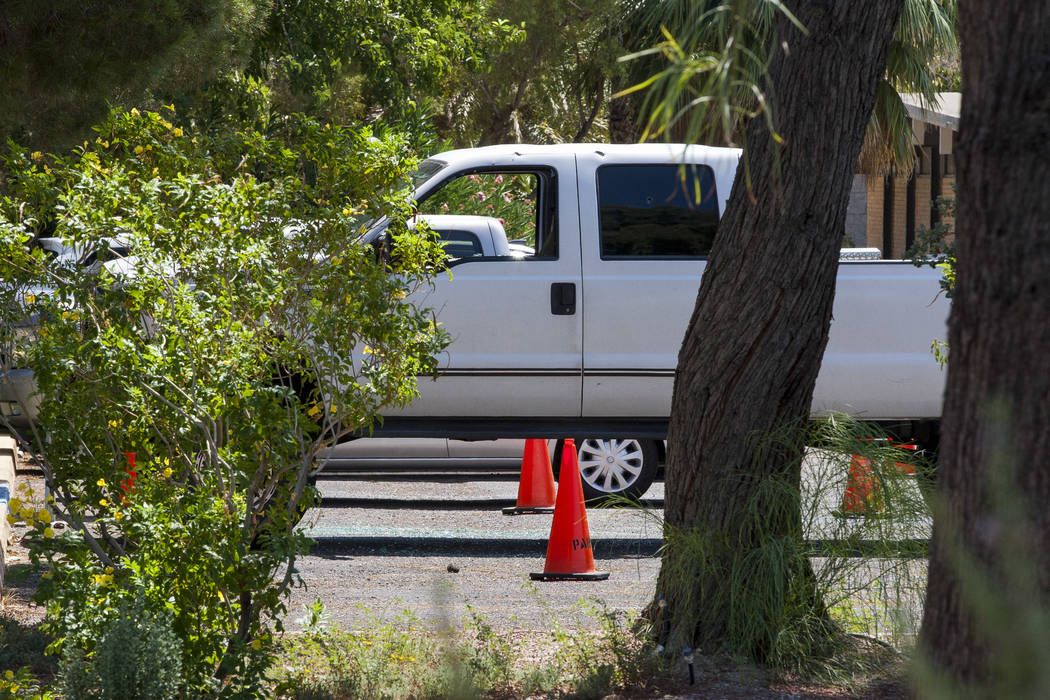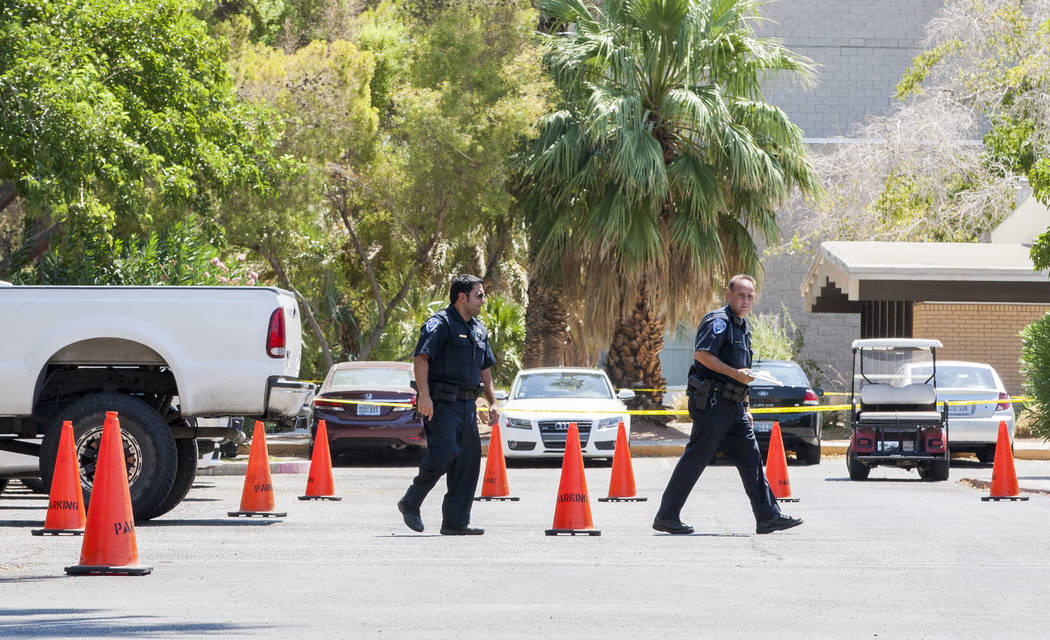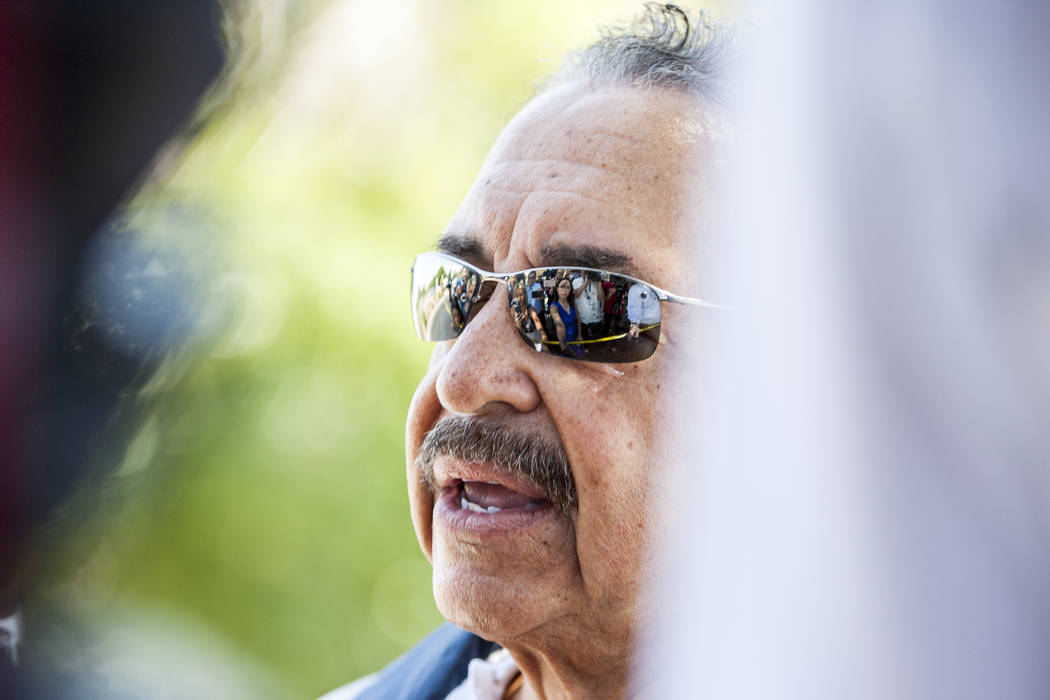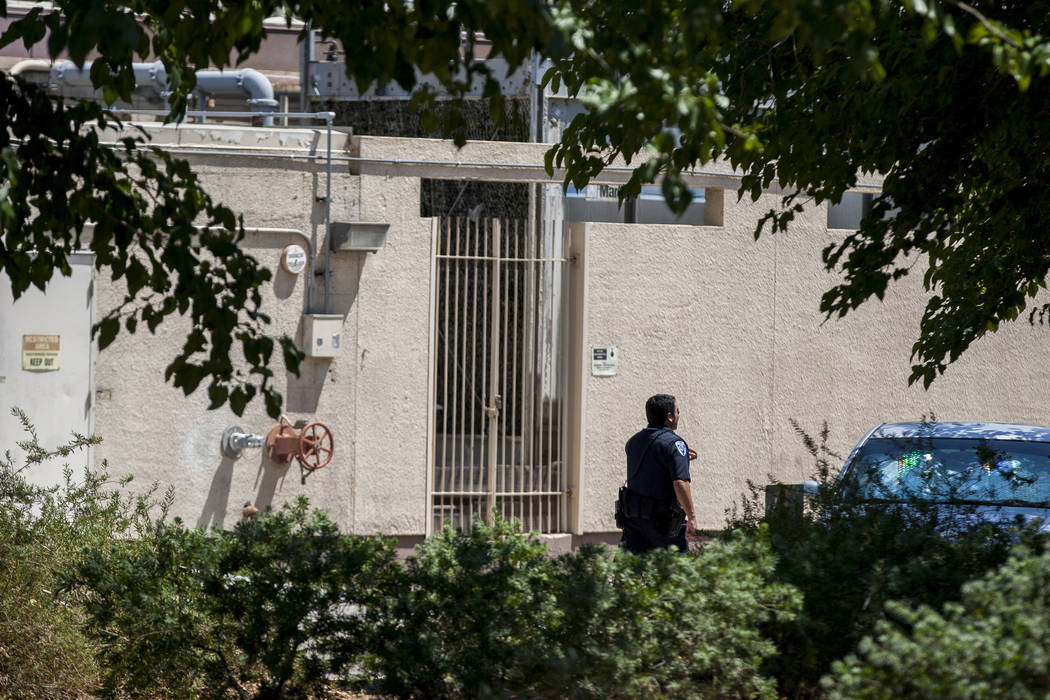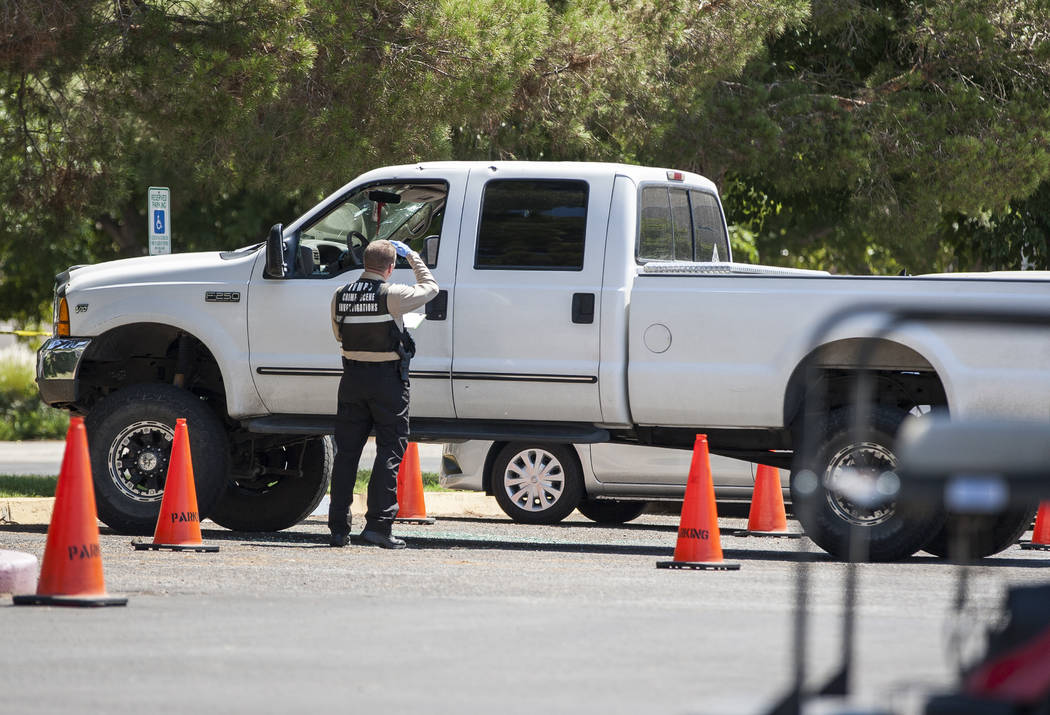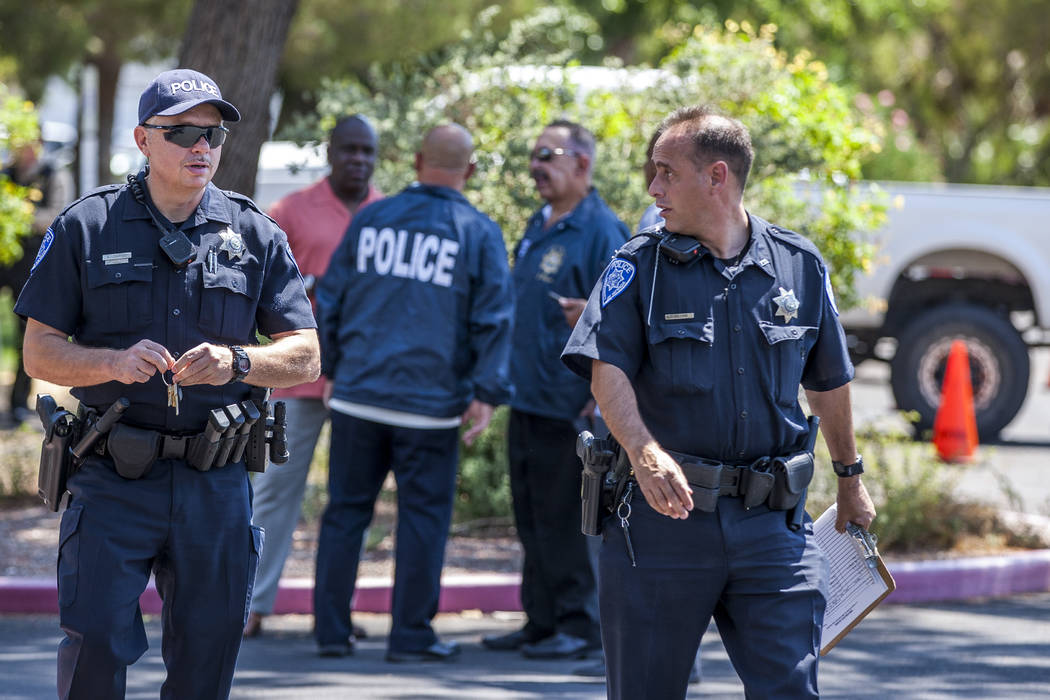 A serial carjacking suspect who fired several rounds at a woman and her 11-year-old daughter on the UNLV campus Thursday morning has been taken into custody in California.
Authorities confirmed Thursday night that the carjacker was apprehended in San Bernardino County. Police had not identified the carjacker as of press time and continue to investigate.
The gunfire triggered a campus-wide lockdown Thursday morning, but no one was injured in what the woman described as a possible road rage incident.
The shooting occurred just before 10:30 a.m. in the parking lot of the public safety building, which is associated with the UNLV Police Department, police said.
The woman, who was driving a white pickup truck, told officers she drove onto campus to get away from a pursuing car, UNLV Police Department Chief Jose Elique said. After entering the campus at Swenson Street and Harmon Avenue and parking near the public safety building, the occupant of the car fired seven to nine rounds at the pickup truck. The woman told police she thought it was a road rage incident.
Henderson police officer Scott Williams, a department spokesman, said police later tied the suspect in the UNLV shooting to a string of violent carjackings that began Tuesday in Las Vegas.
"We've learned that it's all connected," he said.
After determining that the gunman had fled following the UNLV shooting, police coned off the parking lot for a crime scene investigation. Broken glass littered the parking lot and bullet holes could be seen above the driver side door.
The shooting at UNLV prompted an emergency notification to students and staff stating that gunshots had been reported near the public safety building, on the west side of campus near the library, and warning them to stay inside and lock their doors.
Austin Bayardo, 21, was in his math class nearby when he heard an alarm. A display screen in the room displayed a message informing students about the shooting and to stay inside and lock the doors. He said he didn't receive a text notification but others around him did.
The campus was later reopened, but police asked the public to avoid the scene of the investigation.
Williams, the Henderson police spokesman, said that after the UNLV shooting, the man is believed to have stolen a vehicle at gunpoint from a garage in the 300 block of Lyon Avenue. He later jumped a wall into an apartment complex near Green Valley Parkway and Warm Springs Road, about a mile away, and took another vehicle.
A Metropolitan Police Department spokesperson declined to provide details on the crimes the man is suspected of committing earlier in the week.
Williams said an interagency investigation is ongoing.
Contact Wesley Juhl at wjuhl@reviewjournal.com and 702-383-0391. Follow @WesJuhl on Twitter. Review-Journal write Blake Apgar contributed to this report.
36.107673, -115.143894